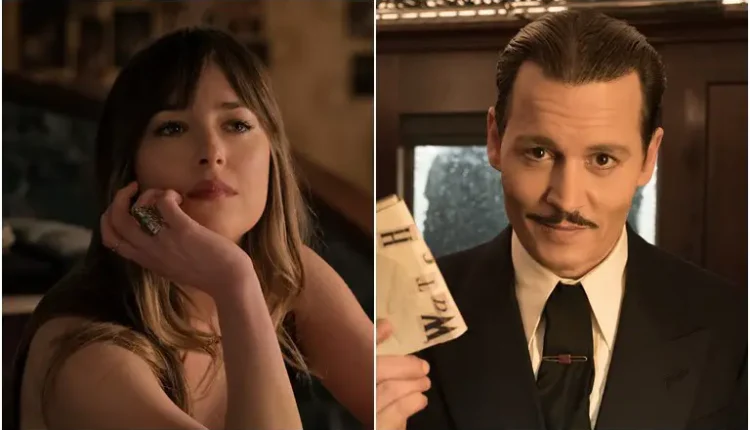 10 Best Detective Series to stream on Disney+ Hotstar
If you're a fan of the detective series, then you're in luck! Disney+ Hotstar has a wide selection of detective series to choose from, from classic whodunits to modern crime thrillers.
Here are 10 of the best detective series on Disney+ Hotstar:
True Detective (Season 1): This critically acclaimed anthology series follows two detectives (played by Matthew McConaughey and Woody Harrelson) as they investigate a bizarre murder in Louisiana. The first season is widely considered to be one of the best crime dramas ever made.

The Mentalist (Seasons 1-7): This popular procedural follows Patrick Jane (Simon Baker), a former psychic who now works as a consultant for the California Bureau of Investigation. Jane uses his skills of observation and deduction to help the CBI solve some of the most challenging cases.

Sherlock (Seasons 1-4): This British crime drama is a modern adaptation of the classic Sherlock Holmes stories by Sir Arthur Conan Doyle. Benedict Cumberbatch stars as Sherlock, a brilliant detective who solves crimes with the help of his friend and partner, Dr. Watson (Martin Freeman).

The Fall (Seasons 1-3): This critically acclaimed series follows Stella Gibson (Gillian Anderson), a London detective who is brought in to investigate a serial killer in Belfast. The Fall is a slow-burning psychological thriller that will keep you guessing until the very end.

Broadchurch (Seasons 1-3): This British crime drama follows the investigation into the murder of a young boy in a small coastal town. David Tennant and Olivia Colman star as the detectives who are tasked with solving the case.

Vera (Seasons 1-11): This long-running British crime drama follows Vera Stanhope (Brenda Blethyn), a detective inspector who investigates murders in the Northumbrian countryside. Vera is a complex and quietly determined character who is always willing to go the extra mile to get justice.

The Killing (Seasons 1-3): This Danish crime drama follows Sarah Lund (Sofie Gråbøl), a police detective who is investigating the murder of a young girl. The Killing is a slow-burning and suspenseful series that will keep you hooked until the very end.

Mindhunter (Seasons 1-2): This Netflix original series follows two FBI agents (Jonathan Groff and Holt McCallany) who interview serial killers in an attempt to understand their psychology. Mindhunter is a fascinating and disturbing look into the minds of some of the most notorious criminals in history.

Sharp Objects (Season 1): This miniseries follows Camille Preaker (Amy Adams), a reporter who returns to her hometown to investigate the murders of two young girls. Sharp Objects is a dark and atmospheric mystery that will keep you guessing until the very end.

The Night Of (Season 1): This critically acclaimed miniseries follows Naz Khan (Riz Ahmed), a young man who is wrongly accused of murder. The Night Of is a gripping and suspenseful legal drama that will stay with you long after you finish watching it.
Conclusion
These are just a few of the many great detective series available on Disney+ Hotstar. Whether you're a fan of classic whodunits or modern crime thrillers, you're sure to find something to your liking. So what are you waiting for? Start watching today!