"A Day and a Half" is an exciting Swedish action thriller film that has captured the attention of audiences worldwide. Fans eagerly anticipate the movie's release date, cast, plot, and trailer. The film marks the directorial debut of the talented Fares Fares, known for his impressive acting roles in popular series like Westworld and Chernobyl.
Not only will he be behind the camera, but he will also shine as one of the lead actors in this action-packed thriller. This exciting combination of directing and acting prowess is sure to elevate the movie's intensity and captivate audiences with a captivating performance.
In this article, we will be delving into all the essential details about this upcoming thriller movie, including where to watch it on the popular streaming platform Netflix. Stay tuned with us to stay informed and prepare for a thrilling experience like never before. 
What Is the Release Date of A Day and a Half?
The wait is finally over as Netflix has officially announced the release date for A Day and a Half – mark your calendars for September 1, 2023. As the excitement builds, fans can now eagerly anticipate this highly anticipated Swedish action thriller movie.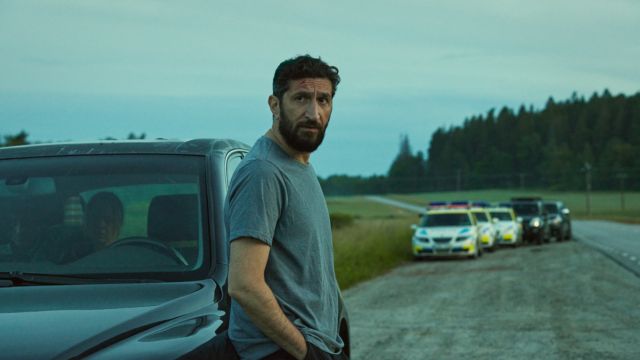 With an intriguing plot, a talented cast, and the directorial debut of Fares Fares, this upcoming film promises to be an edge-of-your-seat experience. So, clear your schedule and prepare for a thrilling ride into the world of mystery and suspense on the first of September.
Who Is in the Cast of A Day and a Half?
The cast of A Day and a Half is nothing short of extraordinary! Featuring a talented lineup of actors, the movie promises to deliver an unforgettable cinematic experience. Fares Fares leads the pack, bringing his directorial debut and acting skills to the forefront.
Here is the cast list mentioned below:
| | |
| --- | --- |
| Real Name | Movie Name |
| | Lukas |
| | Artan |
| | Louise |
| | Wanja |
| | Dr. Gardelius |
| | Jack Lilja |
| | Police Officer |
| | Anna |
| | Stefan |
What Is the Plot of A Day and a Half?
An intriguing and emotional storyline awaits in A Day and a Half as Artan (played by Alexej Manvelov) takes desperate measures to reunite with his daughter. He kidnaps his ex-wife Louise (portrayed by Alma Pöysti) and, together with police officer Lukas (Fares Fares), they embark on a thrilling road trip.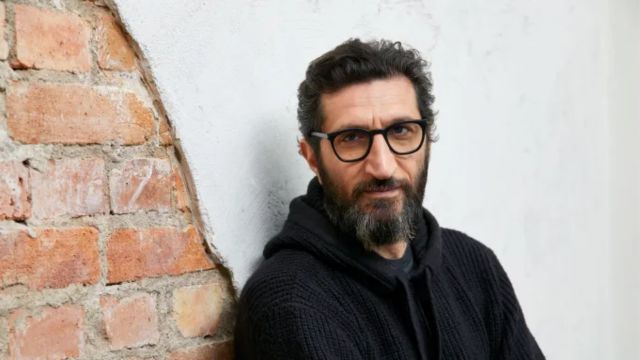 As they travel through rural Sweden amidst a burning summer, the trio must constantly evade the relentless chase of the police. The trio finds themselves entangled in a complex web of emotions, secrets, and unexpected twists. Each step they take is filled with tension and suspense, as the police draw closer and their escape becomes more challenging.
As the story unfolds, the characters are forced to confront their demons, and the boundaries between captor and captive blur, leading to intense and emotional confrontations.  This action-packed movie promises to deliver suspense, heartache, and unexpected turns, keeping audiences on the edge of their seats from start to finish.
Is There Any Trailer for A Day and a Half?
Exciting news for thriller fans! The much-awaited trailer of A Day and a Half is finally here, courtesy of Netflix. This suspenseful clip offers a tempting glimpse into the intense and suspenseful world of the movie.
With heart-pounding action, emotional drama, and thrilling sequences, the trailer promises a thrilling cinematic experience. 
Click here, to watch the clip.
As anticipation builds for the film's release on September 1, 2023, fans can now get a taste of what's in store for them. So, grab your popcorn and get ready to be enthralled by the captivating trailer of A Day and a Half on Netflix.
Where to Watch A Day and a Half Movie?
Fantastic news for fans of thrillers! A Day and a Half, the riveting Swedish movie, is set to make an exclusive debut on Netflix. This means you can catch all the action, suspense, and emotion of this highly anticipated film right from the comfort of your home. So, mark your calendars and get ready for a cinematic treat as the movie arrives on your screens soon.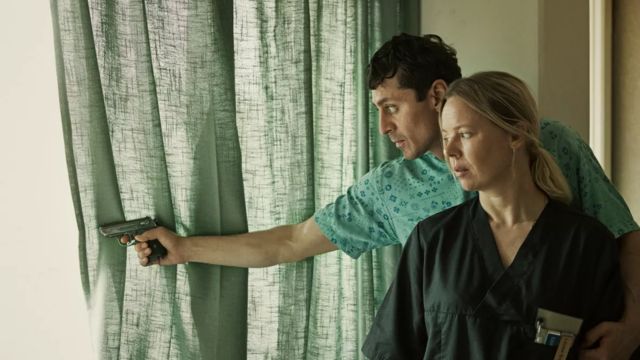 Not only does Netflix bring you this captivating thriller, but it also offers a range of subscription plans to suit your preferences. The standard plan, priced at $9.99 per month, grants you ad-free streaming on two devices simultaneously.
For those seeking even more flexibility, the premium plan at $14.99 per month allows ad-free streaming on up to six devices at once. 
With such diverse options, Netflix ensures that you can enjoy your favourite content, including A Day and a Half, without any interruptions. Moreover, Netflix also provides the additional entertainment option of playing mobile games to enhance your streaming experience further.
Prepare yourself for an exciting voyage with A Day and a Half and discover everything Netflix has to offer for a memorable and engaging streaming experience.
Conclusion
In conclusion, "A Day and a Half" leaves audiences with a mix of emotions as they witness the resolution of the characters' struggles and conflicts. As the trio continues their high-stakes road trip through rural Sweden, the stakes become higher than ever before. The police are constantly chasing them, and their escape seems increasingly unlikely.
The truth behind their actions and motivations comes to light, secrets are revealed, and the characters' relationships are put to the test. The movie delves deep into themes of love, sacrifice, and redemption, leaving audiences emotionally invested in the outcome.
With its powerful storytelling and remarkable performances, the movie ensures that its impact lingers long after the credits roll, making it a memorable and rewarding cinematic experience.
Stay in the loop and never miss a beat! Stay tuned with us for more exciting articles and updates on our website. Don't miss out on the latest buzz and captivating content—we've got you covered!