The League of Legends animated spinoff series had its Netflix debut back in 2021, and because of an amazing reception and very great reviews, it was swiftly renewed for a second season. The new season won't be ready in time for a 2023 release date, according to an interview with Riot Games CEO Nicolo Laurent earlier this year.
Season two of Arcane will premiere in the fourth quarter of 2024, according to a recent announcement made by Riot Games at the Tencent-hosted Video V Vision Conference. Despite there being no official release dates, fans believe that the new season will probably begin airing in October or November, to coincide with the 15th anniversary of League of Legends and the release of Arcane's first season.
Arcane Season 2 Release Date Revealed
A participant in the Tencent Video V Vision Conference uploaded a picture of a slide show online. The likely release date for Arcane Season 2 was revealed on this slide.
According to a report from the gaming website Dexerto, the slide indicates that the second season of the animated series is anticipated to be released before the end of 2024, probably between October and December 2024.
Release of Arcane Season 2 is scheduled for 2024 Tencent League of Leaks on X (Twitter) is the video source for the V Vision Conference.
The release date for Arcane Season 2 in Winter 2024 has not yet been announced by Riot Games, thus it is still a possibility.
Season 2 of Arcane is still in production and not yet ready for distribution, with three episodes currently in the drafting stage, Riot Games CEO Nicolo Laurent stated in April.
Arcane Season 2 Plot
The popular video game League of Legends has an interesting prequel called Arcane that delves into the histories of two legendary champions, Vi and Jinx. The plot unfolds in stark contrast to the troubled, oppressed underbelly of Zaun and the wealthy, utopian Piltover, set against the backdrop of a city in upheaval.
The once-inseparable sisters find themselves on opposing sides of the growing breach between these two realms, which is being fueled by the appearance of the magical Hextech in Piltover and the lethal drug known as Shimmer in Zaun.
In Piltover, Vi establishes an odd alliance with Caitlyn, a police officer, while Jinx continues to be ruled by Silco, the ruthless crime boss of Zaun.
The show's debut season has been praised as a standout in the field of video game adaptations, and it made history by being the first streaming series to win the Annie Awards and the Emmy for Outstanding Animated Program.
Arcane Season 2's plot will probably pick on where Season 1 left off with the introduction of new characters, but because Riot Games hasn't released any official trailers or announcements, little can be verified at this moment.
Also, read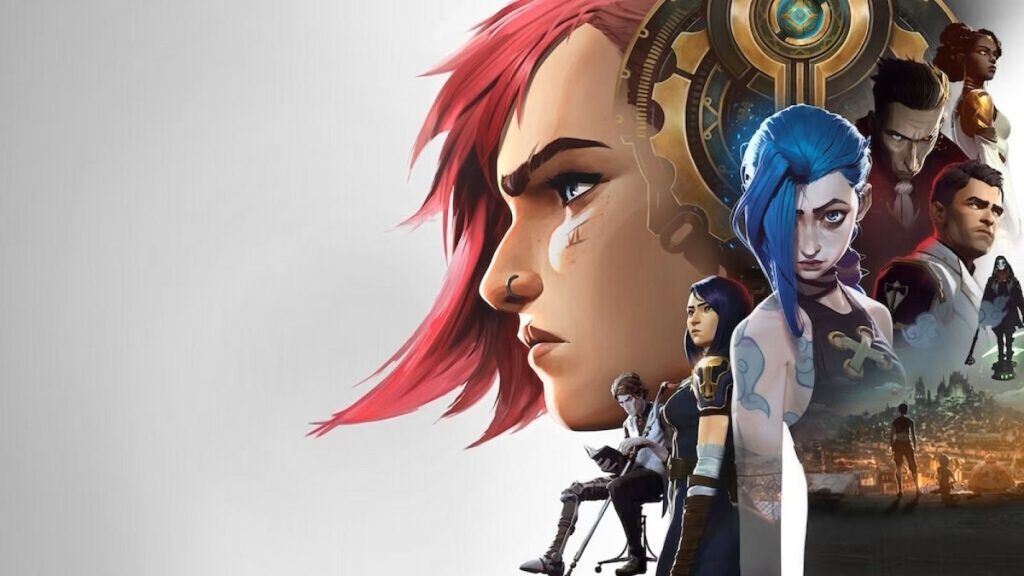 The cast of Arcane Season 2
The major stars of Arcane are most likely to return for the second season of the show after receiving praise for their outstanding performance in the first.
In addition to them, Jason Spisak, who indicated that he has already recorded some lines for Arcane Season 2, could be seen returning as Silco. This will most likely take the form of flashbacks when a character's past is being described.
Other cast members anticipated to appear but not yet formally confirmed include,
Reed Shannon as Ekko
Mick Wingert as Heimerdinger
Kevin Alejandro as Jayce
Harry Lloyd as Viktor
Where to Stream Arcane Season 2?
Netflix will have the second season of Arcane available. But we are aware that it won't happen any time soon. The first season took six years to produce, and according to the official Arcane Twitter account, Season 2 has just been "in production" since November 2021. We now know that the series will make its eagerly anticipated comeback at the end of 2024.