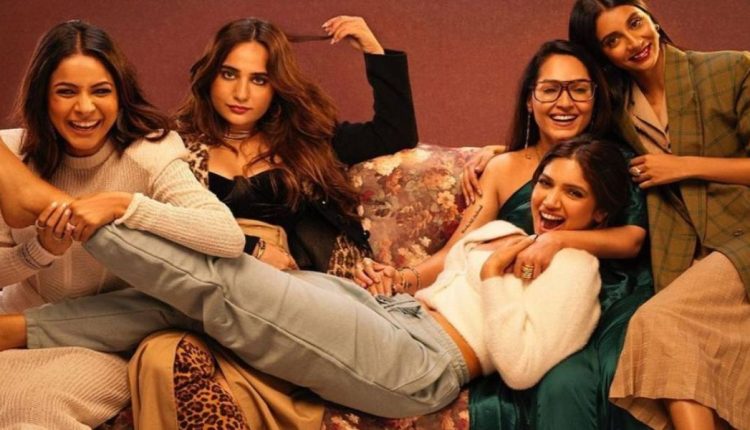 Bhumi Pednekar and Shehnaaz Gill's Energetic Dance to 'Haanji': All the Fun Details!
The party vibes are in full swing with the release of the lively anthem "Haanji" from the upcoming movie "Thank You For Coming." In a sneak peek, stars Bhumi Pednekar and Shehnaaz Gill were spotted energetically grooving to this peppy number.
Their spirited dance moves promise an electrifying addition to the film's soundtrack, setting the tone for a vibrant and entertaining cinematic experience.
In this article, we've got you covered with all the exciting details about Bhumi Pednekar and Shehnaaz Gill having a blast as they groove to the party anthem "Haanji" from the film "Thank You For Coming." Watch the fun unfold right here at Bigflix for a glimpse of their energetic dance moves and the lively atmosphere.
Fun Alert: 'Thank You For Coming' Trailer Sparks Excitement
Get ready for a joyous cinematic journey as Bhumi Pednekar, Shehnaaz Gill, Dolly Singh, Kusha Kapila, and Shibani Bedi join forces in the upcoming Bollywood film, "Thank You For Coming."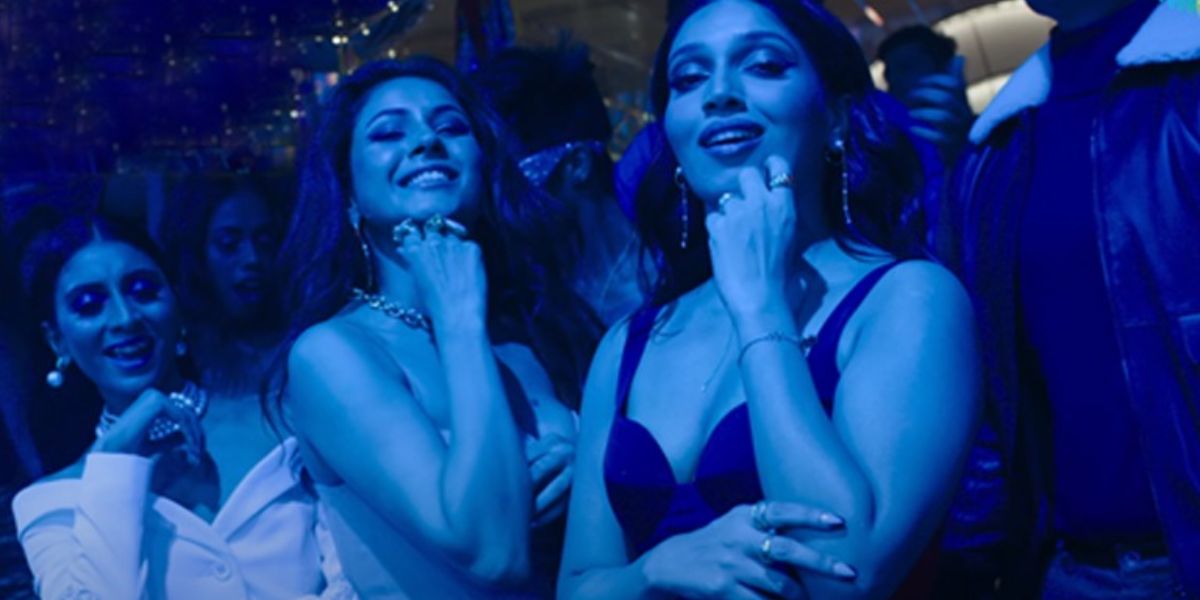 Directed by Karan Boolani, the husband of Rhea Kapoor, the film's trailer has already created a buzz. To add to the excitement, the first song, "Haanji," was recently released, promising a fun-filled party anthem that sets the mood for a lively and entertaining movie experience.
Bhumi Pednekar and Shehnaaz Gill Get Their Groove On with 'Haanji'
As the countdown to the movie's release on October 6, 2023, continues, the female cast members are actively promoting their upcoming film. Amidst their busy schedules, Bhumi Pednekar and Shehnaaz Gill managed to carve out some time for a spontaneous dance session to the lively song "Haanji."
Sharing their vibrant moment on Instagram, the duo showcased their distinct styles. Bhumi rocked a brocade bralette and matching pants with minimal makeup, while Shehnaaz sported a chic blue three-piece suit, complemented by a sleek bun and a natural makeup look.
Updates on Her ( Bhumi Pednekar) Work Front
Bhumi Pednekar commenced her 2023 journey with the movie "Bheed," where she shared the screen with Rajkummar Rao. Following that, she ventured into the mystery thriller genre with "Afwaah," a film that garnered praise from critics.
Up next on the actress's agenda is the comedy film "Thank You for Coming," set to premiere at the 2023 Toronto International Film Festival (TIFF). Fans can also anticipate her in other exciting projects like "Bhakshak," "The Lady Killer," and "Meri Patni Ka Remake," making her a prominent name in the upcoming film lineup.
Updates on Her ( Shehnaaz Gill) Work Front
Shehnaaz Gill, known for her versatility as an Indian actress, model, and singer, embarked on her career in the entertainment world by making appearances in music videos. Her journey eventually led her to the realms of television and film.
Shehnaaz initiated her acting career with a Punjabi movie and later gained fame through her participation in a reality TV show, along with starring in several popular music videos. "Thank You for Coming" marks her second venture in the Hindi film industry, following her previous film, "Kisi Ka Bhai Kisi Ki Jaan."
Stay connected with us for a world of exciting articles and updates on our website. Don't let the latest buzz and captivating content slip through your fingers—we've got it all right here, just for you!