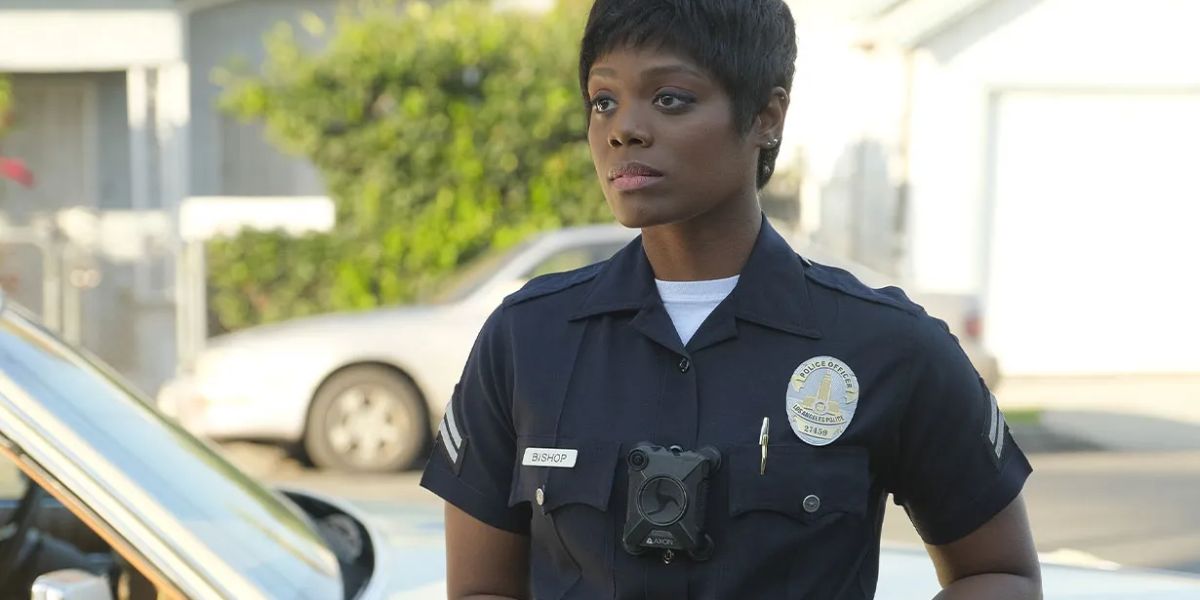 What Led to Bishop's Departure from 'The Rookie'? All the Details!
Fans were shocked when Talia Bishop, a cherished character in the police procedural drama "The Rookie," quit the programme after the first season. She was said to have left the Los Angeles Police Department (LAPD) to work for the Bureau of Alcohol, Tobacco, Firearms, and Explosives (ATF), but this explanation didn't seem very convincing.
Fans who had seen her dreams for a lofty career were perplexed by Bishop's decision to leave "The Rookie," sacrificing her LAPD ambitions for ATF. Although prevalent, these story developments need a strong justification. You may find all the information concerning Bishop's departure from "The Rookie" on this page. Watch this space on Bigflix for the solutions.
The Mystery Behind Afton Williamson's Exit from 'The Rookie
During her time on ABC's "The Rookie," Afton Williamson, known for her role as Bishop, bravely disclosed experiencing racial discrimination, bullying, and sexual harassment. In an Instagram post, she mentioned a "recurring guest star" for sexual harassment.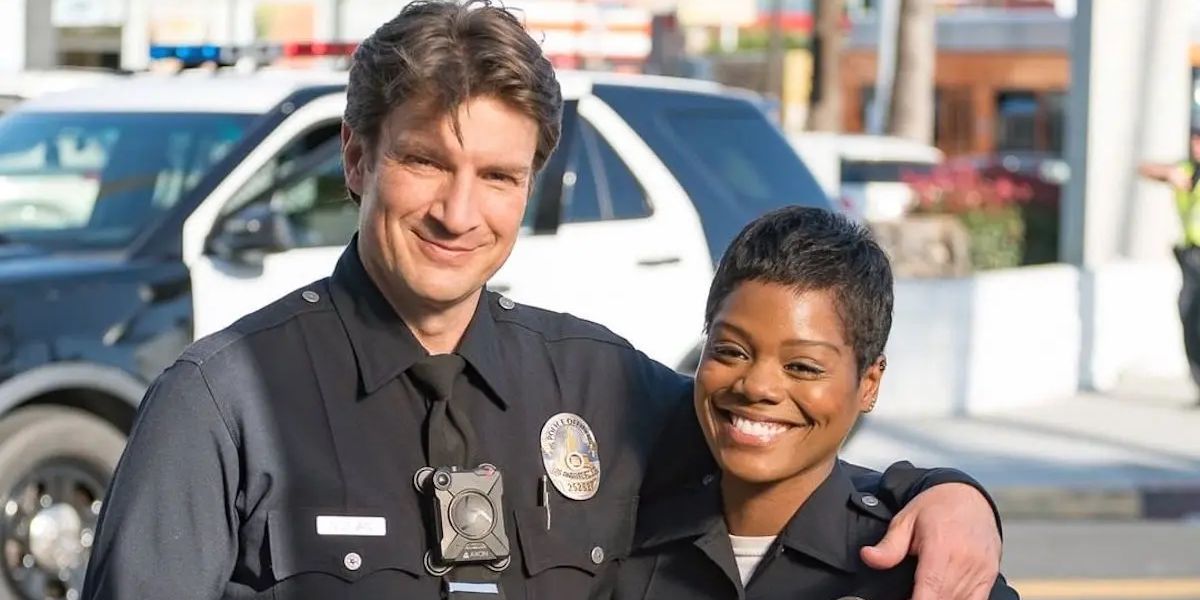 She accused the hair department of racist comments and bullying, which allegedly escalated into sexual assault at the show's wrap party. Williamson claimed she reported the incidents to the showrunner, who allegedly did not follow proper HR protocol. Subsequently, she identified those she accused of misconduct.
After Williamson's post, ABC acknowledged the allegations within "The Rookie," produced by Entertainment One. Both companies initiated investigations, which cleared the accused of wrongdoing, stating that the show's executive producers, including showrunner Alexi Hawley, had appropriately addressed the issues. Williamson contested these findings.
How Talia Bishop's Departure Impacted 'The Rookie'?
Afton Williamson's character, LAPD Officer Talia Bishop, played a pivotal role in the first season, mentoring John Nolan, the oldest LAPD rookie. Bishop's compelling backstory featured a challenging upbringing within the foster care system, driven by a determination to succeed.
Bishop's role as Nolan's training officer was pivotal, shaping his growth as a rookie cop. Her departure challenged the show's dynamics, prompting fresh character development for Nolan.
A Look at Departing Characters in 'The Rookie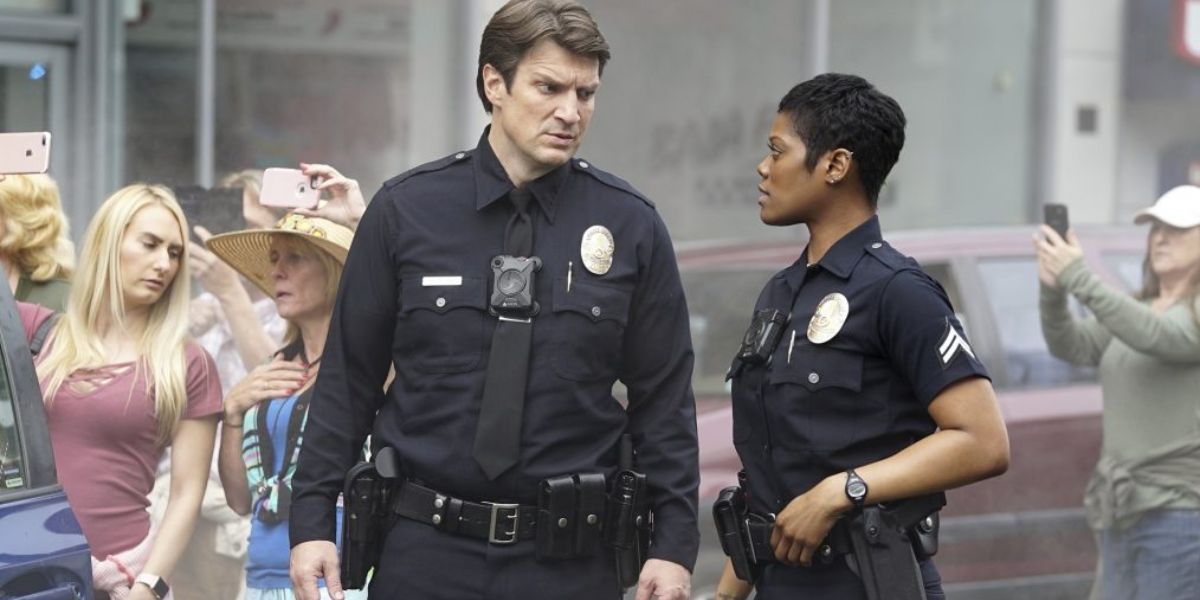 Prior to Talia Bishop's exit, 'The Rookie' unexpectedly lost another central character in Season 1: Captain Zoe Andersen (Mercedes Mason), who died in a shootout. Her departure was a surprise for fans.
Showrunner Alex Hawley addressed fans on Twitter (now X), revealing that Captain Zoe Andersen's death wasn't initially planned, but a creative choice deliberated extensively. Mercedes Mason later returned for a Season 3 cameo in a flashback. Afton Williamson's character's exit left Nolan without two vital allies.
Following Afton Williamson's exit, 'The Rookie' saw Officer Jackson West (Titus Makin Jr.) meet a mysterious demise in Season 4's premiere. Makin Jr.'s departure added intrigue, with unclear reasons. Reports suggested he considered leaving after police brutality incidents but returned after discussions with the showrunner.
In Season 3, Jackson's character faced racism from a training officer, leading to justice. Titus Makin Jr. has not publicly commented on his exit from the show.
Amidst cast departures, 'The Rookie' balances storyline challenges. Independent investigations cleared misconduct allegations, but off-screen drama has impacted the show's image, raising industry complexities.
Stay tuned with us for more exciting articles and updates on our website. Don't miss out on the latest buzz and captivating content—we've got you covered!