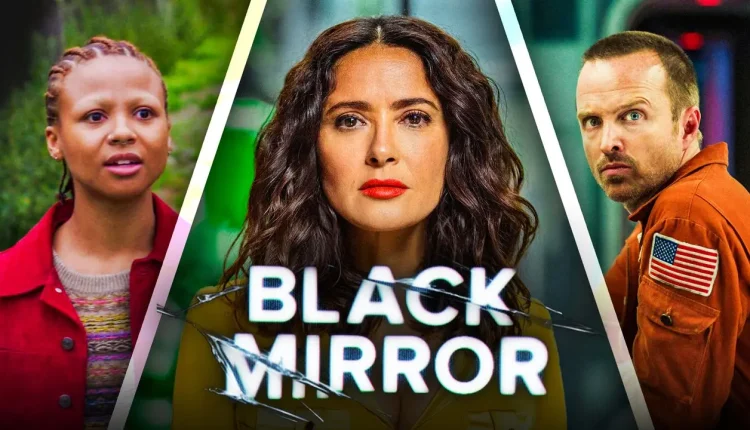 Black Mirror Season 7 Release Date and Anticipation
Black Mirror Season 7 is not yet announced officially. We will inform you if there's any update till then you can read to get an overview of the Season.
Charlie Brooker's popular dystopian series Black Mirror eventually returned to our screens in June 2023 for season six, which is made up of five brand-new sinister and perverse episodes.
The most recent group of episodes may have adopted a different strategy, focusing on the more terrifying cause of it all—that is, humans—rather than the terrifying predictions of technology.
Nevertheless, it succeeded in keeping us all enthralled, and as of this writing, it is securely ranked among the top 10 TV series on Netflix worldwide.
What are the possibilities of a seventh season, therefore, if you've already watched "Joan is Awful," "Loch Henry," "Beyond the Sea," "Mazey Day," and "Demon 79," but still want more?
Here is all the information you require.
Black Mirror season 7 release date: When will it air?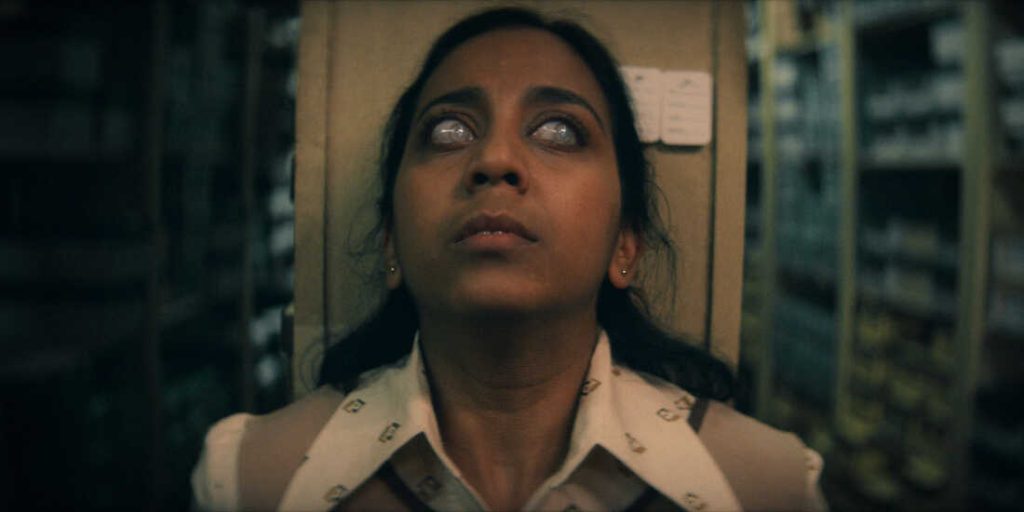 The popularity of Black Mirror plus the fact that creator Charlie Brooker already has some new ideas up his sleeve (more on that later) make us believe that a seventh season of the show is likely to be ordered by Netflix. The only question is when.
We were blessed with three seasons and an interactive film between 2016 and 2019. The four-year wait for season six makes it more difficult to predict when season seven will be released.
We might see season seven by the end of next year if the show returns to its usual release schedule and is renewed as soon as possible. The best-case scenario would be this, but the question of how long we'll have to wait remains up to Netflix and Brooker.
Regardless, as soon as we learn more, we'll make sure to keep you informed.
Black Mirror season 7 episodes: What will the episodes be about?
Black Mirror season six experimented with a different tone and even included older episodes like "Beyond the Sea" and "Demon 79" as it continued to develop the grim anthology series' formula.
Though we'd love a glimpse inside Brooker's mind, it's impossible to predict what storylines he will come up with in the future. However, he did tell Digital Spy that he wants to spice it up even more, suggesting that musical and animated Black Mirror episodes may be on the table.
"I've never done an animated episode or a musical episode," he admitted. Actually, oddly enough, 'USS Callister' was the product of a story I had in mind for a musical, which somehow evolved into 'USS Callister. So occasionally you strive for one thing and end up somewhere another.
"Again, all bets are off because, again, in this season, we have some that are almost classic horror, some that are retro-futuristic, and some that are outright comedic," he concluded. So, it's a good blend. So I'm not sure. Anything. Anything bloody!"
After "Bandersnatch" from 2018, there has also been speculation of another interactive episode.
"We kept saying, 'We'll never do this again,' while we were producing it. The agony is blocked out and you try again, kind of like childbirth, I suppose," Brooker previously told The Hollywood Reporter.
"By the time it was over, I was saying, 'Oh, I've got an idea. There are many ways to approach it, and it's absolutely something I'd do again.
Black Mirror season 7 cast: Who will be in it?
Aaron Paul, Salma Hayek, Rory Culkin, Annie Murphy, and Michael Cera are just a few of the big names on the star-studded roster of season six; in contrast, prior seasons included Miley Cyrus, Bryce Dallas Howard, and Daniel Kaluuya.
While it's impossible to predict who will be cast in season 7, Brooker has a history of reusing actors from previous seasons, so any of them could possibly make an appearance.
In a Q&A before to the premiere of season six, creator Charlie Brooker stated that there is "no rule that says an actor can't come back to Black Mirror."
"We've had some; Monica Dolan, who starred in 'Smithereens' in season five, is also in this season. Anjana Vasan, who co-stars with Paapa [Esseidu] in "Demon 79," was in "Nosedive." Michaela Coel appeared twice in the program. She appeared in "Nosedive" and "USS Callister" in a minor capacity. Yes, there are a ton of them.
Learn more:
Conclusion
Many viewers have also questioned the relevance of Black Mirror in contemporary culture. Black Mirror began as an intriguing collection of short stories that predicted bleak and unsettling futures for the world due to its present fixation with technological advancement at all costs.
However, many argue that society's issues have far outpaced those depicted in Black Mirror, with horrifying and paradigm-shifting events becoming more commonplace. Then, Black Mirror tries to surpass modern civilization, which increases the likelihood that the program may start to resemble itself. Black Mirror season 7 might see a change in direction as the show looks for fresh things to say.