Get ready for a gripping crime drama as Netflix announces the global premiere date for "Burning Body" (El cuerpo en llamas), a new crime drama series from Spain. Based on a true incident, this show promises to keep viewers open-mouthed with its intense storyline and compelling narrative.
Fans of crime dramas are in for a treat as they delve into the dark and mysterious world of "Burning Body," exclusively on Netflix.
Mark your calendars for this thrilling premiere, and get ready to immerse yourself in a captivating series inspired by real events. Stay tuned as we uncover all the details, including the release date, cast, plot, and trailer, in this article. Stay tuned for more as we eagerly await the film's release and the chance to see the mystery unfold on the screen.
What Is the Release Date of Burning Body?
The release date for a much-awaited series has been revealed through a date announcement on YouTube. Mark your calendars for Friday, September 8th, 2023, as that's when this thrilling series will premiere.
Produced by Arcadia Motion Pictures exclusively for Netflix, this series boasts a talented team behind the camera. Directed by Jorge Torregrossa, known for his work on "Intimacy" and "Cocaine Coast," who also takes on the role of executive producer, and Laura Mañá, known for "A Boyfriend for My Wife," as co-director. The storyline was written by Laura Sarmiento, which increases expectations for what's to come.
Be ready for an intense and captivating experience as this talented group comes together to deliver a series that's sure to leave audiences wanting more. Don't miss the global premiere of this Netflix original on September 8th, 2023!
Who Is in the Cast of Burning Body?
The wait is finally over as the cast list for the crime drama "Burning Body" has been revealed. Get ready to be mesmerized by a talented cast of performers who will bring this intriguing series to life.  Well, the wait is almost over! We are here to uncover the cast of this amazing thrilling series. Check the Cast below:
| | |
| --- | --- |
| Real Name | Series Name |
| | Rosa |
| | Albert |
| | Ester |
| | Javi |
| | Sofia |
| | Álvaro |
| | Pedro |
| | Manu |
| | Néstor |
| | Vanessa |
| | Amiga de Almu |
| | Eduard |
| | Silvia |
| | Patricia |
What Is the Plot of Burning Body?
Step into the intriguing world of "Burning Body," where the story unfolds in May 2017 with a chilling discovery. The burned body of Pedro, a police officer, is found inside a car at the Foix reservoir in Barcelona, setting off a storm of media coverage.
As the investigation delves deeper, a complex network of toxic relationships, lies, violence, and sexual scandals involving Pedro, his partner Rosa, and her ex-boyfriend Albert comes to light.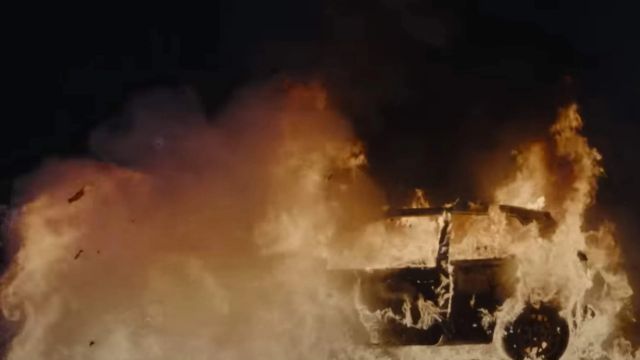 The series promises to be a rollercoaster of emotions as viewers uncover the dark secrets and intricate connections between these characters. With each twist and turn, tensions rise, leaving audiences on the tip of their seats.
"Burning Body" promises to be an enthralling crime drama that holds viewer's attention from start to finish, as they solve the puzzle of this mysterious and shocking case.
Is There Any Trailer for Burning Body?
Despite the excitement surrounding the upcoming crime drama series, "Burning Body," Netflix has left fans eagerly waiting for an official teaser.  While the absence of an official teaser may leave fans yearning for more, it also adds to the mystery and allure of "Burning Body," making the premiere date even more highly anticipated.
Stay tuned for updates as we await the release of this intriguing crime drama, exclusively on Netflix.
With the show set to premiere in September, we can expect the trailer to drop either a month before or a few weeks leading up to the release date. In the meantime, make sure to have your subscription ready so you can binge-watch the series as soon as it's out.
Where to Watch Burning Body Series?
"Burning Body" is all set to make its grand debut on Netflix this September. This much-awaited crime drama promises to deliver suspense, mystery, and intense emotions, captivating audiences worldwide.  Mark your calendars for the premiere date, and brace yourself for an unforgettable experience as this enthralling series unfolds exclusively on Netflix.
The wait is almost over – get ready to be swept away by the intense world of "Burning Body" this September!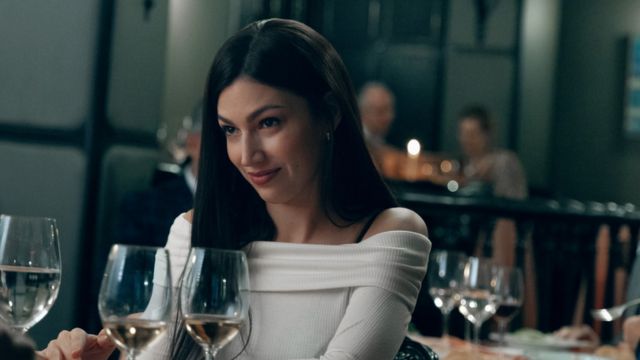 Additionally, Netflix even provides the option to play mobile games for entertainment. Viewers can choose between two subscription plans:
The standard plan at $9.99 per month, allowing ad-free streaming on two devices simultaneously, or the premium plan at $14.99 per month, enabling ad-free streaming on up to six devices at once.  Don't forget to clear your schedule for the release date – it's time to be swept away by this thrilling series of "Burning Body" on Netflix.
When and Where did the "Burning Body" filming take place?
"Burning Body" as filming reportedly began on September 23rd, 2022, in the beautiful city of Barcelona, Catalonia, Spain. The series promises to bring viewers a thrilling crime story set in an amazing location. With cameras rolling, the talented cast and crew embarked on the journey to create a gripping narrative that would captivate audiences.
Conclusion
In conclusion, "Burning Body" is a captivating crime drama series that promises to take viewers on a suspenseful and emotional journey. Set in the beautiful backdrop of Barcelona, Catalonia, Spain, the series weaves a complex web of toxic relationships, lies, and scandal surrounding the mysterious death of a police officer.
"Burning Body" is set to deliver an unforgettable experience, leaving viewers eagerly awaiting the premiere date to immerse themselves in this enthralling crime drama.
Stay tuned with us for more exciting articles and updates on our website. Don't miss out on the latest buzz and captivating content—we've got you covered!