In the television series "The Freelancer," which is based on Shirish Thorat's book "A Ticket to Syria," former police officer Avinash Kamath (Mohit Raina) is forced to vanish and become a mercenary for hire. When he's not busy caring for his elderly wife Fadnnis or carrying out dangerous operations in dangerous international hotspots, he's drawn back to Mumbai by the untimely death of dear friend and former employee Inayat Khan (Sushant Singh). Aliya Khan (Kashmira Pardeshi), the daughter of Khan, has been kidnapped by her husband and his family and radicalized before you can blink by, yes, a hijab-clad harpy blowing fire and brimstone at 'na-paak' Musalmaans who wear western dress and makeup.
The cast of Freelancer Web Series
Mohit Raina as Avinash Kamath
Anupam Kher as Dr. Arif Khan
Kashmira Pardeshi as Aliya Khan
Ayesha Raza Mishra as Sabeena Khan
Manjari Fadnis as Mrunal Kamath
Sarah-Jane Dias as Radha Baxi
Sushant Singh as Inayat Khan
Navneet Malik as Mohsin Fazal
Geeta Agrawal Sharma as Asar Fazal
Hardika Sharma as Child Aliya
Edward Sonnenblick as Burt Raphael
Danny Clifford as Buzz Jones
Mario Silva as Sheikh Khaleel
Balaji Gauri as Farhat Khala
John Kokken as Raghavendra Sethu
Aakash Dabhade as Wilson
Sairi Salma as Nadia
Sangay Tsheltrim as Gurung
Jalila Talemsi as Amena
Anouar Akerrmann as Ritchie
Sami Fekkak as The Photographer
Youssef Tounzi as Registration Officer 1
Faycal Zeglat as Registration Officer 2
Varun Pande
Shahid Lateef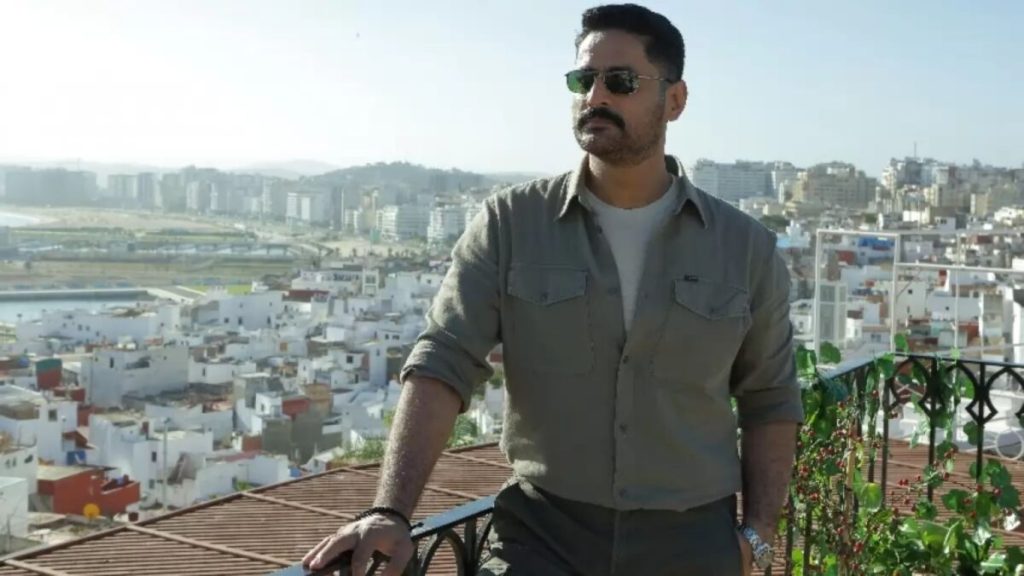 Also Read:
Plot of Freelancer Web Series
We got enough of a glimpse inside Neeraj Pandey's world in the Freelancer teaser. Avinash Kamath becomes involved in trying to save a little girl named Aliya Khan when she is kidnapped. Aliya is the daughter of intelligence officer Inayat Khan.
The tale centers around radicalized men compelling their wives to join the terrorist organization and live under the dreadful rules of the terrorist group's commander, as is clear from the trailer. We think Inayat Khan married his daughter off in the belief that she would have a better life in the Middle East, only to find out that his son-in-law had duped them all.
The teaser gives the impression that Inayat makes every effort to have his daughter returned legally but is unsuccessful. Avinash will have to step up and take up the assignment to return Aliya safe and sound since Inayat Khan's impending demise requires it.
Inayat must have been killed as a result of being double-crossed, according to our assumption. The program gives the impression of being a suspenseful drama concerning the fanatical Islamic State's policies. The Freelancer, a mercenary who takes this task seriously, is Avinash Kamath. He will have to make all the required changes to protect the young woman from her horrible husband's maltreatment.
We anticipate discovering the link between the mercenary groups and the Indian intelligence service. Neeraj Pandey is well known for his ability to convey intricate stories about many branches of Indian intelligence.
We anticipate seeing a lot of flashback scenes involving Inayat Khan and his family in The Freelancer. The topic of the show, Islam, is the proverbial "elephant in the room." The storyline of the plot will also contain sermons delivered by the protagonists regarding various readings of the Islamic holy book. It is common for action thrillers to feature several clichéd scenes.
Because the tale is situated in the Middle East, as indicated by the trailer, CIA involvement seems likely. Avinash Kamath will act as a one-man army, going above and beyond the call of duty to withstand a hail of gunshots and missiles to complete the task at hand. Being named for its main character, the heroism theme is to be expected in a drama about heroes.
Trailer of Freelancer Web Series