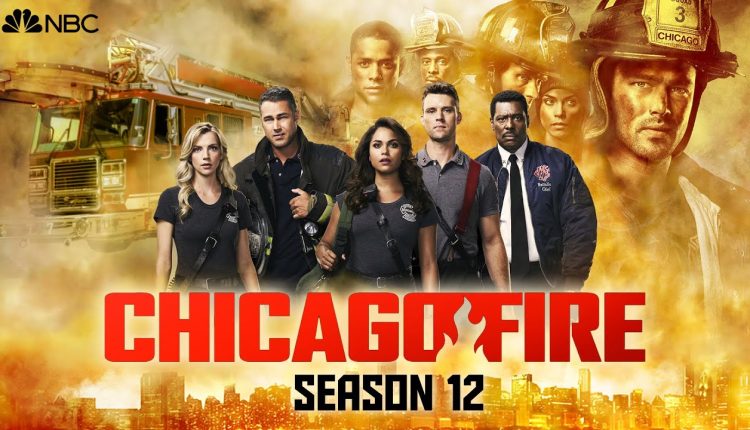 Burning Questions: Chicago Fire Season 12 Release
Chicago Fire Season 12 is highly anticipated by the fans of NBC's blockbuster drama, which is quickly approaching.
Fans of the popular firefighter drama series Firehouse 51 can't get enough of the courageous firefighters and paramedics of Firehouse 51, who have been winning viewers' hearts for more than a decade. With each new season, the programme keeps us on the tip of our seats, begging for more heartwarming scenes and heart-pounding action.
When is the Chicago Fire season 12 release date?
Chicago Fire's new season was supposed to premiere on NBC in the autumn, but the network has been forced to postpone the show's return. Season 12 won't start airing on NBC until 2024 as a result.
The continuing writers' and performers' strikes have had an impact on a large number of television brands, including One Chicago. NBC was obliged to postpone the return of its One Chicago episodes, which won't be arriving until spring 2024 at the earliest, because filming on the next season won't be able to start until the strikes have been resolved.
Who is in the 12th season cast of Chicago Fire?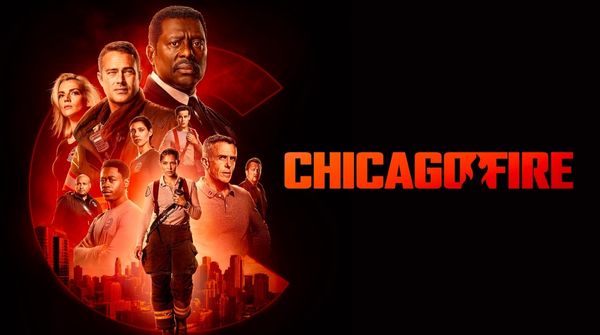 Although NBC has not yet officially confirmed the entire cast list for season 12, we expect most, if not all, of our favourite Chicago Fire cast members to return. However, there are now some uncertainties around the status of a few cast members. We do anticipate the following returning for season 12:
Kara Killmer as Sylvie Brett
David Eigenberg as Christopher Herrmann
Joe Minoso as Joe Cruz
Miranda Rae Mayo as Stella Kidd
Alberto Rosende as Blake Gallo
Daniel Kyri as Darren Ritter
Hanako Greensmith as Violet Mikami
Eamonn Walker as Wallace Boden
Randy Flagler as Capp
Katelynn Shennett as Kylie
Anthony Ferraris as Tony
Jake Lockett as Sam Carver
Will Christian Stolte be in Chicago Fire season 12?
In keeping with the show's goal to keep viewers on the edge of their seats for as long as possible, NBC has not released any information regarding Christian Stolte prior to the launch of season 12.
There is a very strong possibility that Mouch will die in the season premiere because season 11 finished with him collapsing in the hospital. Nevertheless, we have hope that Mouch and Stolte will return.
Will Taylor Kinney be in Chicago Fire season 12?
Taylor Kinney has not yet declared if he will be back for Chicago Fire season 12 or not.In season 11, Kinney abruptly left the programme and took a leave of absence; as a result, his character did not appear in the season's final episodes.
It's difficult to predict whether Kinney will return to the programme after taking a leave of absence because he hasn't made any comments about it. The fact that NBC has not revealed Kinney's exit from the programme is the one encouraging development for viewers hoping to see more of Severide. As a result, there is a good likelihood that Kinney will return in some manner the following season.
Will Jesse Spencer be in Chicago Fire season 12?
Given how Chicago Fire season 11 concluded, it's probable that Jesee Spencer will reprise his role as Matt Casey in season 12. Spencer was a series regular on the programme before leaving in season 10, although NBC is yet to confirm the status of his contract.
Spencer left the programme in the 200th episode and has since returned several times, most recently in the season 11 finale. Fans are hopeful that Casey's decision to get down on one knee and propose to Brett in the episode was an attempt to find a bigger method to involve Spencer in the group.
Is there a Chicago Fire season 12 trailer?
There is currently no trailer available for Chicago Fire's coming 12th season, which is not entirely unexpected given that season 12's filming has not yet started. As the return date of the show approaches in 2024, no fresh footage is anticipated.
Has Chicago Fire season 12 started filming yet?
Season 12 of Chicago Fire has not yet started filming, and it seems unlikely that it will do so soon. Chicago Fire usually starts filming new episodes in the middle to end of July, but because of the ongoing WGA and SAG-AFTRA strikes, filming won't start until the strikes are over.
As NBC works to get the series back on the air, we anticipate that production will start as soon as possible when the unions and studios have negotiated new agreements.
Know more:
How many episodes is Chicago Fire season 12 going to be?
Chicago Fire's new seasons typically include 20–22 episodes, however season 12 is on track to be the show's smallest one yet. Production on the season has been delayed as a result of the ongoing WGA and SAG-AFTRA strikes, which is likely to lead to a season with a maximum of 13 episodes.