Destined with You: Plot, Trailer, Cast Scoop and Netflix Premiere Date!
The upcoming romance and historical drama, "Destined with You," featuring SF9's Rowoon and Jo Bo-ah, has generated immense excitement within the K-drama community even before its premiere. Anticipation is running high due to the pairing of these beloved actors, with fans eagerly looking forward to witnessing their chemistry on-screen.
The released trailers have provided glimpses of a captivating blend of fantasy, romance, and comedy, adding another layer of intrigue to the series.
As the drama's debut approaches, enthusiasts are on the edge of their seats, eager to delve into the unfolding narrative and discover the captivating stories each episode promises to deliver. Rowoon's previous venture was in the Netflix series "Tomorrow," showcasing his acting prowess. On the other hand, Jo Bo-ah had a cameo role in "Tale of the Nine-Tailed 1938," making a memorable appearance.
Both actors have left their marks in their respective roles, leaving fans eager to witness their talents merge in the upcoming drama "Destined with You." So, here in this article, We've got you covered with everything you need to know about 'Destined With You' Release — from its release date to how to watch it— right here at Bigflix.
What Is the Release Date of Destined With You?
Mark your calendars for the highly anticipated premiere of the romance and fantasy drama, "Destined With You," set to captivate audiences starting on Wednesday, August 23, 2023. This captivating series is slated to unfold over sixteen episodes, each boasting a runtime of more than one hour and ten minutes.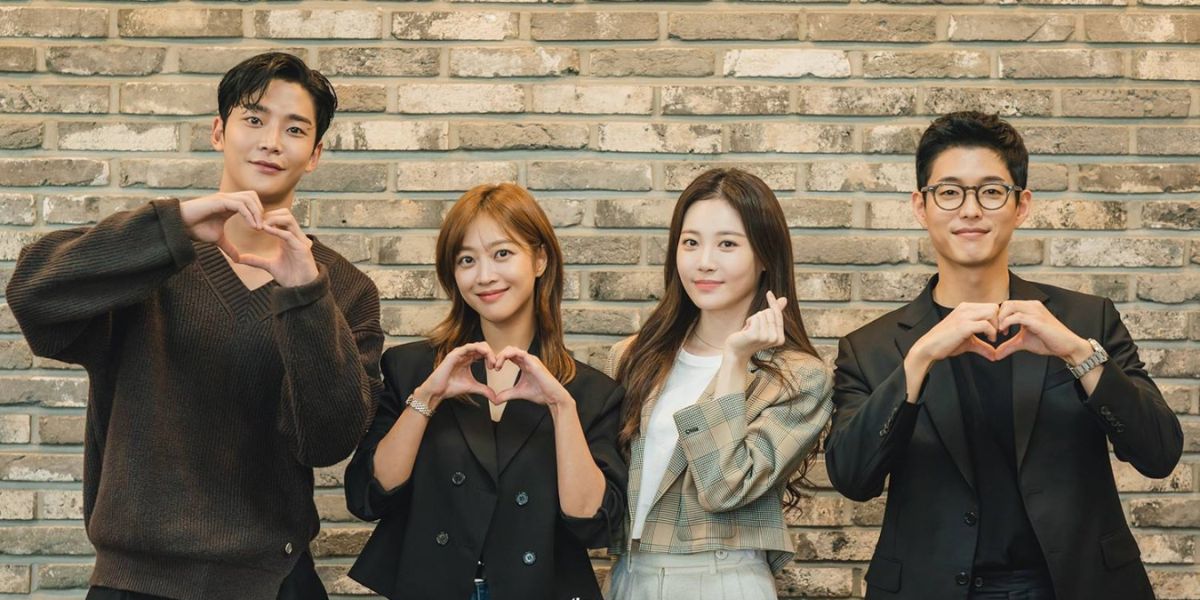 The excitement doesn't stop there; fans can look forward to a weekly dose of enchantment as new episodes are set to grace screens every Wednesday and Thursday. With the drama's release exclusively on Netflix, viewers are in for a treat as they embark on a journey of love and fantasy with "Destined With You."
Who Is Starring in Destined With You?
Are you curious about the star-studded cast set to grace the screen in "Destined With You"? Stay tuned for exciting revelations as we gradually uncover the ensemble that will bring this captivating drama to life.
The anticipation is building as fans eagerly await the announcement of the talented individuals who will contribute their skills to make "Destined With You" a truly memorable viewing experience. Keep your eyes out for updates on this fascinating lineup! Check Out the Cast list:
| | |
| --- | --- |
| Real Name | Series Name |
| | Jang Shin-yu |
| | Lee Hong-jo |
| | Yoon Na-yeon |
| | Kwon Jae-kyung |
| | Son Sae-byeol |
| | Ma Eun-yeong |
| | Gong Seo-gu |
| | Cha Yoon-joo |
| | Kim Wook |
| | Jang Se-hun |
| | Yoon Hak-young |
| |   |
What Is the Plotline of the Series Destined With You?
"Destined With You" weaves a captivating tale of everlasting love, revolving around the profound connection shared by Lee Hong-jo, portrayed by Jo Bo-ah, and Jang Shin-yu, brought to life by Rowoon.
At the heart of the narrative lies an ancient, forbidden book, sealed away for ages, which unexpectedly lands in Hong-jo's hands. Trapped by its curse, Shin-yu's destiny becomes entwined with the book's power.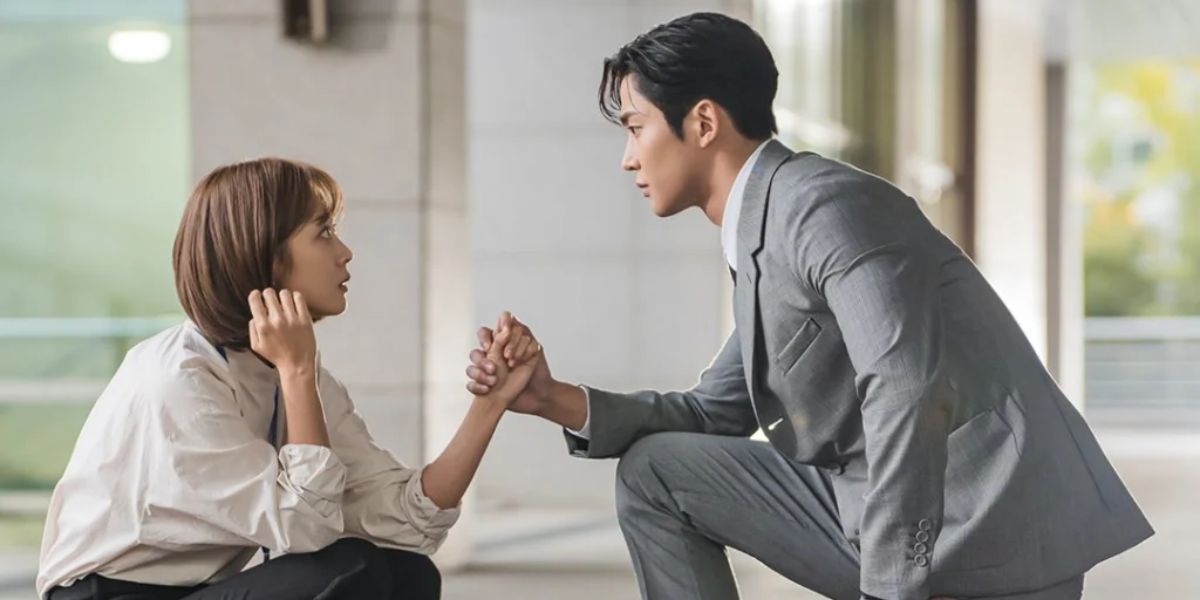 The story unfolds across centuries, seamlessly transitioning between the present day and the Joseon era, underscoring the unbreakable bond between the two individuals. As the drama's title suggests, their paths are inexorably linked, with their love transcending time and circumstance.
"Destined With You" promises a spellbinding exploration of love's enduring strength and the unyielding pull of fate.
Is There a Trailer for Destined With You?
The excitement surrounding the upcoming series has been met as a recently unveiled trailer masterfully entwines nostalgia, shedding light on the intricately tied lives of Lee Hong-jo and Jang Shin-yu through the ages. A dynamic exchange unfolds in the teaser, with Lee Hong-jo doubting their shared objective and Jang Shin-yu exuding unwavering confidence in her abilities.
Click here, to watch the trailer.
The trailer artfully transitions to their past incarnations, capturing a touching moment amidst a bustling crowd. Here, a gaze shared between Lee Hong-jo and Jang Shin-yu stands still, momentarily transcending time—an evocative snapshot of connection amid the ebb and flow of centuries.
How to Stream Destined With You?
Prepare for an exciting viewing schedule as the K-drama sensation "Destined with You" takes the spotlight every Wednesday and Thursday at 22:30 KST. This captivating series will be broadcasted on JTBC and simultaneously be accessible to a global audience on Netflix, complete with English subtitles for wider enjoyment.
With a total of 12 enthralling episodes to look forward to, fans are in for a rollercoaster ride of emotions and intrigue that is sure to keep them glued to their screens.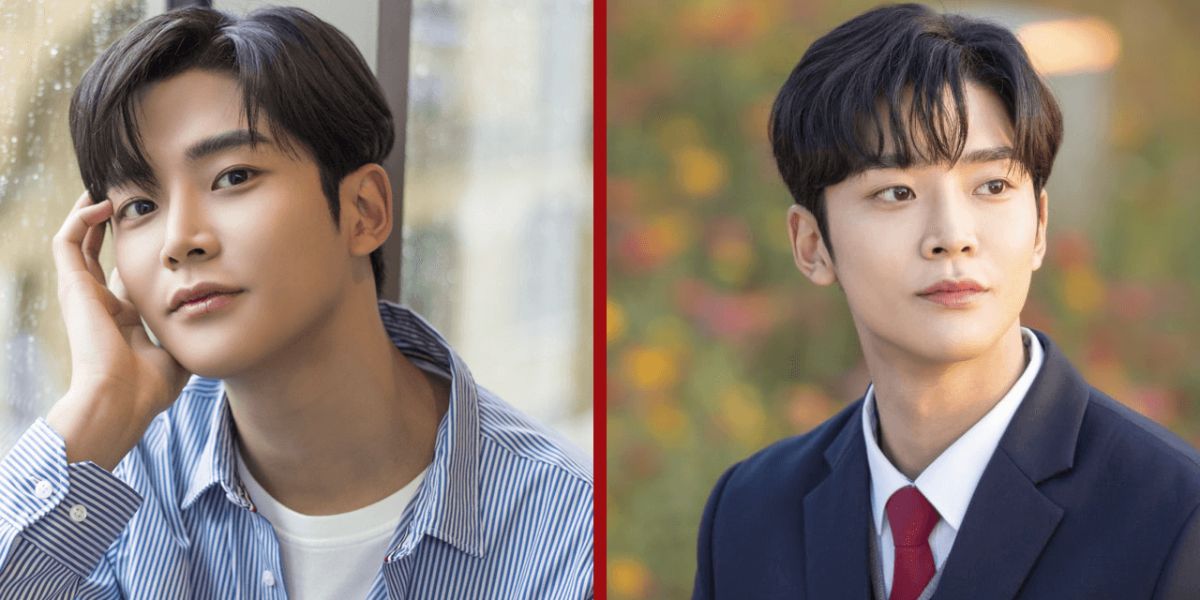 Netflix offers various membership options that come with no extra charges for any of its services. The package you choose determines the video quality and the number of screens you can use to stream Netflix simultaneously. Don't forget to clear your schedule for the release date – it's time to be swept away by this intriguing movie!
The standard plan at $9.99 per month, allowing ad-free streaming on two devices simultaneously, or the premium program at $14.99 per month, enabling ad-free streaming on up to six devices at once. With such flexibility and so many choices, Netflix ensures an enjoyable streaming experience for all viewers, including the eagerly awaited "Destined With You".
Conclusion
In the world of K-drama enthusiasts, "Destined With You" has emerged as a beacon of anticipation and excitement. With its star-studded cast, intricate storyline, and a fusion of romance, fantasy, and historical elements, the series promises to be a mesmerizing journey through time and love. The unveiled trailers have already offered a tantalizing glimpse into the lives of Lee Hong-jo and Jang Shin-yu, highlighting their unbreakable connection across eras.
As the release date draws nearer and the clock ticks to the scheduled airing, fans worldwide are on the edge of their seats, eagerly awaiting the enchanting tale to unfold on both JTBC and Netflix. With each passing day, the promise of "Destined With You" grows, ready to weave its magical threads of destiny, reminding us all of the enduring power of love that endures through time.
Stay tuned with us for more exciting articles and updates on our website. Don't miss out on the latest buzz and captivating content—we've got you covered!