Apple Original Films recently unveiled new posters for Martin Scorsese's highly awaited movie, "Killers of the Flower Moon." The film is scheduled for a worldwide theatrical release on October 20, in collaboration with Paramount Pictures. Following its theatrical run, the movie will make its debut on Apple TV+.
The film had its initial premiere at the esteemed Cannes Film Festival in May. Leonardo DiCaprio stars in the film, confronting truths in this captivating story. More details are available at Bigflix.
Exploring Scorsese's Latest Project
Leonardo DiCaprio, Robert De Niro, and Lily Gladstone headline a captivating historical narrative inspired by true events in "Killers of the Flower Moon."
This film, adapted from David Grann's best-selling non-fiction book, delves into the harrowing tale of 1920s Oklahoma murders.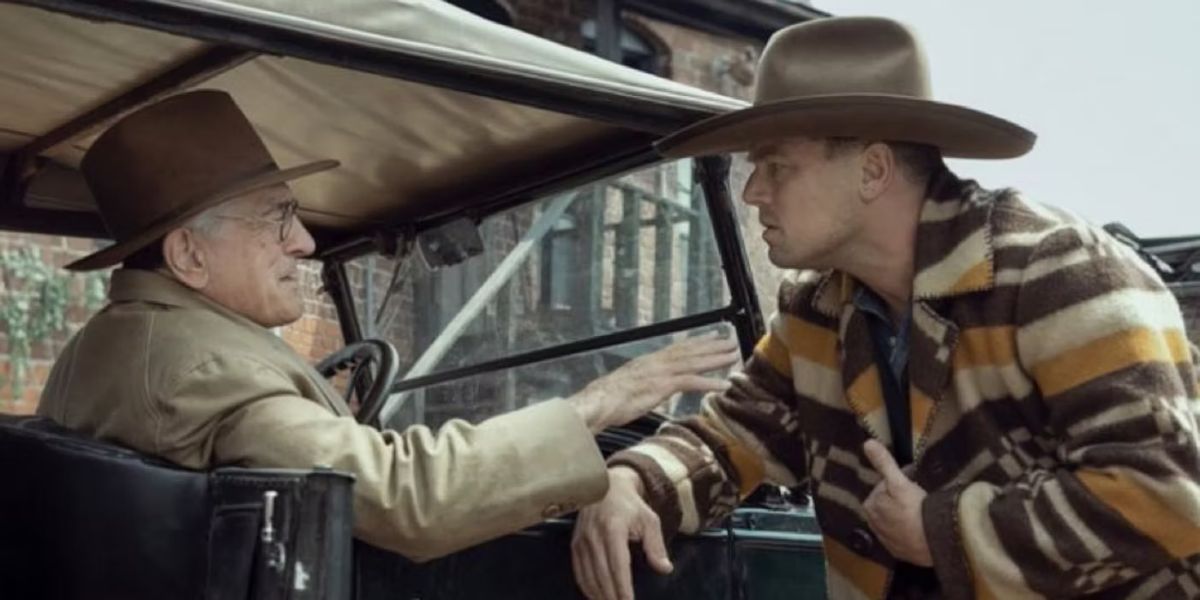 It uncovers the tragic story of Osage Nation members, who, despite their wealth from oil-rich land, fell victim to a series of brutal crimes fueled by systemic discrimination. The cast also features Jesse Plemons, Cara Jade Myers, JaNae Collins, Jillian Dion, and Tantoo Cardinal.
Today's released posters offer a glimpse into DiCaprio's intense portrayal of Ernest Burkhart, husband of oil heiress Mollie Burkhart (Gladstone).
In one poster, DiCaprio's piercing blue eyes and intense expression are highlighted against a red backdrop, reminiscent of the oil industry that influenced the crimes.
The second poster showcases Ernest's embrace of Mollie, both figures evoking the essence of classic Western posters, a nod to the film's inspirations.
Stay tuned with us for more exciting articles and updates on our website. Don't miss out on the latest buzz and captivating content—we've got you covered!