Get ready to don gleaming armor and brace yourself for an epic clash, as the fantastical world of Dreamland makes its triumphant comeback on Netflix in Disenchantment. Crafted by the ingenious mind behind The Simpsons, Matt Groening, this series traces the adventures of the spirited and booze-loving Princess Bean and her loyal companions as they embark on many thrilling quests throughout the enchanting Dreamland.
Anticipation heightens as the curtain rises for this captivating show's fifth and ultimate season. Exciting news! Disenchantment is making a rapid return to Netflix with its ultimate batch of episodes.
While bidding adieu to this brilliantly eccentric and emotionally charged animated fantasy might tug at our heartstrings, let's hope it concludes on a spectacular note. With forty episodes of zany escapades spanning Heaven, Hell, Steamland, and more, can our oddball team of dubious heroes rescue Dreamland and reinstate its glory?
Fingers crossed! Read on to uncover all the latest details about Disenchantment Season 5. Here in this article, We've got you covered with everything you need to know about 'Disenchantment Part 5′ — from its release date to how to watch it— right here at Bigflix.
What is the Release Date of Disenchantment Season 5?
Get ready for the grand finale! Disenchantment Season 5, comprising ten thrilling episodes, is set to premiere on Netflix starting Friday, September 1, 2023. Brace yourself for an immersive binge-watch, as all ten episodes will drop simultaneously, allowing you to fully immerse yourself in this ultimate journey through Dreamland.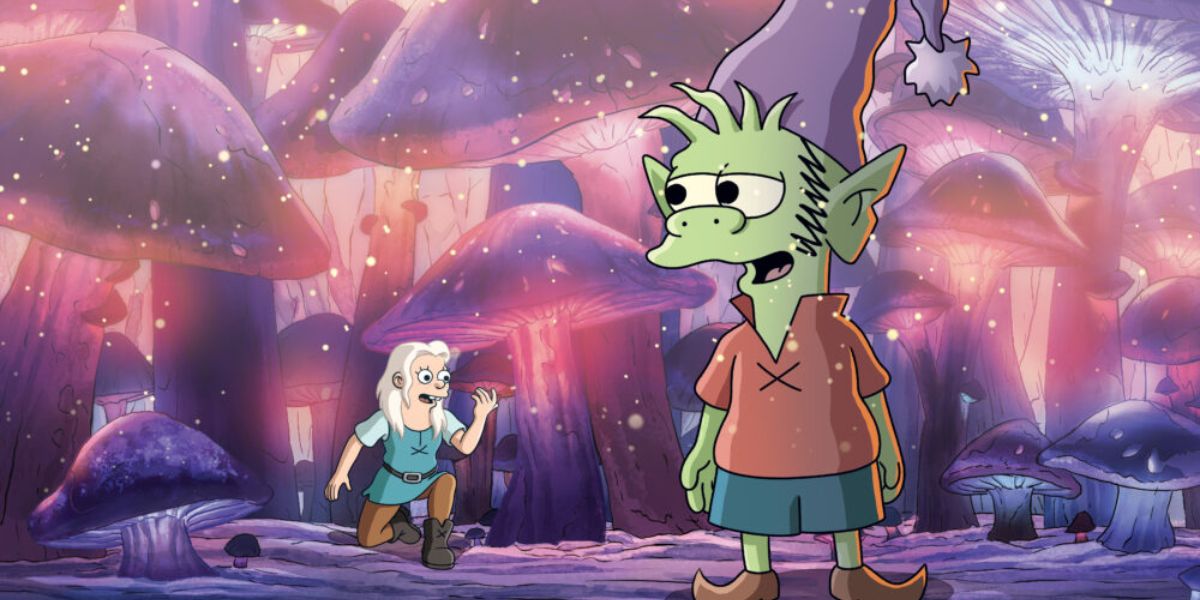 If you're new to the series or eager to refresh your memory, all four "parts" of Disenchantment are readily available for streaming on Netflix. Whether you're catching up or reliving the magic before the final installment arrives, you'll find them conveniently housed for your cherished couch time.
Disenchantment Season 5 Cast: Who's in it?
Anticipate the ultimate curtain call as the mainstay cast of Disenchantment takes the stage for its concluding season. These familiar faces, who've been an integral part of the series from its inception, are set to captivate us one last time.
Check Out the Cast list below:
| | |
| --- | --- |
| Voice Actors | Role |
| | Princess Bean |
| | Luci |
| | Elfo |
| | King Zøg |
| | Queen Oona |
| | Prince Merkimer |
| | Odval |
| | Queen Dagmar |
| | Turbish |
| | Alva Gunderson |
| | Stan the Executioner |
| | Mora the Mermaid |
| | Bunty and Becky the Enchantress |
| | Sorcerio, the Jester, Mertz, King Rulo, Leavo, and Pops |
What Is the Plotline of Disenchantment Season 5?
Be ready for the showdown of a lifetime in Disenchantment Season 5, as Princess Bean confronts her most formidable adversary to shield her cherished ones. The official season synopsis sets the stage: "The ultimate chapter unfolds. The adventures of the strong-willed, hard-drinking Queen Bean, her spirited elf companion Elfo, and her loyal demon Luci culminate in a monumental clash for Dreamland.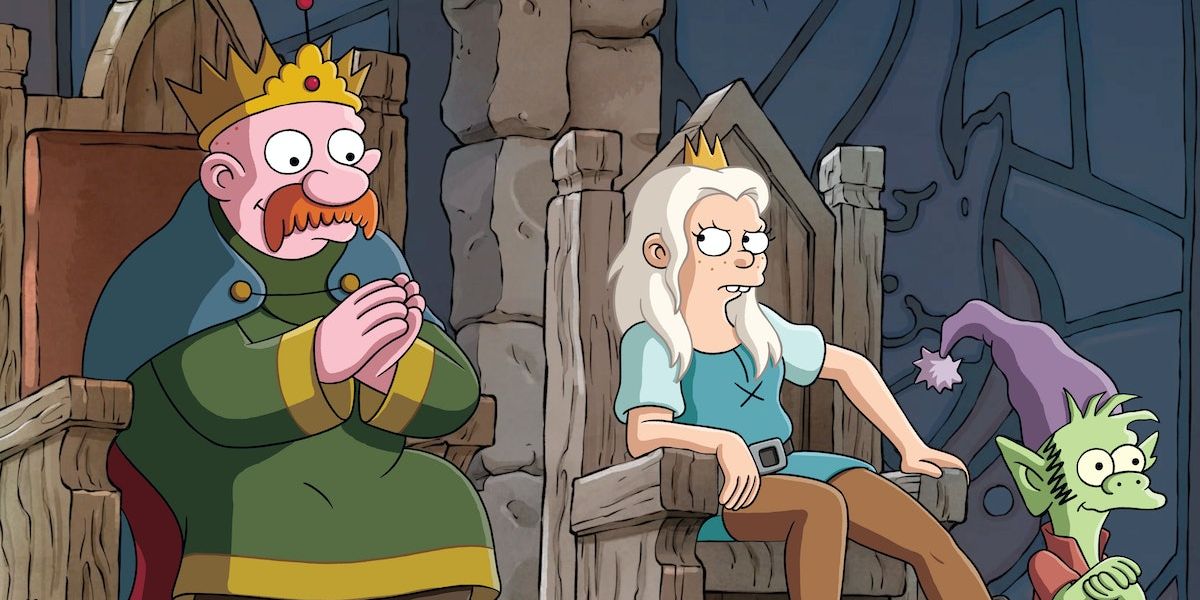 In order to liberate Dreamland from the clutches of Queen Dagmar's malevolence, Bean must conquer her own mother while evading a prophecy that predicts her harming a loved one. The stakes are sky-high as our heroes confront Satan, a headless body, a malevolent scientist, and, most chilling of all, their undeniable fate."
Is Trailer for Disenchantment Season 5 Out?
Exciting news for Disenchantment fans! The trailer for the much-awaited final season is now available for your viewing pleasure. Netflix has treated us to not just one, but two trailers for Season 5. Initially, the official trailer made its debut, offering a thrilling glimpse into the concluding adventures.
And to heighten the anticipation even more, a final trailer was unveiled by Netflix. Don't miss the chance to catch these thrilling previews as we gear up for the epic culmination of the series. The trailer serves as a captivating preview of Bean's final escapades on the screen, offering a tantalizing glimpse into the upcoming adventures.
From dancing a daring tango with the devil to sharing kisses with mermaids, and engaging in a fierce confrontation with a formidable sorceress, Bean's journey promises a whirlwind of excitement and intrigue. As we brace ourselves for the last chapter, the trailer hints at the exhilarating exploits that await in this epic finale.
How to Stream Disenchantment Season 5?
Embark on the final adventure of Disenchantment Season 5, an experience exclusively available on Netflix. With a Netflix subscription, you hold the key to unraveling the epic conclusion to this captivating tale. Dive into Dreamland's last chapter and join Princess Bean on her thrilling journey, all from the comfort of your screen with your Netflix membership.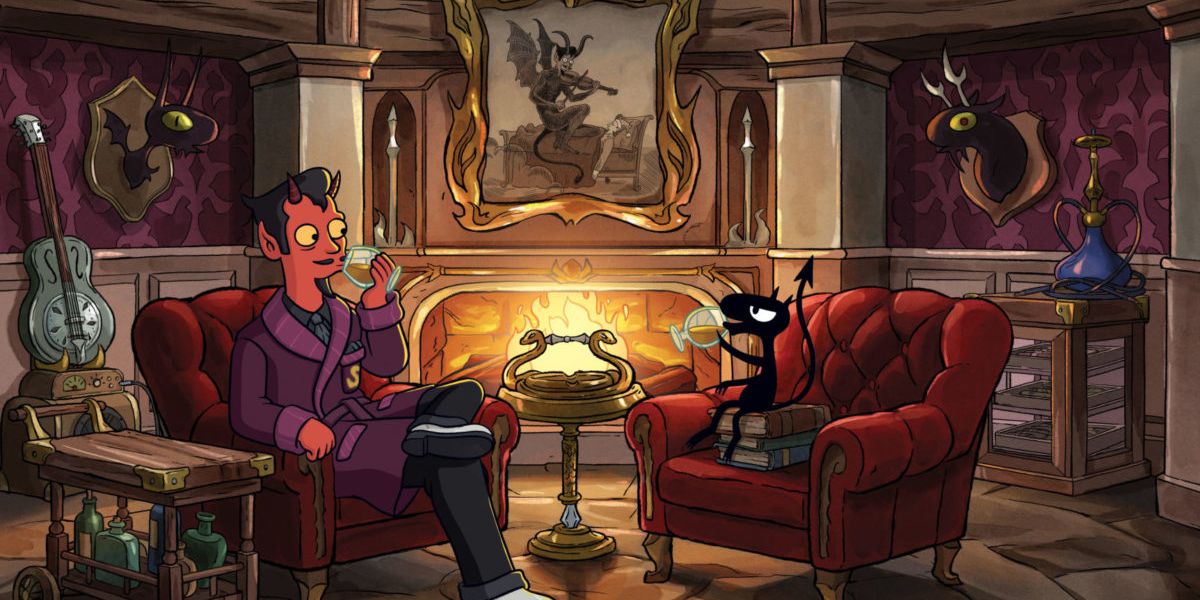 Netflix offers various membership options that come with no extra charges for any of its services. The package you choose determines the video quality and the number of screens you can use to stream Netflix simultaneously. Don't forget to clear your schedule for the release date – it's time to be swept away by this intriguing movie!
The standard plan at $9.99 per month, allowing ad-free streaming on two devices simultaneously, or the premium program at $14.99 per month, enabling ad-free streaming on up to six devices at once. With such flexibility and so many choices, Netflix ensures an enjoyable streaming experience for all viewers, including the eagerly awaited "Disenchantment Part 5″.
Conclusion:
In the grand finale of Disenchantment Part 5, we are beckoned to bid farewell to the beloved characters who have journeyed with us through Dreamland's whimsical and tumultuous landscapes. As Princess Bean faces her ultimate challenge, the season promises an enthralling culmination of adventures, friendships, and trials.
The trailers offer tantalizing glimpses of Bean's daring encounters and courageous choices, hinting at a rollercoaster of emotions and surprises. With the impending battle for Dreamland's fate, the stakes have never been higher, and fans are poised for a captivating and bittersweet conclusion to this enchanting tale.
As the countdown to the September 1st premiere begins, the anticipation swells for a thrilling last chapter that will go itself into the history of animated fantasy storytelling.
Stay tuned with us for more exciting articles and updates on our website. Don't miss out on the latest buzz and captivating content—we've got you covered!