Dream Girl 2 did well during its first three weeks in theaters, making around 101.63 Crores in India. Now, let's talk about how it did on its 22nd day at the box office.
On the 22nd day, Dream Girl 2 is expected to make about 0.31 Crores in India. That means people are still going to see the movie, but it's not making as much money as it did in the earlier days
This movie is called "Dream Girl 2." It's made by Raaj Shaandilyaa and supported by Ekta Kapoor and Shobha Kapoor's company, Balaji Motion Pictures.
In "Dream Girl 2," you'll see some famous actors like Ayushmann Khurrana, Ananya Pandey, Paresh Rawal, Manjot Singh, Seema Pahwa, Annu Kapoor, Rajpal Yadav, Abhishek Banerjee, Asrani, Vijay Raaz, and Manoj Joshi. They all play important roles in the movie.
Ayushmann Khurrana has achieved another remarkable success with his latest film, "Dream Girl 2," as it joined the exclusive 100-crore club in just 18 days.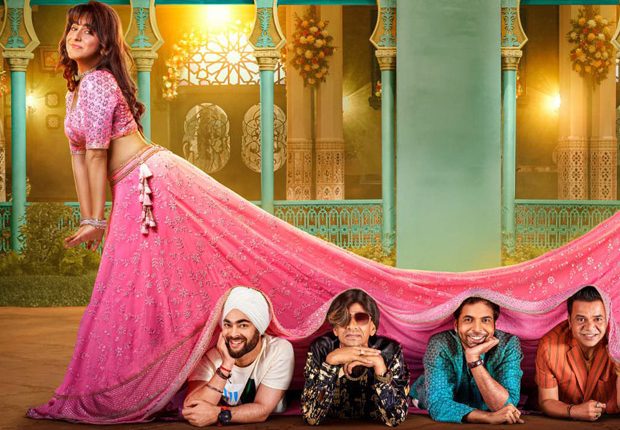 "Dream Girl 2" is Ayushmann Khurrana's fourth movie to cross the 100 crore mark, following the success of "Dream Girl," "Bala," and "Badhaai Ho." This movie serves as a sequel to the highly popular 2019 film "Dream Girl," in which Ayushmann also played the lead role.
The journey to success for "Dream Girl 2" was not without challenges. It faced fierce competition from other films like "Gadar 2," which was already in its third week and showing no signs of slowing down, as well as Shah Rukh Khan's "Jawan," which added to the pressure at the box office.
Ananya Panday recently had a big reason to celebrate on her Instagram page. She's a crucial part of a movie that has earned a whopping 100 crores! She couldn't contain her excitement as she exclaimed, "My first century!!"
Now, let's talk about the movie itself, "Dream Girl 2." In this film, Ayushmann Khurrana takes on the main role. He does something quite unusual – he pretends to be someone else, a character named Pooja, to make some quick cash. Why does he do this? Well, his goal is to marry Pari Srivastava, who's played by Ananya Panday.
But "Dream Girl 2" isn't just about Ayushmann and Ananya. It has a bunch of other talented actors too! You'll see Paresh Rawal, Rajpal Yadav, Annu Kapoor, Seema Pahwa, Manjot Singh, Vijay Raaz, and Asrani, all bringing their skills to the table. So, it's not just a one or two-person show – it's a team effort with a lot of great actors working together.