The American magical heist comedy Dungeons & Dragons: Honor Among Thieves will come out in 2023. Jonathan Goldstein, John Francis Daley, Michael Gilio, and Chris McKay wrote and directed it.
Based on the board game Dungeons & Dragons, it takes place in the world of Forgotten Realms and has nothing to do with the three movies that came out between 2000 and 2012.
Chris Pine, Michelle Rodriguez, Regé-Jean Page, Justice Smith, Sophia Lillis, and Hugh Grant all play important roles in the movie. Since 2013, the show has been written and run by different people at different times. Warner Bros. Pictures beat Hasbro and Universal Pictures in court over who had the right to make a movie based on a board role-playing game.
Then it went to Paramount Pictures, where different writers and directors worked on it. The last people to write and direct were Goldstein and Daley.
In some ways, the first attempt by director Chris McKay and writer Michael Gilio was used. In April 2021, the movie was shot in Iceland and Northern Ireland. At first, the fantasy-comedy movie Dungeons & Dragons: Honor Among Thieves looked good.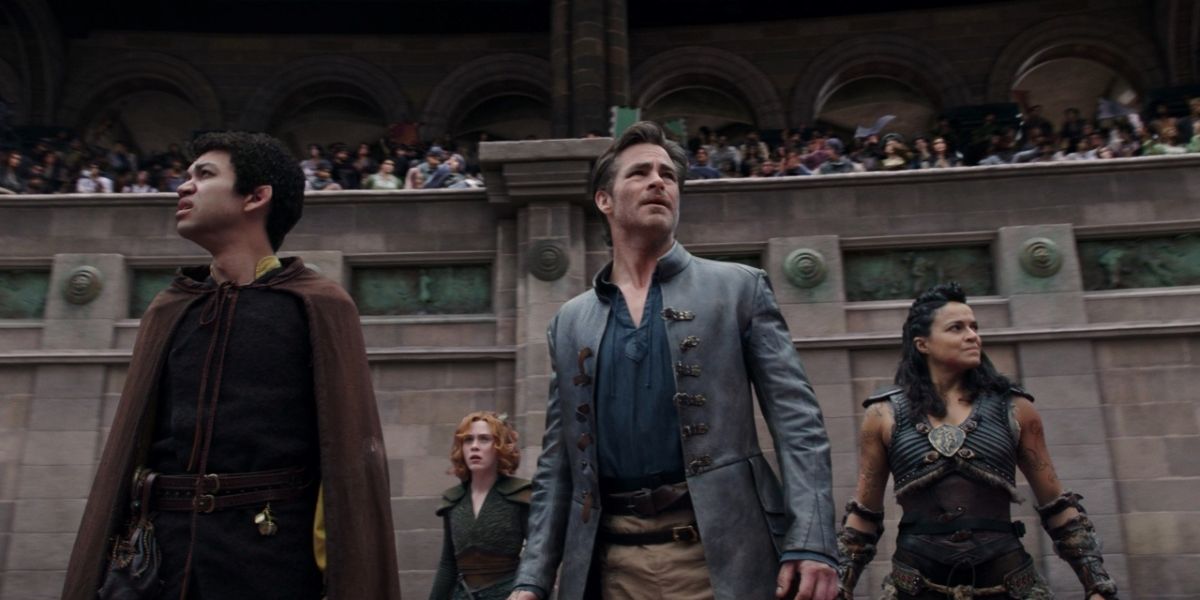 It was a good sign that it came in 10th at the box office this year. The movie didn't do as well as expected at the box office, even though it had a star-studded cast and did well in its first weekend. Most of the time, how well a second movie does at the box office depends on how well the first one did.
The dream movie with Chris Pine and Michelle Rodriguez seemed to show this. Not yet, though. One of the most important people at Paramount Pictures has talked about the possibility of a Dungeons and Dragons 2, so it could still happen.
In an interview, Brian Robbins, the CEO of Paramount Pictures, said that there might be a second Dungeons & Dragons movie. He knew that spending $150 million on the movie Honor Among Thieves was too much, so he said: "If we make a second movie, we need to figure out how to do it for less money." It looks like the people in charge are still thinking about continuing the story of the party if the budget for the second movie can be cut a little from the first one.
BigFlix provides you with the latest movie updates and news. You can also share it with your friends or groups. For any queries, you can comment in the comment box below.