For those looking for something to keep their minds spinning while they attempt to solve the mystery, we've compiled a list of some of the top cinematic thrillers available on Disney+ Hotstar. Get ready to discover some of the greatest films ever made—the most compelling stories can only be found onDisney+ Hotstar.
The following is a list of the top 10 movies that are now streaming onDisney+ Hotstar. Check Bigflix.com frequently for information on new series, films, and animated productions.
Sixth Sense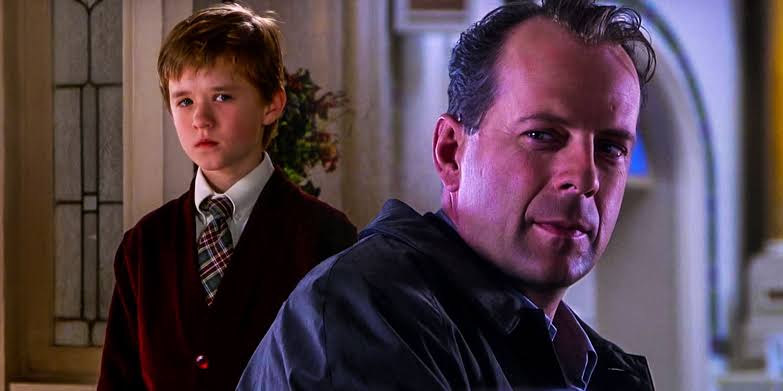 In The Sixth Sense, directed by M. Night Shyamalan, a youngster who "sees dead people" is followed by his therapist (Bruce Willis) and Cole Sear (Haley Joel Osment), a film that cemented Shyamalan's reputation for twist endings.
The Art Of Racing
Do you like dogs? If so, you should watch this movie on Hotstar. It tells the story through the viewpoint of Enzo, a race car driver's companion and Golden Retriever. Throughout the course of the movie, the four-legged creature's master (Milo Ventimiglia) marries, has children, loses family members, and goes through other life events.
Murder On Orient The Express
One of the most enjoyable movies available on Hotstar is still this one from 2017. Prominent Hollywood figures such as Johnny Depp, Penélope Cruz, Willem Dafoe, Judi Dench, Michelle Pfeiffer, and others are part of the ensemble cast.
The film centers on a murder investigation taking place on board the Orient Express train, and it is based on an Agatha Christie novel. Hercule Poirot, the obsessive-compulsive Belgian investigator played by Johnny Depp, decides to solve the problem on his own. He never would have guessed that everyone on the train would end up being a suspect.
Secretariat
A biographical film named Secretariat narrates the true biography of the same-named American thoroughbred horse. When her father becomes ill and her mother passes away, the owner, Penny Chenery Tweedy (Diane Lane), finds herself thrust into the role of overseeing a stud farm and horse racing without any prior experience.
Kingsman: The Secret Service
Of all the spy comedies, one of the best is the original Kingsman. The film, which is based on a comic book series of the same name, centers on Taron Egerton's character, Eggsy, a bold and gifted young man who is the son of a British agent who has passed away.
The Shape Of Water
Currently available on Hotstar, this American supernatural romance film is among director Guillermo del Toro's best to date. It has amazing visuals and a highly creative storyline.
Along with other talented actors, the film stars Sally Hawkins, Doug Jones, Octavia Spencer, Michael Shannon, and Richard Jenkins.
Also Read: 14 Best Kannada Movies That Are Available On Hotstar That You Need To Watch
Independence Day
Independence Day is the one cult sci-fi film about an alien invasion that you just have to see. Even though you may have already watched it, it's still worth seeing again because of the amazing action sequences and the timeless line, "We will not go quietly into the night!" "We won't disappear without a fight!" declaration.
Every Star Wars Film
The studio that makes the Star Wars films, Lucasfilm, is also owned by Disney. From Star Wars: A New Hope to the most recent Star Wars: The Rise of Skywalker, Hotstar offers absolutely every single Star Wars movie for streaming.
On top of shows like The Mandalorian and The Book of Boba Fett, you can also watch a ton of other animated Star Wars TV series and shorts right here. Thus, Hotstar can become your new place to view the stars if you're a fan of the cosmos.
The Last Duel
The Last Duel, which was directed by Ridley Scott, features a cast that includes Matt Damon, Jodie Comer, Adam Driver, and Ben Affleck. In the movie, Damon portrays Jean de Carrouges, a knight who, after being accused of rape by his wife Marguerite (Comer), challenges his old friend, squire Jacques Le Gris (Driver), to a legal duel.
Each of the main characters' perspectives is shown in the film. This movie is excellent for viewing on a long, relaxed afternoon.
Also Read: "Top 10 All-Time Best Comedy Movies of Akshay Kumar That Will Leave You ROFLing"
Hidden Figures
Three African American female mathematicians who worked at the National Aeronautics and Space Administration (NASA) during the Space Race are the subject of the biographical drama Hidden Figures.
Taraji P. Henson, Octavia Spencer, and Janelle Monáe deliver compelling performances that make this movie well worth your time. Kevin Costner, Kirsten Dunst, Jim Parsons, Mahershala Ali, Aldis Hodge, and Glen Powell make form a terrific supporting group.