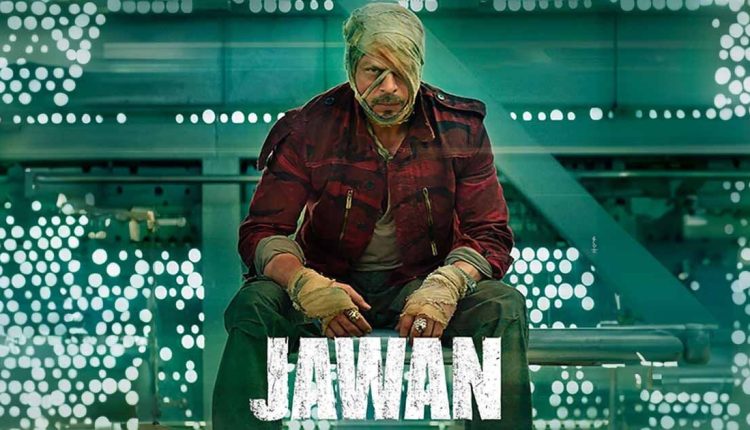 Jawan Box Office Collection Day 9: Shah Rukh Khan and Atlee's New Movie Beats 'Pathaan' in Just 9 Days, Earns Over 700 Crore Rupees Quickly at the Box Office
Shah Rukh Khan's latest movie, "Jawan," is doing exceptionally well at the box office. The film, directed by Atlee, hit theaters on September 7 and set a record by earning a whopping Rs 75 crore on its opening day.
Now, after being in theaters for over a week, "Jawan" continues to impress. On its ninth day, the film collected Rs 21 crore, according to industry tracker Sacnilk.
So far, "Jawan" has amassed a total domestic nett collection of Rs 410.88 crore in India. This achievement places it as the third highest-grossing Hindi movie of the year.
The top spot belongs to Shah Rukh Khan's "Pathaan," which earned Rs 543.05 crore after its release in January, and the second spot goes to Sunny Deol's "Gadar 2," which has raked in Rs 517.06 crore and is still running in theaters.
Notably, "Jawan" has outperformed "Pathaan" in terms of domestic nett collections. After nine days, "Pathaan" had collected Rs 364.15 crore, which is Rs 37.73 crore less than what "Jawan" achieved in the same timeframe.
It's anticipated that "Jawan" will likely cross the Rs 500 crore domestic nett collections mark during its second weekend.
According to Red Chillies Entertainment, the production house behind "Jawan," the film has already grossed a remarkable Rs 696.67 crore worldwide. This impressive figure was shared during a press meeting celebrating the movie's success on the eighth day of its release.
Box Office Worldwide predicts that the worldwide gross could reach Rs 735 crore on the ninth day, indicating that the film is well on its way to crossing the Rs 1000 crore mark by the end of its third week.
At the success meeting for "Jawan," Shah Rukh Khan expressed his thoughts on the film, describing it as an "emotion." He emphasized that "Jawan" represents the spirit of every Indian and symbolizes both strength and vulnerability, right and wrong.
He concluded by saying, "Every upright Indian is Jawan. Honestly, Jawan stands for goodness and love."
For more updates on Bollywood and entertainment news, as well as the latest headlines from India and around the world, stay tuned to Bigflix.