In this article, J, we've got you covered with all the essential details about 'Igartanda DoubleX Teaser.' Karthik Subburaj is all set to take us on a thrilling journey back to the 70s, and you can catch a sneak peek right here at Bigflix.
Jigarthanda DoubleX Teaser Unveiled: A Rollercoaster of Action, Drama, and Comedy!"
The teaser of the much-awaited sequel to the cult classic Jigarthanda is finally here. Jigarthanda DoubleX, starring Raghava Lawrence and SJ Suryah, promises to be a thrilling ride of action, drama, and comedy. Directed by Karthik Subbaraj, the film is a homage to the original Jigarthanda, which was released in 2014 and won critical acclaim and box office success.
Dhanush took to social media and presented the eagerly awaited teaser, writing, "Glad to launch the trailer of @karthiksubbaraj's Jigarthanda Double X. This looks like an absolute blast. #JigarthandaDoubleX – Teaser. Best wishes to @karthiksubbaraj and team for Diwali 2023." Get ready for a cinematic treat this Diwali!
Behind the Scenes of Jigarthanda DoubleX: Meet the Talented Crew!
The two-and-a-half-minute teaser immerses us in the same signature theme that made the original film a classic. SJ Suryah portrays a filmmaker passionately pursuing his dream project, but his path is fraught with danger as he faces off against a ruthless villain, portrayed by Raghava Lawrence.
Set in the vibrant backdrop of 1975, the teaser takes us on a nostalgic journey through its retro style, vintage cars, colorful costumes, and captivating dialogues, effectively transporting the audience to a bygone era.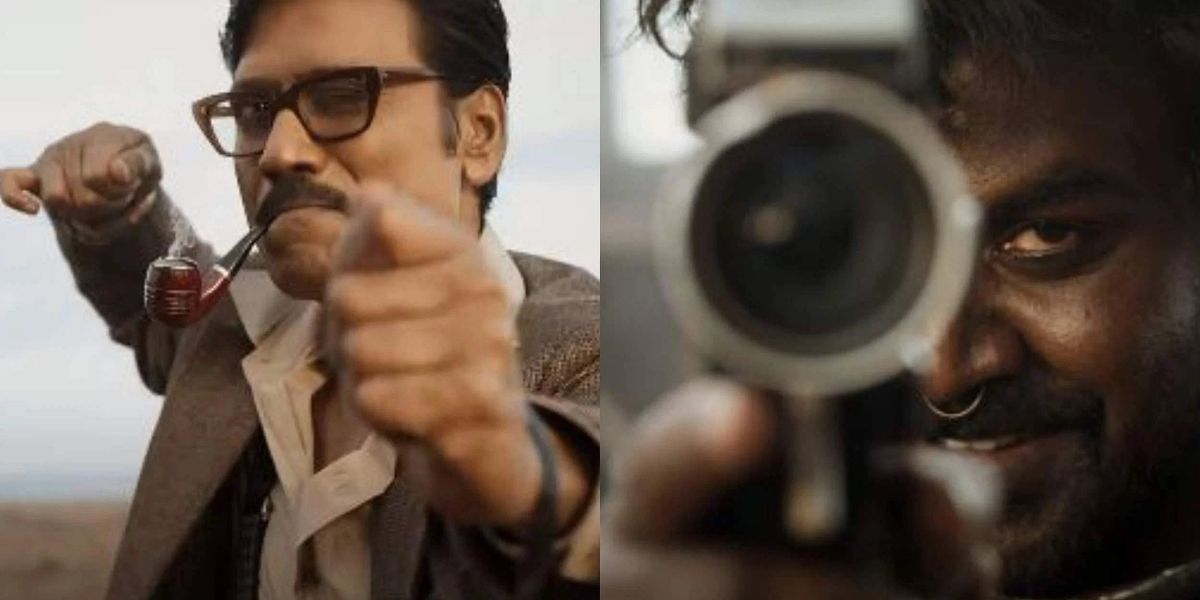 Santhosh Narayanan's musical prowess graces the film, marking his fifth collaboration with director Karthik Subbaraj.
With an impressive team behind it, including producers Kaarthekeyen Santhanam and Kathiresan, and presented by Stone Bench Films, "Jigarthanda DoubleX" is gearing up for a grand Diwali 2023 release.
This promises to be a cinematic treat not only for die-hard fans of the original "Jigarthanda" but also for Tamil cinema enthusiasts. The film boasts an impressive crew, with editing by Shafique Mohamed Ali, cinematography by S. Thirunavukkarasu, production design by T. Santanam, stunts choreographed by Dhilip Subbarayan, and art direction by Balasubramanian and Kumar Gangappan.
With such a talented ensemble both in front of and behind the camera, "Jigarthanda DoubleX" is poised to deliver an unforgettable cinematic experience.
Stay connected with us for a world of exciting articles and updates on our website. Don't let the latest buzz and captivating content slip through your fingers—we've got it all right here, just for you!