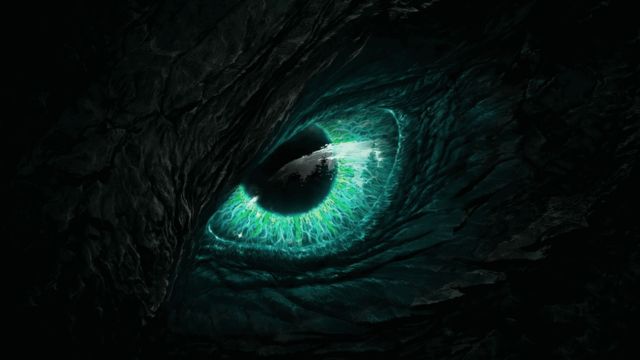 Kaiju Awakens: Gamera Rebirth Set to Release on netflix! Check Details!
Be ready for an exciting September as the Gamera Rebirth anime is set to premiere on Netflix! Gamera, the iconic kaiju, first made its appearance in the 1965 film "Daikaiju Gamera" directed by Noriaki Yuasa. The latest Gamera film to date was "Chiisaki Yusha-tachi Gamera" in 2006.
The Gamera franchise has a rich history, aiming to compete with the popular Godzilla franchise. Fans of giant monster movies are in for a treat as they eagerly await the release of the Gamera Rebirth anime, which promises to bring back the beloved creature in a fresh and thrilling format.
Stay tuned as we uncover all the details, including the release date, cast, plot, and trailer, in this article. Prepare yourself for an action-packed adventure as Gamera rises once again to defend the world against powerful enemies!
What Is the Release Date of "Gamera Rebirth"?
Good news for all Kaiju and anime fans! The eagerly awaited Gamera Rebirth anime is all set to premiere on September 7, and it's coming to Netflix worldwide. Kadokawa, during the final day of San Diego Comic-Con, made a thrilling announcement at their panel for the forthcoming GAMERA -Rebirth- anime, confirming the global release date via Netflix.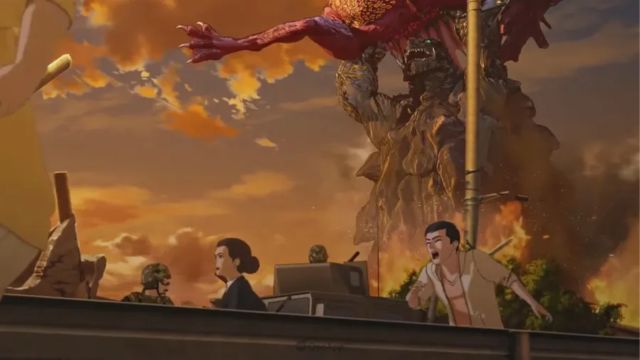 Mark your calendars for September 7, as this epic anime promises to bring back the iconic kaiju, Gamera, in an action-packed adventure like never before. Fans around the world can celebrate, as they will be able to witness the fierce battles and thrilling encounters of Gamera on the popular streaming platform, Netflix. 
Who Is in the Cast of "Gamera Rebirth"?
Prepare to be thrilled and amazed as we reveal the faces behind these beloved characters. Keep a watch out for this new update, and get ready for an unforgettable anime experience with Gamera Rebirth! With the right cast, an anime can truly come alive, and we can expect nothing short of brilliance from the lineup of actors chosen for Gamera Rebirth.
The question on everyone's mind is, who will be lending their talents to bring these iconic characters to life? Well, the wait is almost over! We are here to uncover the cast of this amazing anime. Check the cast below:    

| | |
| --- | --- |
| Real Name | Anime-Series Name |
| | Boko |
| | Junichi |
| | Tazaki |
| | Joe |
| | Brody |
| | Emiko |
What Is the Plot of Gamera Rebirth?
In the summer of 1989, three sixth graders – Boko, Joe, and Junichi – are enjoying their last vacation as elementary school students. Their peaceful days are disrupted when Brody, the son of a US military commander, steals their hard-earned money.
Fueled by anger, they devise a plan to get it back. However, their plans take an unexpected turn when the kaiju Gyaos attack Tokyo, throwing the city into chaos.
In the midst of the chaos, a giant kaiju named Gamera appears to confront Gyaos. The boys are amazed as they witness this epic battle of monsters. As the "Summer of Kaiju" unfolds, more kaiju begin to appear, but Gamera valiantly fights back, despite being wounded. The boys are drawn into the legend of these huge creatures, experiencing a summer they'll never forget.
With kaiju spreading devastation and Gamera rising to protect the city, the boys find themselves in the midst of an extraordinary adventure that will shape their lives forever. It's a summer filled with thrilling battles, breathtaking scenes, and the birth of legends.
Is there any trailer for Gamera Rebirth?
Here are the exciting updates are here for all anime and kaiju fans! The highly anticipated Gamera Rebirth anime is making waves with the release of a brand-new trailer and captivating visuals. Studio ENGI is behind the animation, promising top-notch visuals and exciting scenes.
Click here, to watch the Official trailer.
Click here, to watch the latest Official#2 trailer.
In addition to the thrilling visuals, we now have details about a new kaiju, adding to the intrigue and excitement surrounding the series. But that's not all – the theme song "Natsuake" by the talented Japanese band WANIMA will undoubtedly set the perfect tone for this epic adventure.
Directed by the skilled Hiroyuki Seshita, Gamera Rebirth is shaping up to be a must-watch anime experience. So mark your calendars and clear your schedule and be ready to witness an epic battle of kaiju as they take on the screen in this much-awaited series. With the release just around the corner, the anticipation is at an all-time high!
Where to Watch Gamera Rebirth Anime?
Don't miss out on the thrilling action and epic battles of Gamera Rebirth anime, available exclusively on Netflix. Prepare yourself for a thrilling journey as the iconic kaiju comes to life on your screens. Whether you're a longtime fan or new to the world of kaiju, this is an anime experience you won't want to miss.
So, grab your popcorn and get set to view the legendary battles of Gamera, streaming exclusively on Netflix!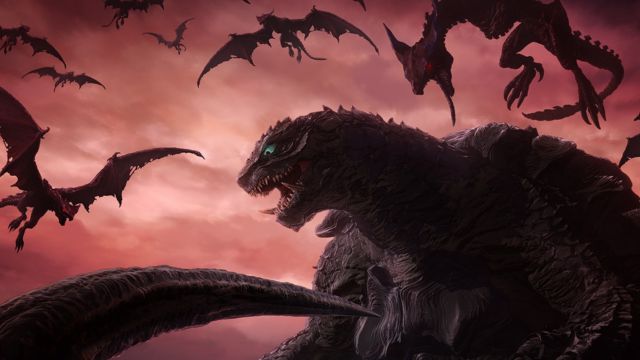 Additionally, Netflix even provides the option to play mobile games for entertainment. Viewers can choose between two subscription plans – 
The standard plan at $9.99 per month, allowing ad-free streaming on two devices simultaneously, or the premium plan at $14.99 per month, enabling ad-free streaming on up to six devices at once.  Don't forget to clear your schedule for the release date – it's time to be swept away by this thrilling series of "Gamera Rebirth" on Netflix.
Conclusion
In conclusion, the release of Gamera Rebirth anime on Netflix this September is a momentous occasion for fans of kaiju and anime fans. With its action-packed battles, captivating visuals, and a theme song that sets the perfect tone, this anime promises to be an unforgettable experience.
The anticipation has been building, and now, fans can finally look forward to witnessing the legendary kaiju, Gamera, in all its glory. Mark your calendars, get your popcorn ready, and join in on the excitement as Gamera Rebirth takes centre stage exclusively on Netflix. 
Stay tuned with us for more exciting articles and updates on our website. Don't miss out on the latest buzz and captivating content—we've got you covered!