The moving anime and manga series "Kimi ni Todoke," also known as "From Me to You," has won the hearts of viewers all around the world. Written and illustrated by Karuho Shiina, this coming-of-age story follows Sawako Kuronuma, a shy and misunderstood high school girl who longs to form deep bonds with her friends.
Thanks to its endearing characters, moving story, and themes of love, friendship, and self-discovery, "Kimi ni Todoke" has grown to be a beloved series that appeals to viewers of all ages.
The Kimi ni Todoke: From Me to You manga, created by Karuho Shiina and illustrated by him, served as the inspiration for the anime. From 2005 until 2017, the manga was serialized in Bessatsu Margaret. It was completed after 123 chapters, which were compiled into 30 volumes. From 2007 through 2015, the Cobalt Bunko imprint published a light novel adaption by Kanae Shimokawa, who is best known for the novelization of the Nana series. The illustrations were created by Shiina. Kimi ni Todoke: From Me to You – Soulmate, a spin-off narrative that takes place after the original manga's events, was also serialized in Bessatsu Margaret from 2018 to 2022 and compiled into three volumes.
Expected Release Date of The Kimi Ni Todoke
The third season of Kimi ni Todoke: From Me to You will be made available globally in 2024, according to a statement from Netflix. Fans may expect it to be released somewhere in the second half of the year, though the precise date has not yet been announced. The Netflix Anime account on X (previously Twitter) posted this amazing update. You can be sure that devoted viewers will only be able to stream this engaging show on Netflix.
Netflix A new promotional poster for the third season of Kimi ni Todoke: From Me to You features the show's two leads, Sawako "Sadako" Kuronuma and Shota Kazehaya.
Kimi Ni Todoke's Story
The story of Sawako Kuronuma, a humble and misunderstood high school student, is told in "Kimi ni Todoke." Because of her resemblance to the figure from "The Ring," Sawako is commonly misidentified as a haunting apparition. Sawako has a friendly disposition, but she struggles to make friends and is shunned by her peers.
Everything changes for Sawako when the noisy and popular student in her class, Shota Kazehaya, shows interest in her. The more they interact, the more Sawako's life starts to change. With Kazehaya's help, she gradually learns to get over her social anxieties and shed the notions that have plagued her.
"Kimi ni Todoke" also examines the beautiful and passionate romance between Sawako and Kazehaya against the backdrop of friendship. Slowly but surely, their connection grows, experiencing sincere moments of openness, sweetness, and development. The show emphasizes how crucial communication, trust, and comprehension are to laying a solid foundation for love.
Click Here for More Articles
Cast of Kimi Ni Todoke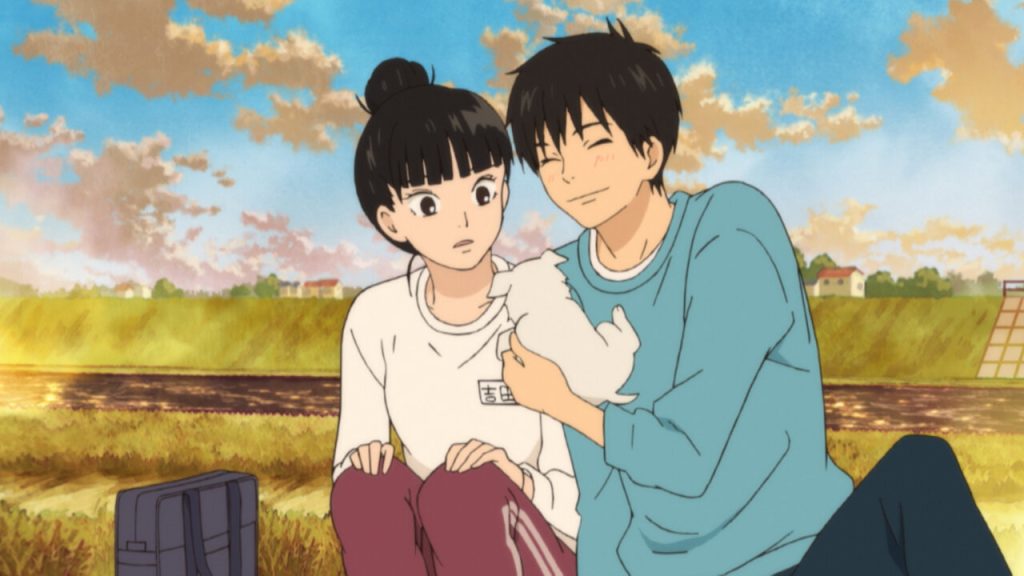 The Best Way to Watch Kimi Ni Todoke Seasons
All it takes to watch Kimi ni Todoke Season 3 online is to sign up for a Netflix account. A typical Netflix subscription with advertising costs $6.99 per month, while a typical Netflix subscription without ads costs $15.49 per month. A premium Netflix membership with no commercials costs $19.99 per month.
Conclusion
The pleasant and approachable series "Kimi ni Todoke" nicely illustrates the path to self-discovery, friendship, and love. With its endearing characters, moving story, and study of topics like perception, miscommunication, and personal development, the series has won the hearts of viewers all around the world. Regardless of your interests—romance, coming-of-age tales, or simply a beautiful and uplifting anime or manga experience—"Kimi ni Todoke" is a must-read or watch because it will make you feel good long after the story has ended.