Be ready for the return of the intense Japanese talk survival competition, headlined by the dynamic comedic duo Chidori and overseen by the guidance of producer Nobuyuki Sakuma. This unique concept propels comedians into heated talk battles akin to a gripping drama, reminiscent of the excitement in Squid Game.
The challenge is clear: comedians must excel in these discussions to progress to the next stage. Unscripted moments define their fate, as failing to deliver comedic punchline results in elimination from the show. The ultimate question remains: which comedian will craft the most uproarious tale and emerge as the triumphant last one standing in this captivating comedic showdown?
Within this article, we offer an all-encompassing insight into the upcoming release of 'Last One Standing Season 2.' From the eagerly awaited debut date to the diverse avenues through which you can access it, we provide a comprehensive guide right here at Bigflix.
Stay in the loop, well-versed with all the essential information about this thrilling season, and ensure you're prepared to dive into the experience as soon as it arrives. Don't let the opportunity slip by – keep yourself updated and ready for the excitement that 'Last Standing Season 2' promises to deliver.
What Is the Release Date of Last One Standing Season 2?
Get ready for the much-awaited return of "Last One Standing" with its thrilling Season 2. This Japanese show is set to hit Netflix on October 10, promising another round of excitement and entertainment.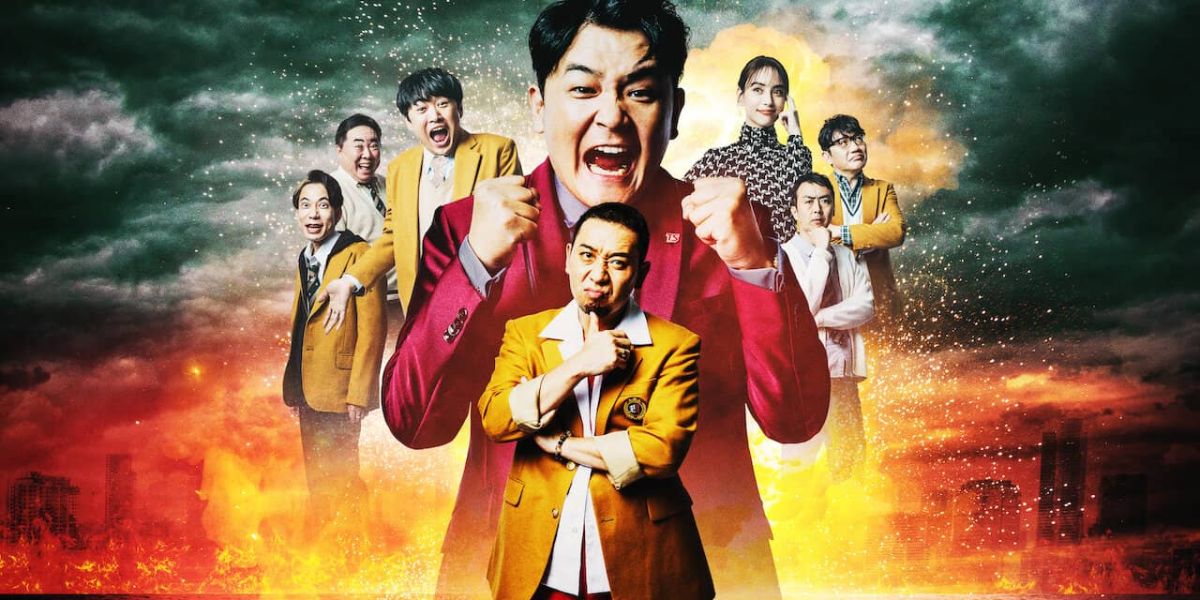 It's time to mark your calendars and prepare for the upcoming release date, as fans eagerly await to delve into the engaging challenges and captivating moments that "Last One Standing" Season 2 has in store.
Who Is Starring In Last One Standing Season 2?
As of now, an official cast list for "Last One Standing" Season 2 has yet to be released. The anticipation builds as viewers await news of the cast members who will be taking part in this exciting season.
Stay tuned and keep a lookout for updates regarding the cast, as this announcement is sure to pique the interest of fans eager to discover the personalities who will contribute to the show's dynamic and engaging challenges.
What Is the Storyline of Last One Standing Season 2?
Get ready for an exhilarating showdown as comedians step into talk battles, reminiscent of the intensity seen in dramas like Squid Game. In this unique survival challenge, their comedic prowess will determine their progression to the next stage. Unscripted moments hold the key – if their jokes fail to land, they face elimination from the competition.
The question looms: who will craft the most uproarious story and emerge as the ultimate comedian, standing tall at the end? This relentless Japanese talk survival battle returns, headlined by the influential comedic duo Chidori and produced by Nobuyuki Sakuma, promising an unforgettable clash of wit and humor.
Is there a Trailer for Last One Standing Season 2?
While an official trailer for "Last One Standing" Season 2 on Netflix has yet to be unveiled, fans have reason to celebrate as a season announcement video has been released. This teaser confirms the imminent arrival of Season 2, set to grace Netflix screens this upcoming October.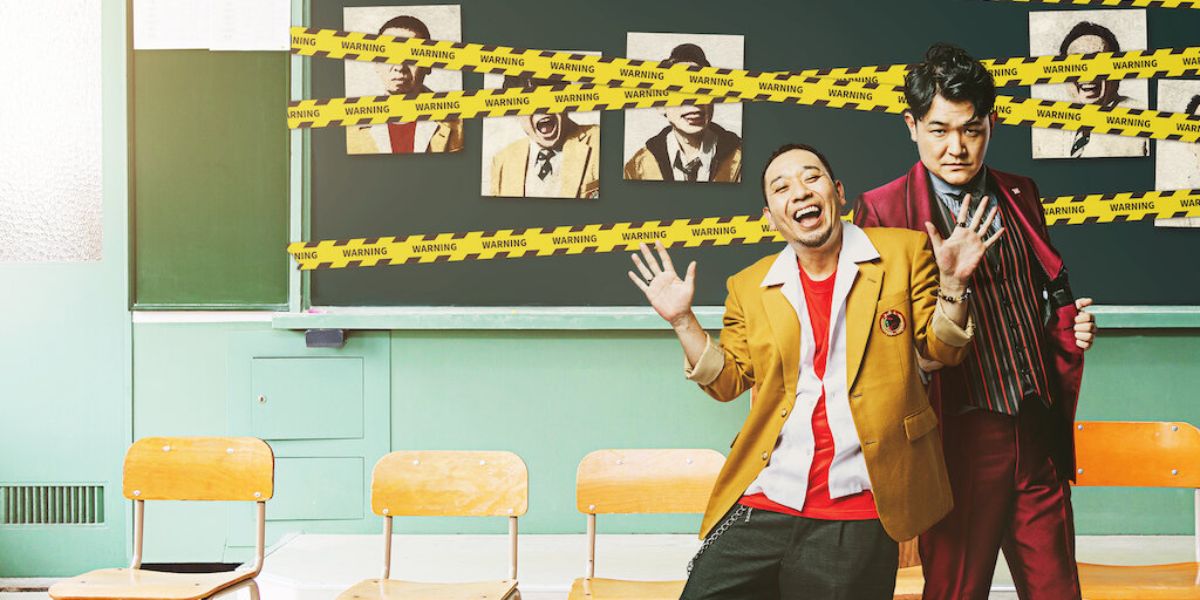 The anticipation heightens as viewers eagerly await the trailer's release, gearing up to catch a glimpse of the thrilling challenges and comedic showdowns that await in the next chapter of this engaging series. Stay tuned for the excitement that "Last One Standing" Season 2 promises to bring.
Where to Watch Last One Standing Season 2?
"Last One Standing" Season 2 will be a Netflix exclusive, offering viewers an opportunity to engage with the show's riveting content solely through the platform. To dive into the excitement and challenges of the upcoming season, an active Netflix account is a necessity.
With an account in hand, viewers can anticipate immersing themselves in the captivating world of "Last One Standing" Season 2, ensuring they don't miss out on the comedic battles and thrilling moments that await in this uniquely entertaining series.
Netflix presents a range of membership options, all of which provide access to its diverse content library without any additional charges. Your chosen package dictates the video quality and the number of screens available for simultaneous streaming.
The upcoming release of "Last One Standing Season 2" calls for your attention – make sure to set aside time to be captivated by this captivating season!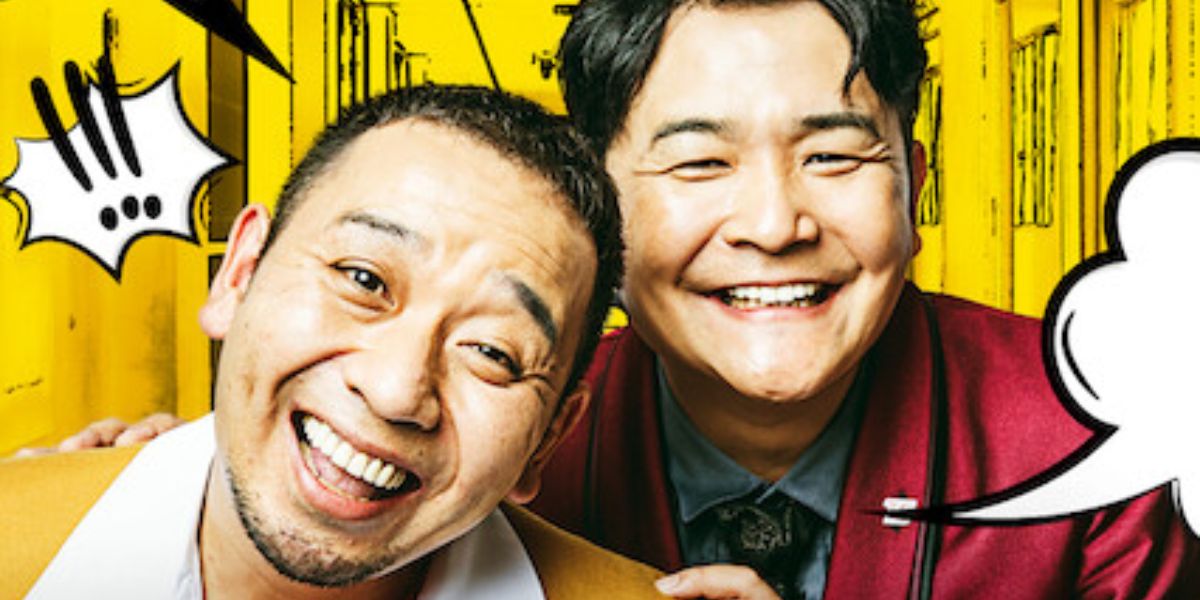 Whether you choose the standard plan priced at $9.99 per month, allowing two devices to stream simultaneously without ads, or the premium plan at $14.99 per month, offering ad-free streaming on up to six devices concurrently, Netflix's versatility caters to various preferences.
With such flexibility and a wide range of choices, Netflix ensures an immersive and enjoyable streaming experience for all, ensuring that everyone can savor the highly anticipated "Last One Standing Season 2" and a multitude of other captivating content.
Conclusion:
In conclusion, the eagerly anticipated arrival of "Last One Standing" Season 2 is set to bring a fresh wave of excitement and entertainment to Netflix screens. Building on the success of its predecessor, this Japanese show promises an engaging blend of comedic battles and intense challenges that evoke the suspense of beloved dramas like Squid Game.
While the official cast remains under wraps, the anticipation surrounding their involvement only adds to the intrigue. As fans await the release date in October, the absence of an official trailer heightens the excitement, leaving them eager to witness the unscripted moments and hilarious showdowns that define the show.
Exclusively available on Netflix, "Last One Standing" Season 2 offers an unmissable opportunity for subscribers to dive into a world of humor and competition. Mark your calendars and prepare to witness the unfolding of yet another captivating chapter in this unique and entertaining series.
Stay in the loop for a continuous stream of exciting articles and updates on our website. Don't let the latest trends and captivating content pass you by – rest assured, we've got you covered! Keep connected to our platform to ensure you're always up-to-date and engaged with the most intriguing and current happenings.