"Star Trek: Lower Decks" centers on the support team working on the USS Cerritos, one of Starfleet's lesser-valued vessels, in 2380. Ensigns Mariner, Boimler, Rutherford, and Tendi must balance their work and personal lives while frequently dealing with various sci-fi abnormalities on the ship. Captain Carol Freeman, Commander Jack Ransom, Lieutenant Shaxs, and Doctor T'Ana make up the ship's bridge staff. After "Star Trek: The Animated Series," which ran from 1973 to 1974, this is the second animated spin-off in the franchise, although it has a distinctly more mature tone and sense of humor.
Lower Decks Season Four Release Date Unveiled
Star Trek: Lower Decks Season 4 is scheduled to premiere on the streaming service later this summer, and Paramount+ has recently revealed that we'll be onboard the USS Cerritos for a brand-new mission! The adult animated Star Trek series Lower Decks centers on a group of ensigns performing some of Starfleet's most tedious tasks aboard a less well-known California-class starship. Before its third season, which launched on Paramount+ last summer, the popular comedy series received a fourth season renewal. Season 3's fun surprises, which will be available this spring on Blu-ray, DVD, and Digital, include cameos, Easter eggs, plot turns, and more!
On September 7 on Paramount+, the first two episodes of Season 4 of Star Trek: Lower Decks will air.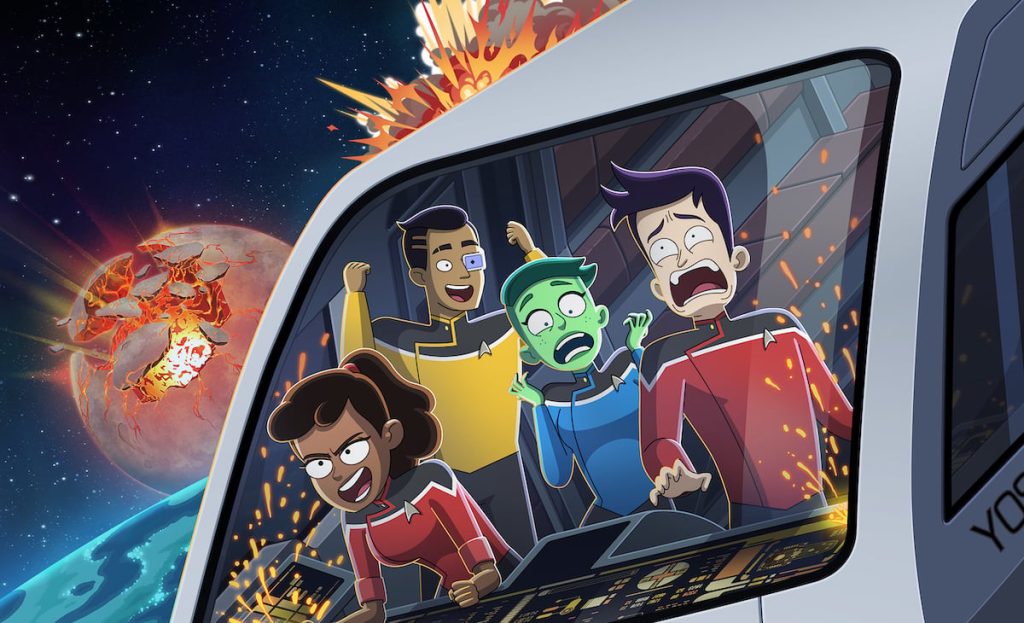 Recap of Season Three of Star Trek: Lower Decks
The USS Cerritos and its crew face their greatest peril to date in the Season 3 conclusion of Star Trek: Lower Decks, which breaks from the show's normal adult comedy to eventually unveil a cunning adversary who has been controlling the crew. This audacious breach occurs at a time when Beckett Mariner has left Starfleet due to allegations of wrongdoing with a purportedly reliable source, and the Cerritos' reputation has been publicly shamed. The Cerritos is engaged in a greater conflict to save Starfleet from itself as it defends the survivability of California-class starships.
Captain Carol Freeman, the Cerritos' commanding officer, is being seriously questioned by Starfleet Command while her starship is being repaired in light of the tragic news report about it narrowly escaping being destroyed by the Breen. When the admirals decide to replace the California-class sector of the fleet with the recently launched and automated Texas-class in light of recent events, Freeman is astonished. The subordinate officers hear about this change from a third party, despite Freeman's best efforts to conceal it while she makes her case for the Cerritos' continued significance.
Season Four Lower Decks Cast
The fourth season of Star Trek Lower Decks will feature both guest stars and returning voice actors from the USS Cerritos from previous seasons, including Tawny Newsome and Jack Quaid.
Tawny Newsome and Jack Quaid, along with all of their friends, foes, and new acquaintances, will once again take center stage in this.
Cast members of Star Trek Lower Decks season 4 include: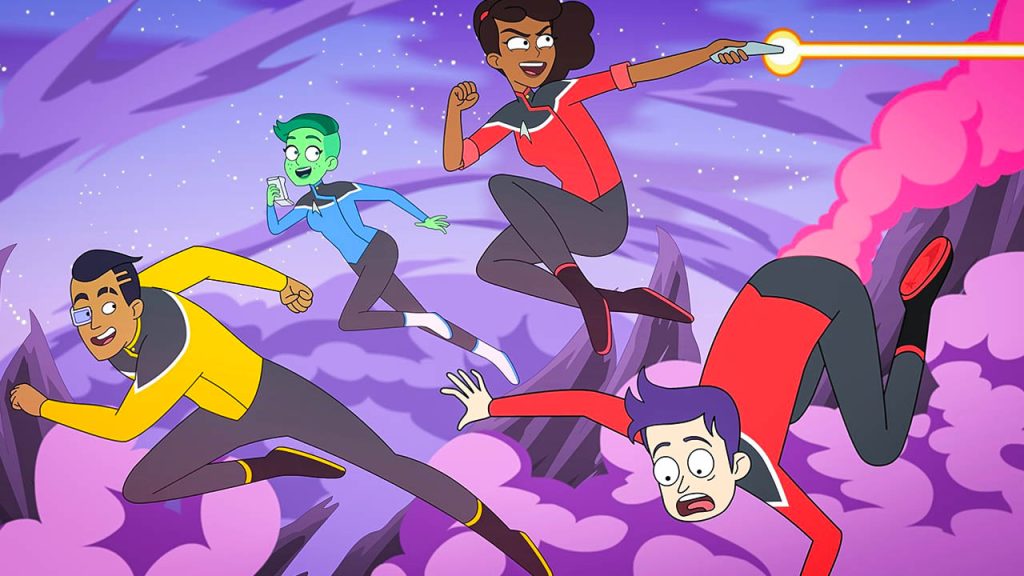 The Plot of Lower Decks Season Four and Their Unexcepted Adventure
In season four of Star Trek Lower Decks, an unidentified entity is destroying starships and endangering intergalactic harmony, according to McMahan.Fortunately," continued McMahan, "the crew of the USS Cerritos isn't significant enough for things like that! Instead, Ensigns Mariner, Boimler, Tendi, Rutherford, and provisional Ensign T'Lyn are performing their Starfleet duties while dodging evil computers and being trapped in a few caves…all the while coming across both familiar and unfamiliar creatures.
That sounds very similar to previous seasons, with the exciting addition of a brand-new crew member in T'Lyn. Fans will undoubtedly be curious to learn more about the destructive "unknown force." Whether they like it or not, Boimler, Mariner, Rutherford, and Tendi will undoubtedly wind up participating in it.
The USS Cerritos crew is depicted paying tribute to The Voyage Home on the poster for the upcoming season. Though it probably doesn't imply anything, anticipate references to whales.
Click Here for More Articles
Trailer of Star Trek: Lower Decks Season Four
At San Diego Comic-Con 2023, the fourth season trailer for Star Trek Lower Decks debuted. The crew of the Cerritos appears to be finally earning some respect for their name.