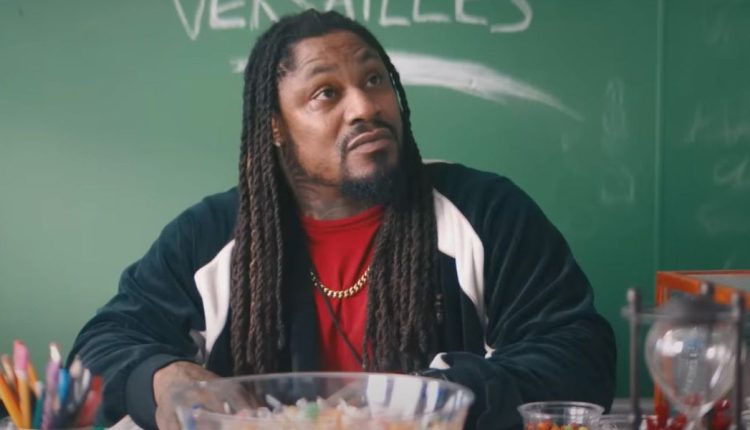 Marshawn Lynch Stands by His Sister, Showing Solidarity in Bottoms!
Former NFL player Marshawn Lynch wanted to pay tribute to his sister Marreesha Sapp-Lynch by being in the gay comedy film Bottoms. She told him that she wanted him to "learn more about the lesbian community."
The lesbian lead characters in the new comedy Bottoms are already making waves all over the world. It shows what it's like for a girl who is gay or bisexual to go to high school.
Rachel Sennott and Ayo Edebiri play the main characters, PJ and Joise. The movie follows them as they start an all-girls "fight club" at their school to compete with the many jocks who run the school.
Even though you might expect an ex-NFL player to be in the movie's supporting cast, Marshawn Lynch happily took the part because he wanted to honor his gay sister by being in the movie.
Real Reason For Marshawn Lynch to Play A Gay in Bottoms
Marshawn Lynch plays a gay high school girl who starts a fight club in a raunchy comedy. This may not look like the best job for him. Emma Seligman, who directed Bottoms, says that the NFL star could connect to the story because it happened to him.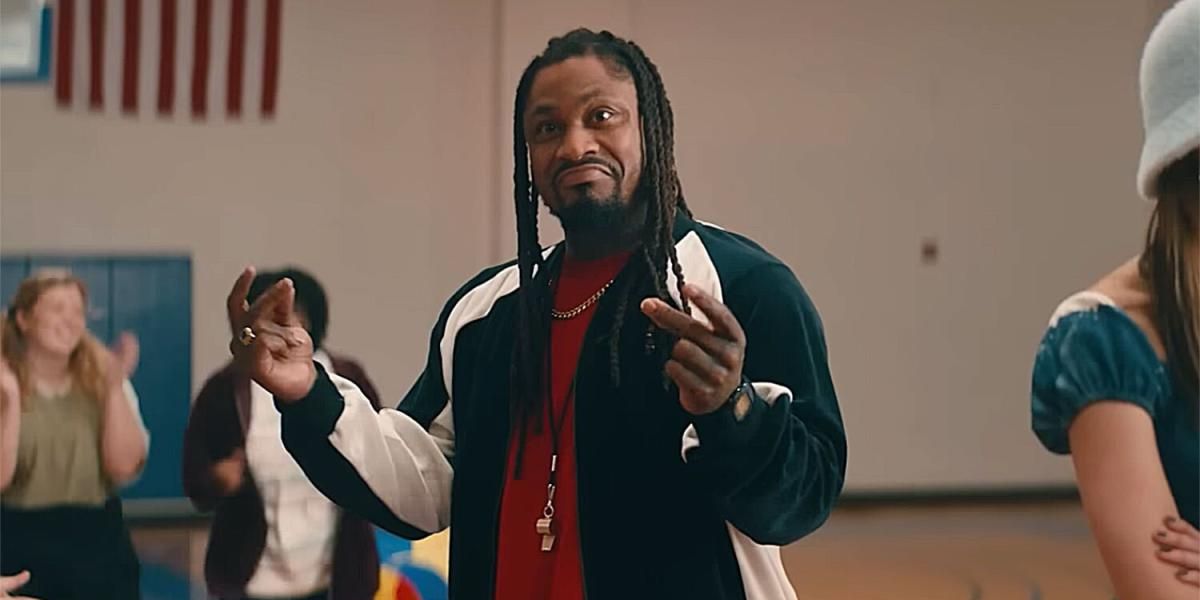 In an interview with PEOPLE, Seligman said she thought Lynch would turn down the part of Mr. G, the high school teacher who steals the show, and that she was "so shocked that he was even considering it." In the end, though, he liked the Bottom's story because it made him think of his gay sister, Marreesha Sapp-Lynch.
Seligman said, "In his own words, he said that he wasn't happy when Marreesha came out in high school and that he thought this was the universe giving him a chance to make up for his mistakes." "He made it seem like that was what interested him most about it."
Sapp-Lynch also told PEOPLE that her brother had asked her what she thought about the movie and that she was the one who had pushed him to take the job. She also said that Lynch didn't always get it when she told him she was gay in high school, but that he is now her biggest fan, is helping her plan her wedding for 2021, and will walk her down the aisle.
 BigFlix is always ready to provide you with all the news about what is going on in the entertainment industry, so don't forget to add it to your favorites.