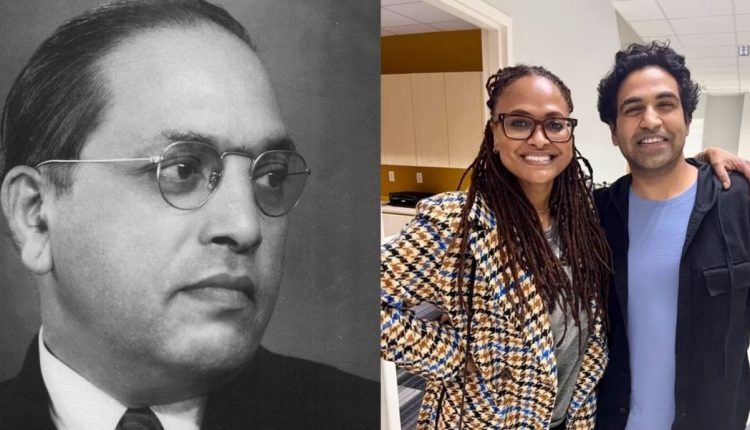 'Origin': Hollywood's Sensational Film on Race and Caste with B.R. Ambedkar!
In this article, we've got you covered with all the essential details about "Origin," a groundbreaking film that addresses themes of race and caste while featuring the esteemed figure, Dr. B.R. Ambedkar, in a Hollywood production. Join us right here at Bigflix to dive into the significance and impact of this remarkable cinematic endeavor.
Hollywood's 'Origin' Shines a Spotlight on Dr. B.R. Ambedkar
September 6 marked a historic moment for representation as Ava DuVernay achieved a groundbreaking milestone. She became the first African-American woman to present her film, "Origin," at the prestigious Venice Film Festival. This achievement alone was a significant step forward in promoting diversity and inclusion in the world of cinema.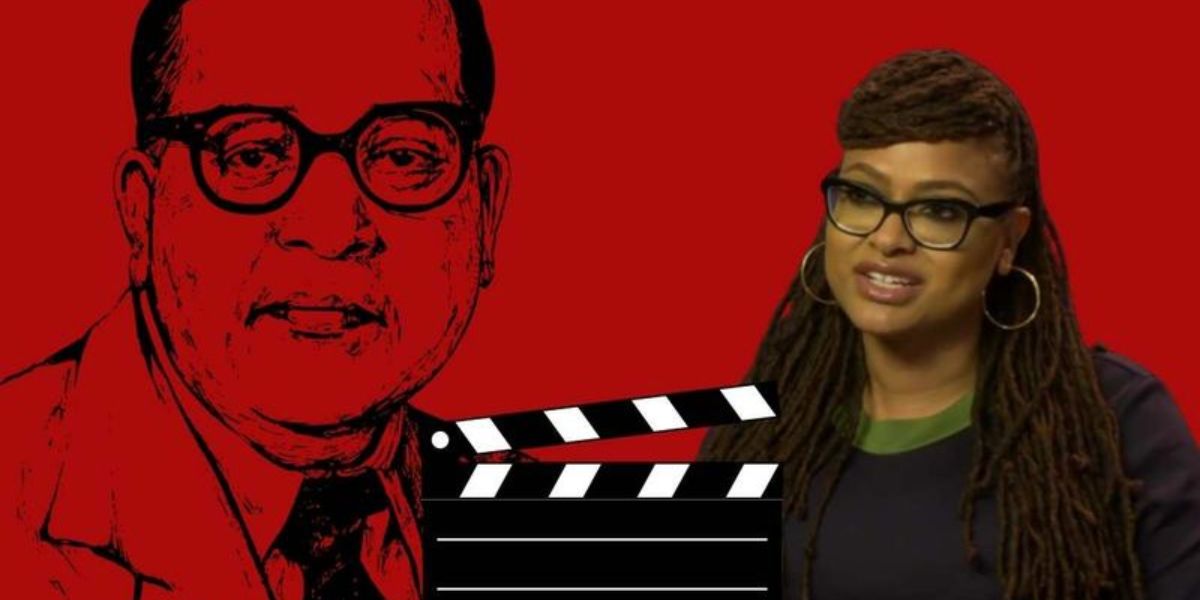 What made this occasion even more exceptional was that "Origin" was the first Hollywood movie to feature Dr. B.R. Ambedkar, one of India's revered founding fathers. This convergence of talents and cultures not only celebrated diversity but also paid homage to an iconic figure in India's history, making it a remarkable moment in the world of cinema.
Star-Studded 'Origin' Shines a Spotlight on Global Inequalities
"Origin" boasts a star-studded ensemble, including Connie Nielsen, Jon Bernthal, Vera Farmiga, Aunjanue Ellis-Taylor, and Victoria Pedretti, taking audiences on a poignant journey that spans the globe, shedding light on pervasive inequalities.
The film's impact extended beyond Venice, earning acclaim at the Toronto Film Festival on September 14, where it received a well-deserved standing ovation.
For those unfamiliar with history, Dr. B.R. Ambedkar was a towering figure who chaired the committee responsible for drafting the Indian Constitution and served as India's inaugural Law and Justice Minister. In "Origin," this influential leader is portrayed by Gaurav J. Pathania, a Professor based in the United States.
This American biographical drama, adapted from Isabel Wilkerson's book "Caste: The Origins of Our Discontents," delves into the intricate web of discrimination, exploring India's caste system, American racism, and the persecution faced by Jews in Nazi Germany through a compelling cinematic lens.
Dr. B.R. Ambedkar's Portrayal in 'Origin': An Insight
In anticipation of the film's release and during the casting process, the call for actors included a noteworthy request: 'actors from the Ambedkar community are encouraged to apply,' as reported by The Quint. This reference likely pertained to Dr. Ambedkar's caste, specifically addressing Dalits, a group also known as Scheduled Castes in India.
Dr. Ambedkar, a Dalit scholar who endured a childhood marked by poverty, is renowned for his pivotal role in the drafting of India's constitution. The film not only highlights his accomplishments but also delves into the hardships he faced during his early years, such as being compelled to sit on the classroom floor.
Ava DuVernay draws a powerful parallel between Dr. Ambedkar's experiences and those of Al Bright, an 11-year-old Black boy who, in 1951, was denied the opportunity to celebrate a Little League championship with his friends at the same pool. Al was forbidden from entering the water, a reflection of the discrimination that often prevented African-Americans from using swimming pools in many states across America.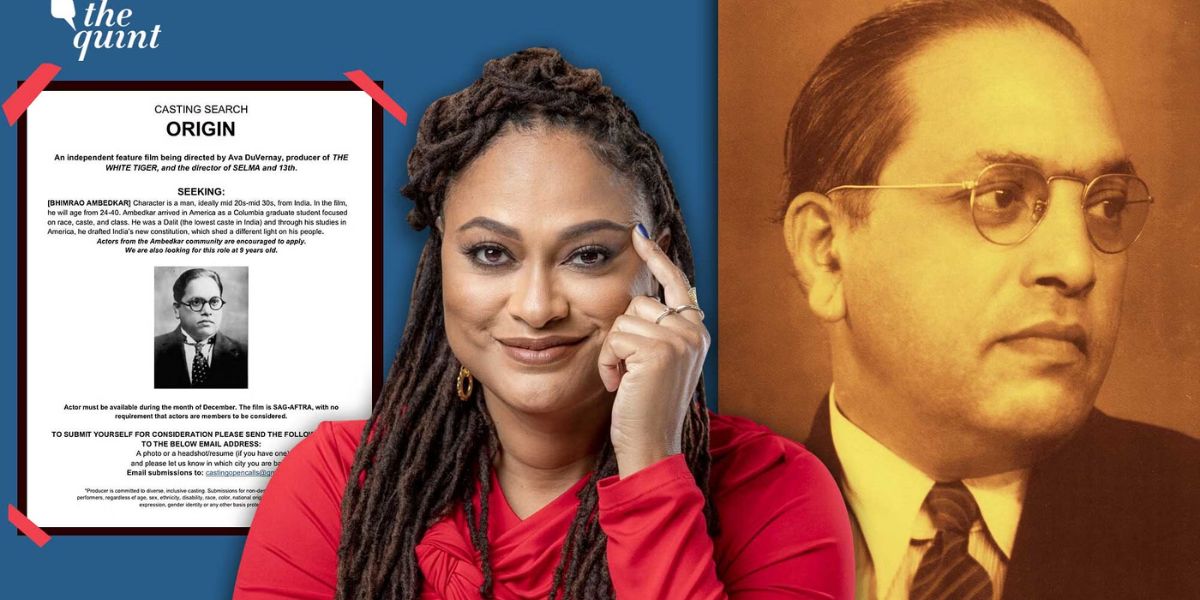 Ava's film has earned a spot on the shortlist for the Golden Lion title at the Venice Film Festival. Reflecting on this significant achievement, she expressed her hope that it opens a door that had been closed for eight decades, and she trusts that the festival will continue to promote such inclusivity in the future.
'Origin' Cast and Plot: Unpacking the Intriguing Film's Narrative
According to IMDb, "Origin" delves into the profound theme of the "unspoken system that has shaped America" and chronicles how contemporary lives are intricately defined by a hierarchy of human divisions.
The film boasts a remarkable ensemble cast, with Aunjanue Ellis in the lead role of Isabel, supported by a talented lineup that includes Jon Bernthal, Vera Farmiga, Audra McDonald, Niecy Nash-Betts, Nick Offerman, and Blair Underwood.
"Origin" delves into the author's personal tragedies, including the loss of her white husband and her mother, which deeply affect her and propel her on a journey of exploration and investigation into various forms of discrimination worldwide.
Through the character Isabel, the film offers audiences a poignant glimpse into the personal struggles faced by Black women. Despite facing resistance to her beliefs, Isabel internalizes her responses rather than engaging in confrontations.
Speaking about her work, Ava DuVernay previously conveyed her vision to Deadline, emphasizing that the film highlights a universal concept: "Justice, and what's right or wrong, is a global idea." She underlines the importance of these themes on a global scale and challenges the notion that justice is solely defined by superheroes and capes, emphasizing its relevance in the real world.
Stay connected with us for a world of exciting articles and updates on our website. Don't let the latest buzz and captivating content slip through your fingers—we've got it all right here, just for you!