Exciting news for fans of Norse mythology and fantasy drama! Netflix's original series "Ragnarok" is gearing up for its highly anticipated third and final season. As we eagerly await the return of this modern-day reincarnation of Thor, the cast, plot, and release date are among the many details that have fans buzzing with anticipation.
Prepare for more thrilling tales of Norse mythology as "Ragnarok" Season 3 promises to deliver an epic conclusion to this captivating series. Stay tuned with us in this article for all the thrilling updates as we journey into the fantastical world of "Ragnarok" once more!
What Is the Ragnarok Season 3 Release Date?
Fans of "Ragnarok" have patiently waited for Season 3 after the first two seasons released in 2020 and 2021. The long-awaited announcement finally arrived, confirming that Season 3 will premiere on August 24, 2023.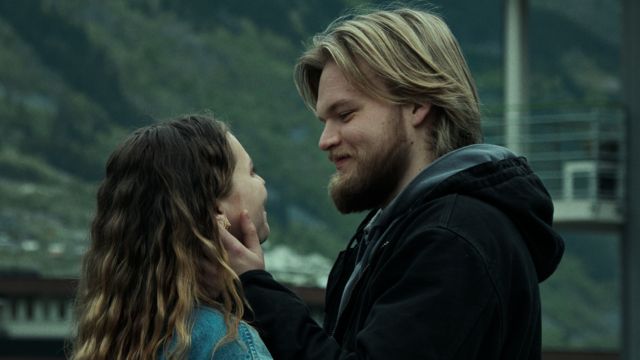 With production wrapping up in August 2022, the team had plenty of time for post-production to bring this thrilling series back for its final installment. Mark your calendars and prepare for more epic tales of Norse mythology as "Ragnarok" returns to Netflix!
Who Is in the Cast of Ragnarok Season 3?
Ragnarok fans, get ready to revel in excitement! The anticipation for Ragnarok Season 3 is building up, and to add to the thrill, the cast members list has been revealed. With the return of familiar faces and the introduction of new characters, we can expect a fantastic cast to bring the Norse mythology world to life once again.
In April 2022, the official Ragnarok Instagram account announced the start of production for the third and final season with a photo of the Season 3 cast. Here's the full list of confirmed main cast members for Ragnarok Season 3:
What Is the Plot of Ragnarok Season 3?
The stage is set for an epic clash in Ragnarok Season 3! As the plot thickens, viewers can expect a climactic battle of the gods that has been tantalizingly teased. Season 2 left us with a complex web of alliances and betrayals, as Laurits, embodying a modern version of Loki, delved into darker deeds. Meanwhile, Saxa's allegiance shifted in favour of supporting Magne over the Jutul family.
In the thrilling season finale, Laurits unleashed the formidable creature Jörmungandr, with the power to slay Thor. Now, Magne must confront not only the malevolent Jutul family and a vengeful Laurits but also this dangerous new threat all at once in the upcoming season.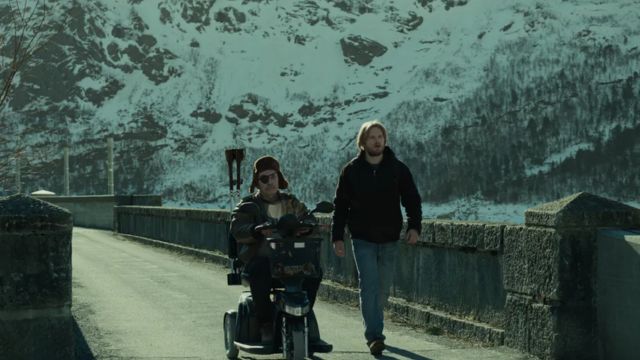 Thankfully, Magne won't be facing this turmoil alone. He will find support from other gods introduced in season 2, and there's even the possibility of more divine reinforcements, drawing inspiration from the vast tapestry of Norse mythology.
Brace yourselves for an electrifying clash of gods and mortals as Ragnarok Season 3 takes us on an unforgettable journey through the realms of power, destiny, and sacrifice.
Where to Watch Ragnarok Season 3?
To watch Ragnarok Season 3, viewers can easily sign up for a Netflix account, granting them access to a diverse range of content from various genres and languages. Whether it's movies or television shows, Netflix offers a vast library produced by different companies.
Additionally, Netflix even provides the option to play mobile games 
for entertainment. Viewers can choose between two subscription plans – 
The standard plan at $9.99 per month, allowing ad-free streaming on two devices simultaneously, or the premium plan at $14.99 per month, enabling ad-free streaming on up to six devices at once.
With such flexibility and a multitude of choices, Netflix ensures an enjoyable streaming experience for all viewers, including the highly anticipated "Ragnarok" Season 3!
Is There Any Trailer for Ragnarok Season 3?
With "Ragnarok" Season 3 set to return in August, fans are eagerly anticipating the trailer, although Netflix has not released it yet. Typically, Netflix shares trailers for shows within a month of their return.
However, there's good news as the first clip of Season 3 has been unveiled, and Netflix has treated fans to a handful of new photos from the upcoming season. 
These photos offer a thrilling first look at the final episodes, adding to the excitement for the epic conclusion of "Ragnarok"! Stay tuned for more updates and sneak peeks as we approach the premiere date.
How Many Episodes of Ragnarok Season 3 will there be?
Ragnarok fans, get ready for the epic conclusion! The highly anticipated season 3 is set to consist of six action-packed episodes, mirroring the format of its predecessors. However, amidst the excitement, a bittersweet realization dawns – this will be the final journey for our beloved characters.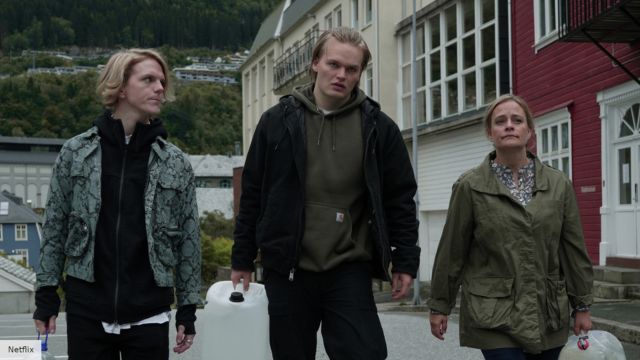 As the last chapter unfolds, we can expect thrilling twists and turns, battles of mythical proportions, and a fitting end to this captivating Norse mythology-inspired series. Prepare to embark on a memorable farewell adventure as Ragnarok reaches its climactic conclusion.
Conclusion
In conclusion, the highly anticipated "Ragnarok" Season 3 promises to be an exhilarating and climactic conclusion to the Netflix Norse tale. As we eagerly await the August premiere, Netflix has yet to release the official trailer, adding to the suspense and excitement among fans. 
However, the first clip and new photos offer an intriguing glimpse into the final episodes, setting the stage for an epic showdown between the reincarnated gods. With the Jutuls' destructive presence, Laurits' alliance with evil forces, and new threats on the horizon, our protagonists face immense challenges.
Brace yourself for a dangerous and action-packed journey as "Ragnarok" Season 3 prepares to deliver an unforgettable conclusion to this modern-day interpretation of Norse mythology.
Stay in the loop and never miss a beat! Stay tuned with us for more exciting articles and updates on our website. Don't miss out on the latest buzz and captivating content—we've got you covered!