Bayard Rustin, an African Civil Rights hero, was a good example of intersectionality before the word was even made up. He spoke up for gay rights, equality, nonviolence, and socialism. But the 1963 March on Washington for Jobs and Freedom may have been Rustin's most important work.
Here is where Martin Luther King Jr. gave his "I Have a Dream" speech. Martin Luther King Jr. and Rustin worked on it a lot together. Netflix is making a movie about the trip that led up to the historic march with the help of the Obamas' production business, Higher Ground Productions.
Here's everything we know about Rustin, including the story, the stars, and when you can watch it.
What is the Rustin Release Date?
Rustin will be shown in a few places on November 3, 2023. It will be on Netflix on November 17, 2023. When the movie comes out, it will be up for awards in 2023 and 2024. You'll need a Netflix account to watch the movie since it was made by Netflix. As the release date gets closer, we'll know more about whether the movie will be shown in UK theaters and when it might be on Netflix in the UK.
What is the Storyline of Rustin?
The official description of the movie doesn't say much about it, except that it will be about the problems Rustin had that led to the 1963 March on Washington.
Still, it's likely that the movie will talk about how he almost didn't get the job. Before the march, some of Rustin's fellow leaders didn't like the fact that he was gay. Most of them were afraid that it would hurt people and take attention away from their causes.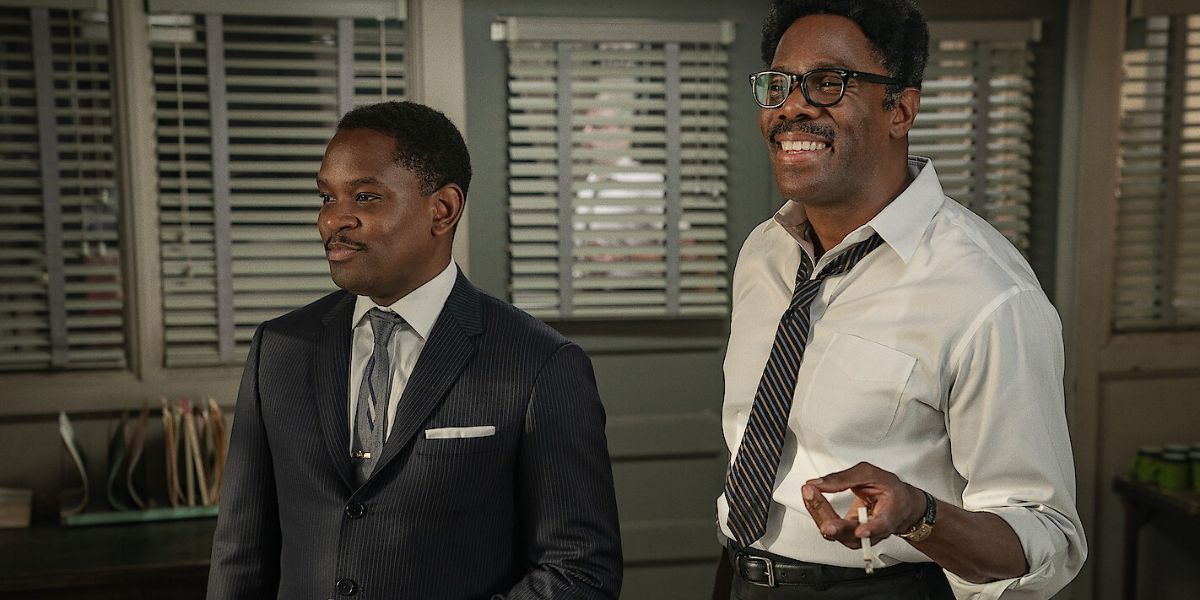 In 1953, Rustin was found guilty of "public indecency" for having sex with two men in a parked car. This didn't help him in court. After the well-known labor leader A. Philip Randolph said that Rustin should plan the march, it was decided that only he could figure out how to get more than a quarter of a million people to come.
For the March on Washington to be a big success, Rustin had to work from the bottom up. There had been many marches from the South… Eleanor Holmes Norton, a lawyer, and delegate, said, "It was unheard of to ask people from all over the country to come to Washington, which is the capital of the United States."
She was in law school at the time. She helped with the march because she wanted to, and Rustin was one of the people she worked with.
After being picked to lead the march, the next test was when Sen. Strom Thurmond, who had been against the Civil Rights movement for a long time, spoke out against it on the floor of Congress. During his speech, Thurmond made fun of Rustin's sexuality, called him a "war dodger," and read from old FBI papers that said he was a communist.
But in the end, the march was successful, and Rustin stepped up to the microphone to read out loud what their cause wanted. This list was given to John F. Kennedy when he was president.
Who Will be Starring in Rustin?
Glynn Turman is A, and Chris Rock is Roy Wilkins. Philip Randolph, Aml Ameen is Martin Luther King Jr., Gus Halper is Dr. Anna Hedgeman, Da'Vine Joy Randolph, Johnny Ramey, Michael Potts, Lilli Kay, Jordan-Amanda Hall, Jakeem Powell, Grantham Coleman, Jamilah Rosemond, Jules Latimer, Maxwell Whittington-Cooper, and Frank Hart.
Domingo is the one who plays Colman Bayard Rustin. Domingo is just as happy on stage as he is in front of the camera, and he is just as good behind the camera as he is when he is writing a story.
In the past few years, he has worked on many different projects, including The Color Purple, Candyman, Fear the Walking Dead, Zola, and Ma Rainey's Black Bottom. He played the part of Unicron in the new Transformers movie, Rise of the Beasts.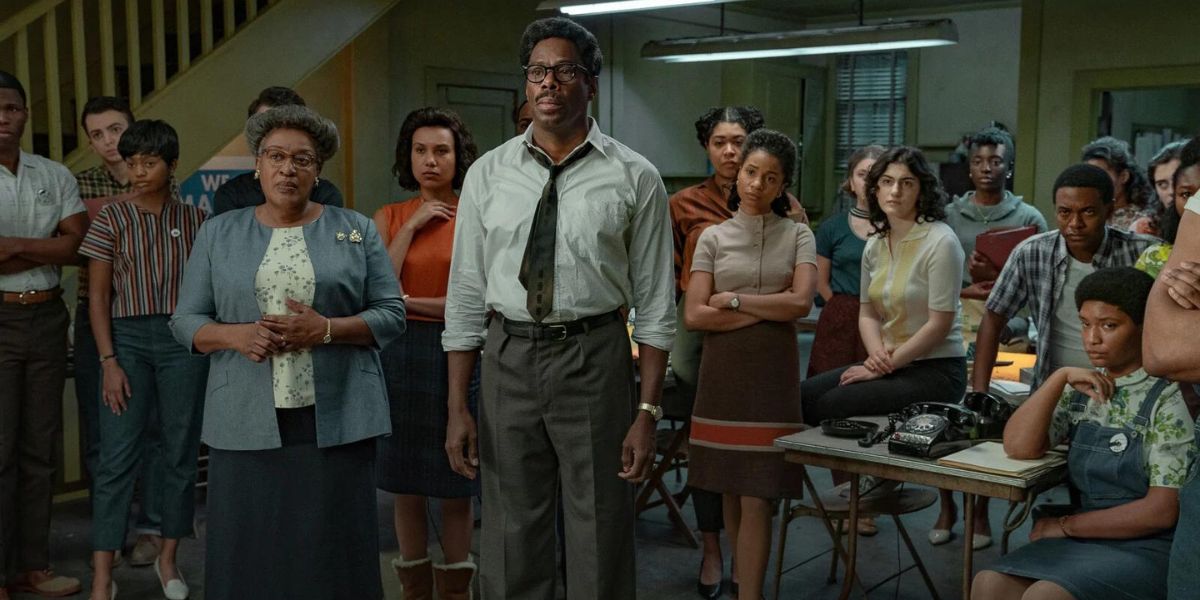 The idea for the movie didn't start there. Wolfe is taking care of Rustin. Angels in America, which he directed, won him his first Tony Award. Bruce Cohen, who won an Oscar, and Tonia Davis, who worked on the film Higher Ground, are the directors. Barack and Michelle Obama, Mark R. Wright, Alex G. Scott, David Permut, Daniel Sladek, and Chris Taaffe oversee the show.
Who is Involved in the Direction of Rustin?
People said in February 2021 that George C. Wolfe would turn Dustin Lance Black and Julian Breece's book about Bayard Rustin's life into a movie. In October 2021, Colman Domingo was picked to play Rustin. Chris Rock, Glynn Turman, and Audra McDonald also joined the group.
Later that month, Aml Ameen, CCH Pounder, Michael Potts, Bill Irwin, Da'Vine Joy Randolph, Gus Halper, Johnny Ramey, Carra Patterson, and Adrienne Warren joined the group.
Work started in Pittsburgh in November 2021. In December 2021, Jeffrey Wright, Grantham Coleman, Lilli Kay, Jordan-Amanda Hall, Jakeem Dante Powell, Ayana Workman, Jamilah Nadege Rosemond, Jules Latimer, Maxwell Whittington-Cooper, Frank Harts, and Kevin Mambo joined the group.
Where to Watch Rustin?
On November 3, Rustin will be in some places, and on November 17, he will be on Netflix. In 2023, it will have been 60 years since the March on Washington.
The Trailer of Rustin
Bayard Rustin spent his whole life working all over the world for freedom, human rights, and racial equality. The trailer of the movie is over here. You can watch the trailer for more information of the movie.
Conclusion
He was Martin Luther King Jr.'s close friend and assistant, and he helped plan the important March on Washington in 1963.
But because he was Black and openly gay, the civil rights movement he helped build almost totally left him out. More of this type of content you can watch at https://www.bigflix.com/. Please comment in the comment box, if you have any suggestions to improve our performance on this site.