Chuck Lorre's career has had its highs and lows. Two and a Half Men brought him success, but it was marred by behind-the-scenes controversies. He even avoided watching the show for years afterward due to the trauma. In contrast, The Big Bang Theory was a joyful experience for him, and saying goodbye was tough.
We'll delve into lesser-known details about the finale and uncover hidden messages in his other shows, showing that Lorre had a lot of fun in his journey as a creator. In this article, we've got you covered with all the details about how Chuck Lorre inserted a hidden message at the end of The Big Bang Theory finale. Find out more right here at Bigflix.
Chuck Lorre's Hidden Messages: Discovering the Secrets in Two and a Half Men and Beyond
Chuck Lorre had a unique trademark throughout his career – a quick, one-second card that often left fans wondering what it contained. These cards were too fast to read, and most viewers assumed they were just another end-of-episode disclaimer.
Lorre first introduced this Easter egg during his time on Dharma & Greg, where one card humorously read, "Thanks for videotaping Dharma & Greg and for freeze-framing on my video card."
The tradition continued in Two and a Half Men, where Lorre would insert these cards at the end of episodes. One of them playfully warned viewers, "Do not attempt to replicate what you saw in tonight's episode of Two and a Half Men."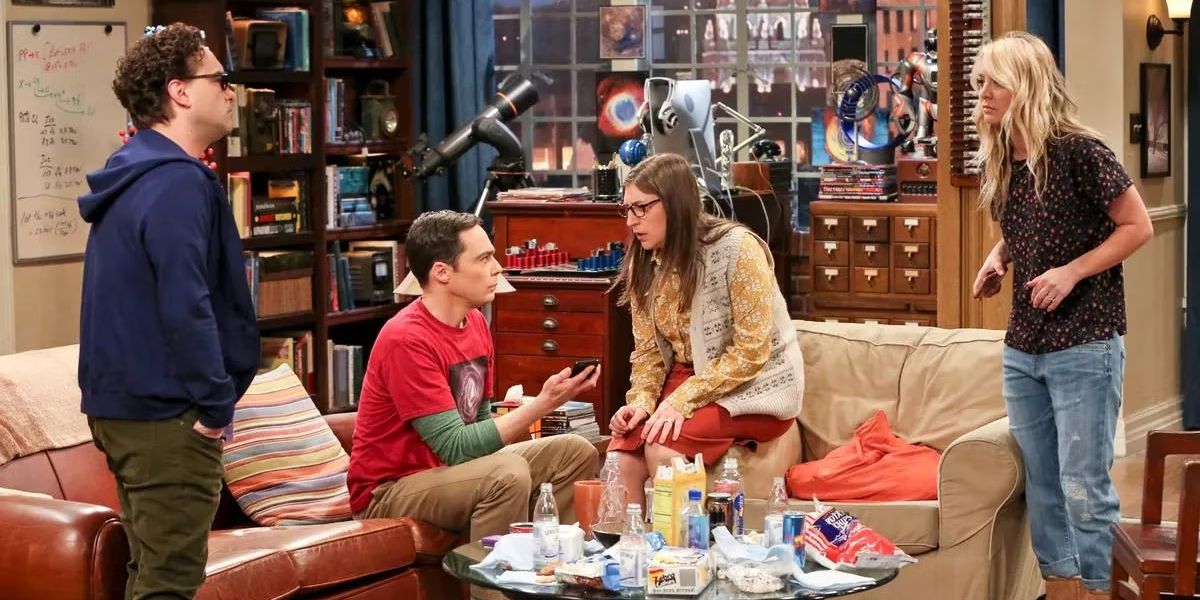 Despite the seeming lack of serious consequences and regardless of the fun that followed, this is an extremely dangerous behavior that could result in injury or death. Please keep in mind that we employ a highly-paid Hollywood professional who has years of experience with putting his life at risk.
And sadly, no, I'm not talking about our stuntman." Lorre's subtle and witty touches added an extra layer of fun to his sitcoms". In The Big Bang Theory finale, Lorre's final message was brief and heartfelt.
Chuck Lorre's Subtle Farewell: 'The End in Small Letters After The Big Bang Theory Finale Credits
Chuck Lorre added some special moments to the finale of The Big Bang Theory, enhancing the emotional episode. One standout moment was The Barenaked Ladies performing an alternative version of the show's beloved theme song.
Lorre recognized the song's significance to the series and decided to add an emotional twist to it for the finale. He expressed his appreciation, saying, "That theme song gives you such a good feeling at the beginning of every episode. It's a remarkable little piece of music. I defy anybody to listen to that song and not smile."
Chuck Lorre further explains, "I just thought maybe it would be appropriate to go back to that acoustic version, slow it down, imbue it with a melancholy mood, and take us out and that be our last piece of the finale." Alongside this touching musical moment, the finale also featured a hidden message that briefly flashed on the screen, simply writing, "The end."
Chuck Lorre's Surprising Emotions: Unexpected Depth of The Last Big Bang Theory Episode
Planning finale episodes can be challenging, often leaving fans disappointed. Chuck Lorre faced this pressure and revealed the unexpected emotional weight of ending The Big Bang Theory after 12 seasons.He shared, "I almost couldn't do it.
I didn't really think that it would be difficult, but as soon as they put that thing in my hands, I started to choke. It was loaded with significance. It was the last take of 'The Big Bang Theory.'"
For Lorre, bidding farewell to the cast and crew was equally tough, considering the smooth 12-season run behind the scenes. He noted, "For 12 years, there was no drama. It was people coming to work every day, having a good time, and looking out for each other. It was wonderful."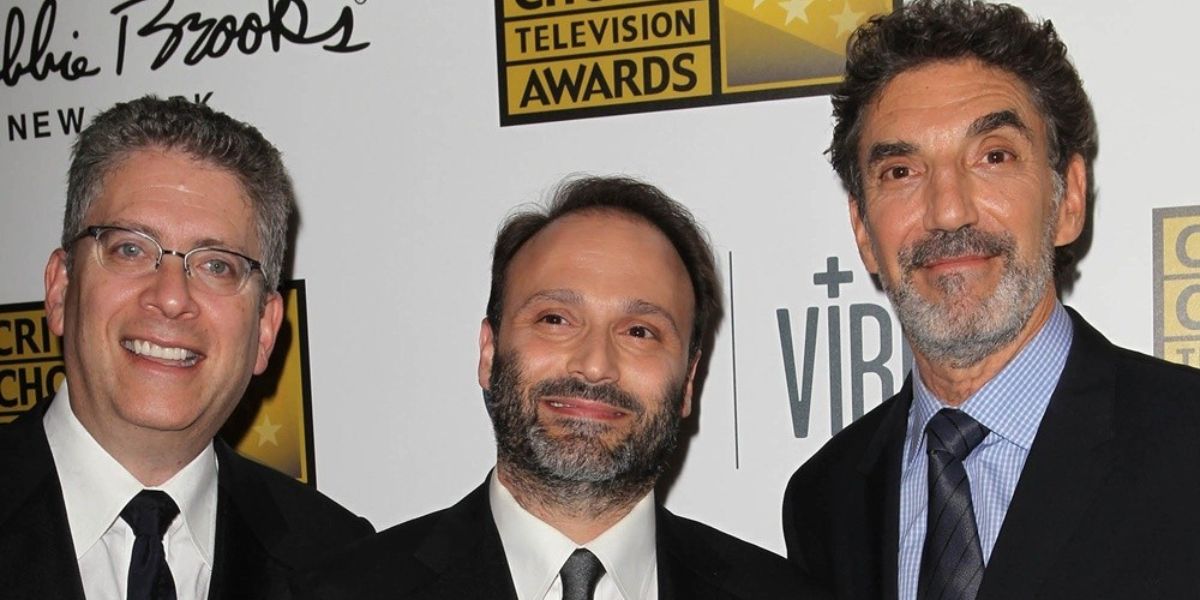 This camaraderie was a standout aspect of his time on the show, and he added, "We were lucky… It just doesn't happen very often in this business."
Lorre's close connection with the cast and crew made filming the final episode of The Big Bang Theory a poignant experience. It was likely a different sentiment compared to his final moments on Two and a Half Men, especially with the particular final scene involving 'Charlie.'
Final thoughts
Chuck Lorre's journey with The Big Bang Theory was filled with unexpected emotions and genuine camaraderie. The challenges of crafting a satisfying finale were met with the weight of bidding farewell to a beloved series and its dedicated cast and crew.
Lorre's reflections remind us of the rare and cherished moments in the entertainment industry, where harmony and gratitude prevail, leaving an indelible mark on those involved.
Stay tuned with us for more exciting articles and updates on our website. Don't miss out on the latest buzz and captivating content—we've got you covered!