In the world of Top Boy, the end is drawing near, and fans are in for an explosive final season. Whether you consider it season four of the original series or season three of the Netflix continuation, the excitement remains the same. The upcoming season promises thrilling twists and turns, leaving audiences on the tip of their seats.
As the cast prepares to bid farewell to their beloved characters, questions arise about the future of the story and the fate of the characters.
Here's all you need to know about the thrilling Top Boy season five (or Netflix season three if you prefer). Get ready for an explosive and unforgettable end to the series! After earlier rumours, the official updates on Season 5 were confirmed on March 31st, 2022. The 5th and final season is set to premiere on Netflix this September, just a year after the 4th season aired on the platform. 
Netflix has released the first teaser for the final season of Top Boy, along with an approximate release timeline. Get ready to say goodbye to Dushane and the other beloved characters as the series concludes. If you're eagerly awaiting the finale of Top Boy Season 5, mark your calendars and stay tuned with us for this thrilling conclusion!
What Is the Release Date of Top Boy Season 5?
While the exact release date for the final episodes of Season 5 hasn't been officially announced, Netflix has confirmed that it will be arriving in September this year. Although there were rumours about creative disputes causing delays, the anticipation remains high for this thrilling conclusion.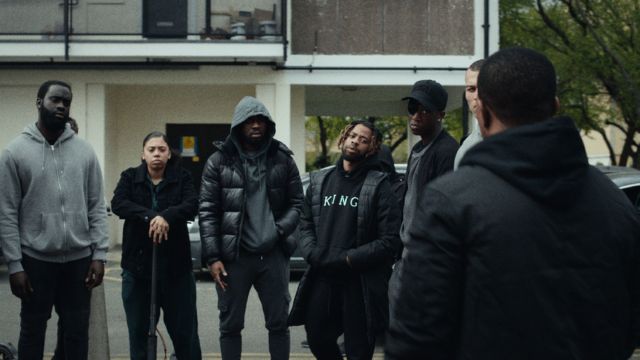 Netflix addressed the temporary production pause for Top Boy's final season, clarifying that it was to allow for creative discussions. The collaboration between Cowboy Films, Easter Partisan, and Netflix ensured the resumption of production as planned. Fans can relax knowing that the highly awaited show will still be launching in 2023 as scheduled.
Keep an eye out for updates from various sources to stay informed about the latest developments on the release date and more. Get ready for an epic and emotional finale in Top Boy Season 5!
Who Is in the cast of Top Boy Season 5?
The fifth and final season is set to feature all the major cast members from Season 4, returning to reprise their roles. Get ready to see your favorite characters back in action as the series reaches its thrilling conclusion. However, we expect to see a return for the following:
Major cast changes are expected for Top Boy Season 5, with Michael Ward, who played Jamie, possibly not returning after the shocking cliffhanger. The involvement of Jamie's brothers, Aaron and Stefan, remains uncertain. 
Additionally, Kadeem Ramsay's character, Kit, is unlikely to return after his character's demise, and Amma, Ats' mother, is unlikely to reappear after being deported in Season 4.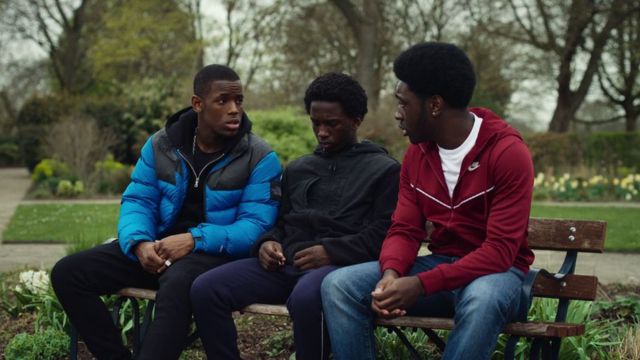 Ra'Nell Smith's absence in the Netflix continuation of Top Boy has left fans wondering about his fate. Executive producer Ashley Walters addressed the question of whether there would be a resolution or a return for the character in the final season.
Unfortunately, Walters confirmed that while Malcolm Kamulete, who portrayed Ra'Nell, was a valuable addition to the cast, the actor had other aspirations and chose to pursue different opportunities in his life.
What Is the Plot of Top Boy Season 5?
Top Boy Season 5 remains mysterious, and the latest Netflix teaser suggests a darker tone with Dushane's ominous voiceover. Fans are left in suspense as he says, "I thought I was done, but it turns out I'm just getting started."
Top Boy's upcoming season promises intense repercussions for the betrayals that occurred in the last season. Sully's actions have likely created a rift between him and Dushane, leading to potential conflicts. Dushane's mental well-being could also be a significant focus, presenting a different challenge for him. The tension between Sully and Jamie's brothers, Stef and Aaron, suggests a desire for revenge.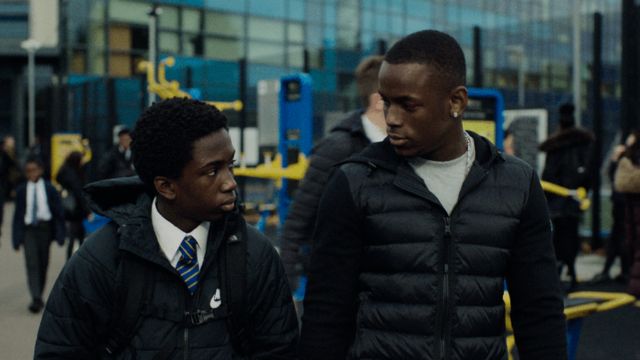 Aaron's new responsibility as the breadwinner for Stef adds another layer of complexity to the story. Season five holds the answers to these intriguing plotlines. In Top Boy season five, the repercussions of Curtis' death may continue, as his gang seeks revenge on Lauryn and Jaq. Sully's warning may not be enough to stop them from pursuing their vendetta.
Actress Lauryn Hocking, who plays Lauryn, hopes that the birth of her child and everything she fought for will bring happiness and fulfilment in the new season. The upcoming episodes are sure to explore the aftermath of Curtis' demise and its impact on the characters involved.
While the plot is yet to be revealed, we eagerly await further updates from Netflix to uncover the exciting storyline of Top Boy Season 5. Get ready for more suspense and drama in the upcoming season!
Is There Any Trailer for Top Boy Season 5?
In April 2023, the first teaser for Top Boy Season 5 was unveiled, featuring a poignant moment with Sully. Tearfully, Sully conveys, "If we are not monsters, we're food… and I can never be food." 
Click here, to watch the trailer.
This teaser offers a glimpse into the emotional and intense atmosphere that awaits in the upcoming season. Stay tuned for more updates as the excitement builds for the show's final chapter!
Where to Watch Top Boy Season 5?
Top Boy is now streaming on Netflix! Sign up for Netflix starting at just £4.99 a month. Enjoy the show on various platforms, including Sky Glass and Virgin Media Stream. Don't miss out on the gripping drama and action in Top Boy – start streaming today!
Conclusion
In summary, Top Boy Season 5 promises to be an intense and thrilling finale that will leave fans on the edge of their seats. While some major cast changes are expected, the anticipation remains high as viewers eagerly await the final clash between Dushane and his nemesis.
As the plot and character unfold, Top Boy Season 5 is set to be a rollercoaster of emotions, suspense, and action. Don't miss the epic conclusion of this beloved series as it unfolds on Netflix. Get ready for an unforgettable ride with Top Boy Season 5!
Check out our website for more drama coverage and for more articles that will keep you updated.