Are you ready for a suspenseful thriller movie? If you love horror, comedy, and the 1980s, then you might want to watch Totally Killer, the upcoming film from Prime Video and Blumhouse Television.  It is a time-traveling slasher comedy that presents the story of a girl and her family that encounters a serial killer. Here in this article, we will be sharing everything that you need to know about this hilarious and horrifying movie.
When Will the Movie Totally Killer Release?
Are you also looking for the release of this thrilling movie? Then get ready to schedule your time to immerse deeply in this amazing movie. It is going to be premiered on October 6, 2023. It will be available to stream in more than 200 countries and territories. Now let's move on to know more about it.
Who Will Be Starring in Totally Killer?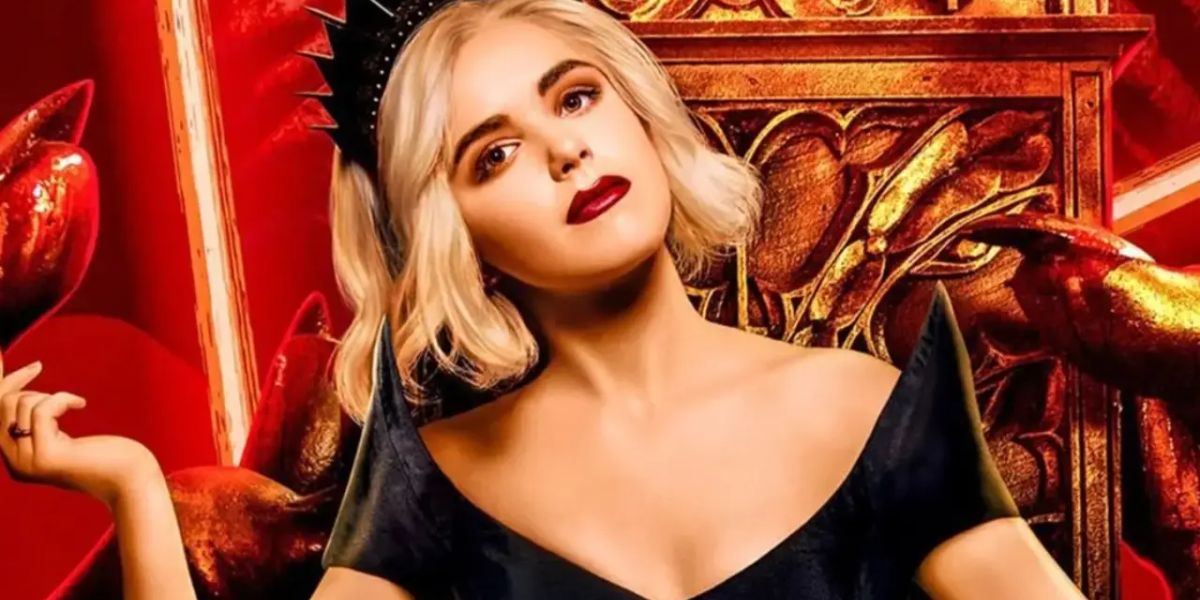 The protagonist of Totally Killer is  Kiernan Shipka, who plays Jamie, a 17-year-old girl. She travels back in time to 1987 after encountering the Sweet Sixteen Killer, a masked maniac who murdered three teens on Halloween night 35 years ago. Her prominent roles are in the movie Mad Men, Chilling Adventures of Sabrina, and The Blackcoat's Daughter.
Olivia Holt presents  Pam. She is the teenage version of Jamie's mom and she joins forces with her future daughter to stop the killer.
Julie Bowen plays the role of Pam in the present day, an overprotective mother who alerts Jamie about the Sweet Sixteen Killer. She is an Emmy-winning actress who has appeared in several shows like Modern Family, Boston Legal, and Lost.
In addition to these, Randall Park will also be featured in the film. He is a comedian and actor who has starred in Fresh Off the Boat, Always Be My Maybe, and The Interview.
You will also get to see Charlie Gillespie as teen Blake, Lochlyn Munro as adult Blake, Troy Leigh-Anne Johnson as teen Lauren, Liana Liberato as Tiffany Clark, Kelcey Mawema as Amelia, Stephi Chin-Salvo as Marisa Song, Anna Diaz as Heather Hernandez, Ella Choi as teen Kara Molnar, and Jonathan Potts as adult Chris Dubusage.
What is the Storyline of the Movie Totally Killer?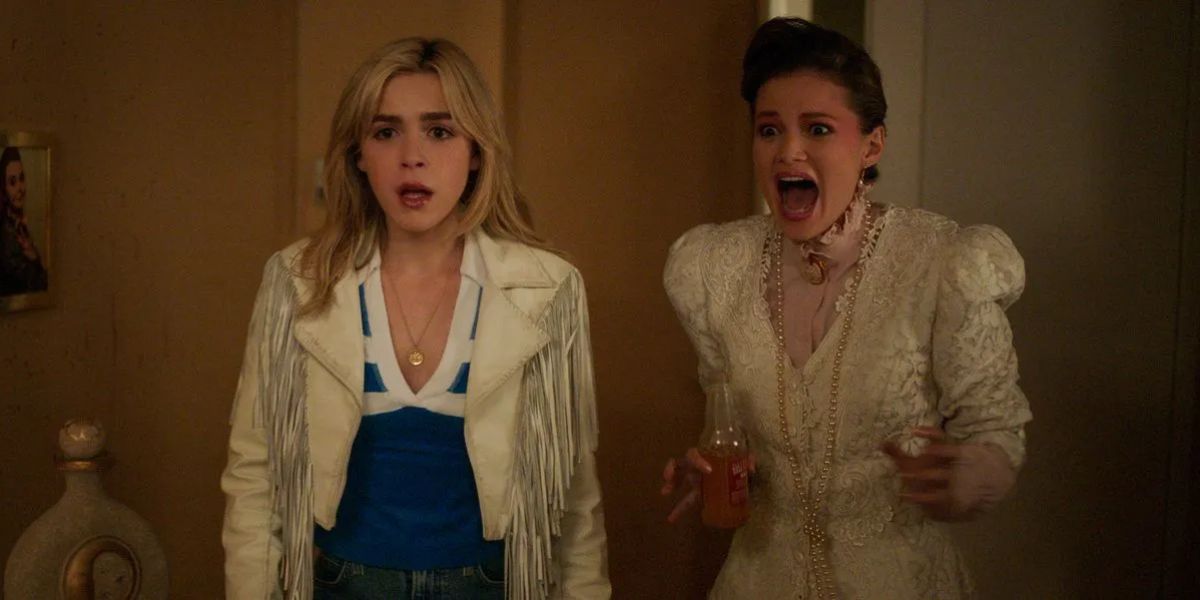 Totally Killer presents the story of Jamie, a 17-year-old girl who is fond of horror movies and hates her mom's overprotectiveness. On Halloween night in 2023, she ignores her mom's warning and goes out with her friends to watch a movie about the Sweet Sixteen Killer, a notorious serial killer who murdered three teens on Halloween night in 1987 and never got caught.
But her life turns upside down when she encounters the real Sweet Sixteen Killer, who has returned after 35 years to claim a fourth victim. However, she manages to escape from the killer but accidentally time-travels back to 1987 in the process.  There she finds herself in the year when the killings were originally done and meets her mom at a young age.
Together with her mom and her friends, they try to figure out how to send Jamie back to her time and how to stop the murderer before striking again. In this whole way, they face several hilarious and horrifying situations involving 80s fashion, music, technology, culture, and slang.
Trailer of Totally Killer
The official trailer for Totally Killer is not out yet. The trailer has not been released yet even by Prime Video or Blumhouse Television. But don't worry we will update the link to the trailer as soon as it is out. So till then keep reading the article and stay connected with us.
Where to Watch Totally Killer?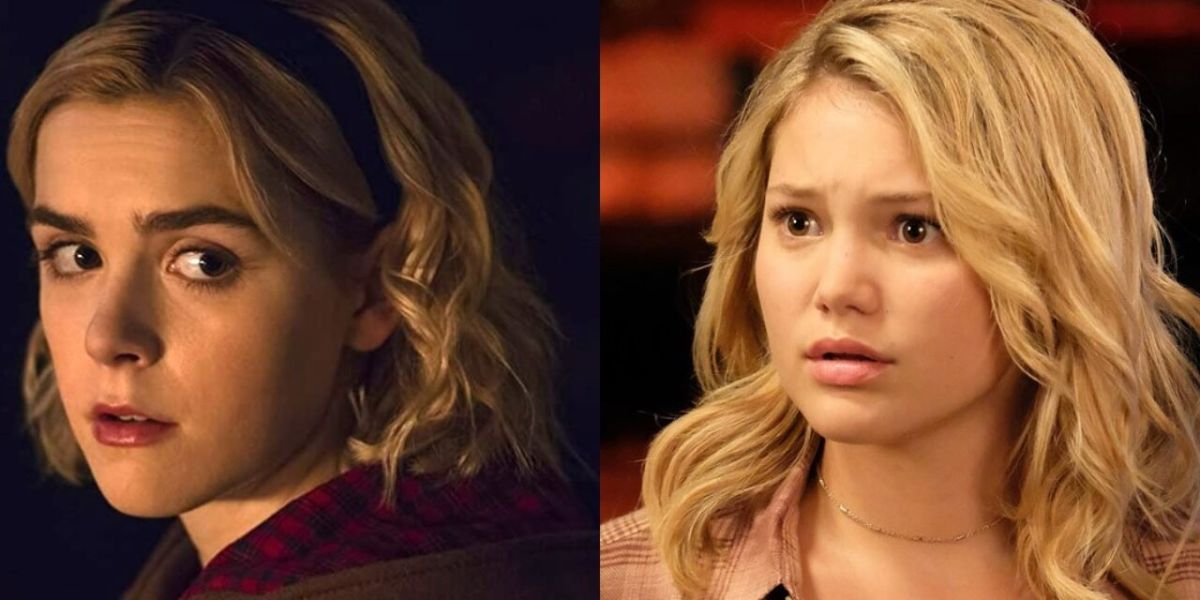 The thrilling movie, Totally Killer will be available to watch exclusively on Prime Video for subscribers in more than 200 countries. But for that, you will have to sign up for Prime Video for $8.99 per month or $79 per year in the US. It also offers a 30-day free trial for new customers. In addition to this, you can watch Prime Video on numerous devices, including smart TVs, streaming media players, mobile phones, tablets, and computers.
Who Is In The Making of Totally Killer?
The stupendous movie is directed by Nahnatchka Khan, who is well-known for her work as a writer, producer, and director of several comedy shows and films. She created and worked as an executive producer for the ABC sitcom Fresh Off the Boat, which ran for six seasons and starred Randall Park.
She also directed and produced the Netflix romantic comedy film Always Be My Maybe, which also starred Park and Ali Wong. She is currently the executive producer and showrunner of the NBC comedy series Young Rock, which is based on the life of Dwayne Johnson.
The screenplay for Totally Killer was done by David Matalon, Sasha Perl-Raver, and Jen D'Angelo. It is produced under the banners of Blumhouse Productions and Divide/conquer, which is known for producing low-budget horror films like Paranormal Activity, Insidious, The Purge, Get Out, Halloween, and The Invisible Man. Divide/Conquer is a production company that specializes in genre films like Lucky, What Keeps You Alive, Cam, and Satanic Panic.
Conclusion
It is a time-traveling horror comedy that assures of delivering laughs, scares, and nostalgia. Also, the film produced by Jason Blum for Blumhouse Television and Adam Hendricks, and Greg Gilreath for Divide/Conquer is set to be premiered on October 6, 2023. The streaming platform Amazon will enthrall you with this marvelous movie.
Also, if you loved our articles, then make sure you bookmark our website for more of such newest and latest updates and leave a comment for any issue.