The streamer has officially confirmed that Upload Season 3 will be streaming on Amazon Prime Video on Friday, October 20.
Eight episodes from the third season, which will premiere more than a year and a half after Season 2, will air two episodes per week.
Why the series Upload?
Greg Daniels, an Emmy-winning writer best known for his work on the popular television programs "The Office" and "Parks and Recreation," is the creator of the series.
There are a select few shows that always come to mind when I think of some of the funniest ones that have come out in the previous ten years or so and made me smile. One is Modern Family, another is Brooklyn Nine-Nine, but Upload is a little more recent.
You can watch the trailer for Season 3 here.
What is the cast for the Upload Season 3?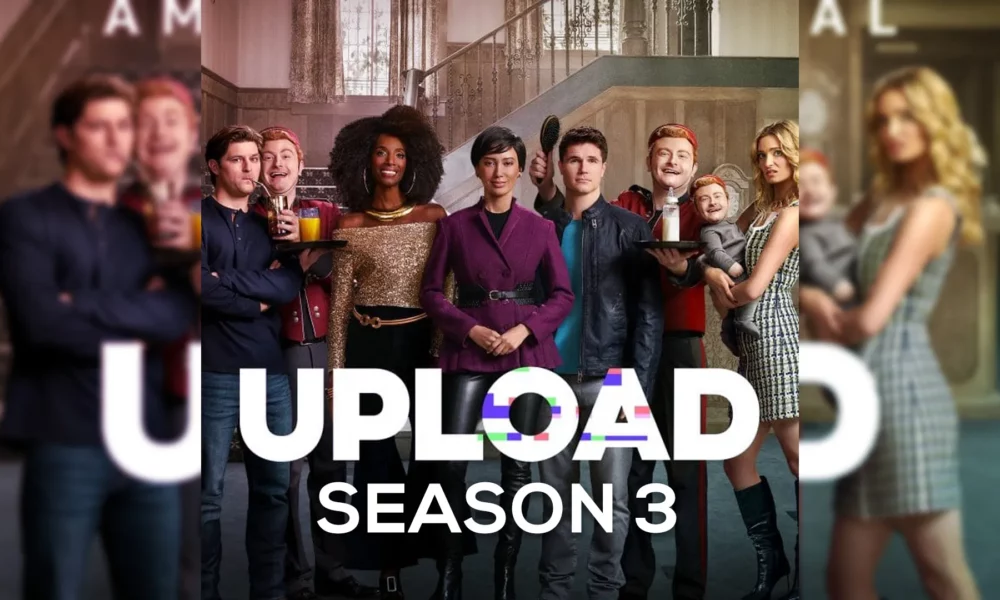 Robbie Amell is returning to the Upload season 3 cast, while Allegra Edwards and Andy Allo have also been announced.
Amell, Edwards, and Allo are certainties because we know they shot season 3 from their Instagram photos. The addition of Jeanine Mason to the cast as Karina Silva, a Horizon executive working on a new Upload product, has also been confirmed.
Although the entire cast list has not been announced, the following actors could appear in season 3.
Expected cast lineup for season 3:
Andy Allo as Nora Antony, a real-life customer service agent or "angel" employed by Horizen, the organization that manages Lakeview
Robbie Amell as Nathan Brown, a 27-year-old computer programmer who, following his demise, gets uploaded to Lakeview
Allegra Edwards as Ingrid Kannerman, Nathan's obnoxious girlfriend who pays for his upload is affluent and possessive
Zainab Johnson as Aleesha, Luke's angel, Nora's buddy and coworker
Kevin Bigley as Luke, a former army corporal who now lives in Lakeview and is acquainted with Nathan
Josh Banday as Ivan, Nora's friend and coworker
Jordan Johnson-Hinds as Jamie, Best buddy and business colleague of Nathan
Chris Williams as Dave Antony, The father of Nora has lung cancer.
Jessica Tuck as Viv, Nathan's mother
William B. Davis as David Choak, a wealthy and enigmatic citizen of Lakeview
Chloe Coleman as Nevaeh, Nathan's niece
Andy Thompson as Lionel Winters, a hacker known as "the Professor," who aids Nathan in learning the truth about his passing
What is the plot of the Upload series?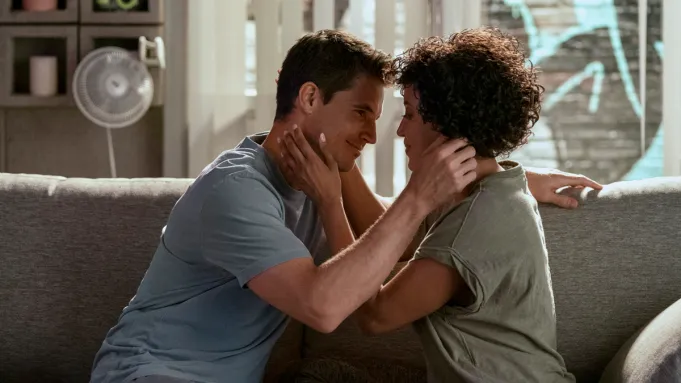 The conclusion of Upload Season 2 featured several surprises, and the plot of Upload Season 3 suggests that Nathan's (after)life will become even more challenging.
Nathan begins bleeding from the nose in his new body in the closing minutes of the season 2 finale. It is therefore completely feasible that his body may pass away at some point during season 3, but this is where things will start to get complicated for everyone.
Season Three will follow Nora and a newly downloaded Nathan as they work out their relationship while attempting to thwart the enigmatic plot that threatens to end the lives of millions of people.
But hold on! There is a second Nathan! Considering that Tinsley the intern downloads a backup copy of Nathan's awareness after she believes he has been wiped, there could be three distinct Nathans in season 3. Yes, because it won't be at all difficult to do that.
Read more:
Where can I watch the 3rd season of Upload?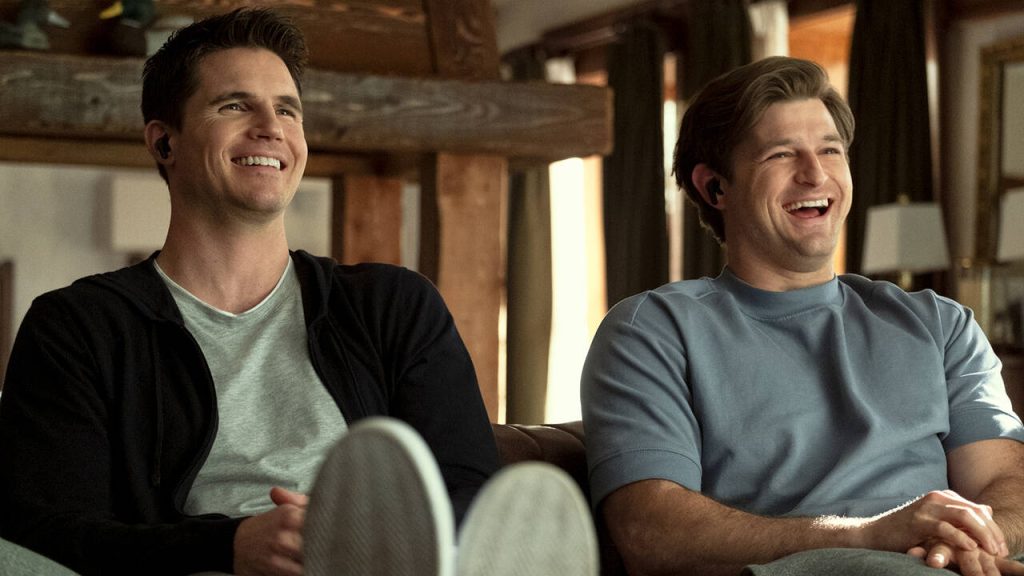 Like the first two seasons, season 3 of Upload will be accessible to stream on Amazon Prime Video.
How many episodes will there be in Season 3 of Upload?
The number of episodes for Upload Season 3 is unknown, but we anticipate there will be at least seven.
Although Season 2 only featured seven episodes compared to Season 1, we do not anticipate that Season 3 will have fewer episodes.