Vivek Agnihotri is making The Vaccine War. On September 28, you will be able to get it. Anupam Kher and Nana Patekar are two of the movie's stars. The trailer for Vivek Agnihotri's movie The Vaccine War came out on Tuesday. The important roles are played by Anupam Kher, Nana Patekar, Sapthami Gowda, and Pallavi Joshi.
People say that this movie is India's first bio-science film. It is based on real events. Doctors in India had a hard time doing their jobs during the Covid-19 pandemic. Also, since The Kashmir Files won the National Award, Vivek Agnihotri is worried that "backlash will increase."
At the beginning of the trailer, Nana Patekar is shown as the leader of a group of scientists who go on an amazing trip to make India's first vaccine against COVID-19. These scientists have to deal with everything, from budget issues to bad news in the media. In the clip, they also talked about how many women who are experts work on the vaccine.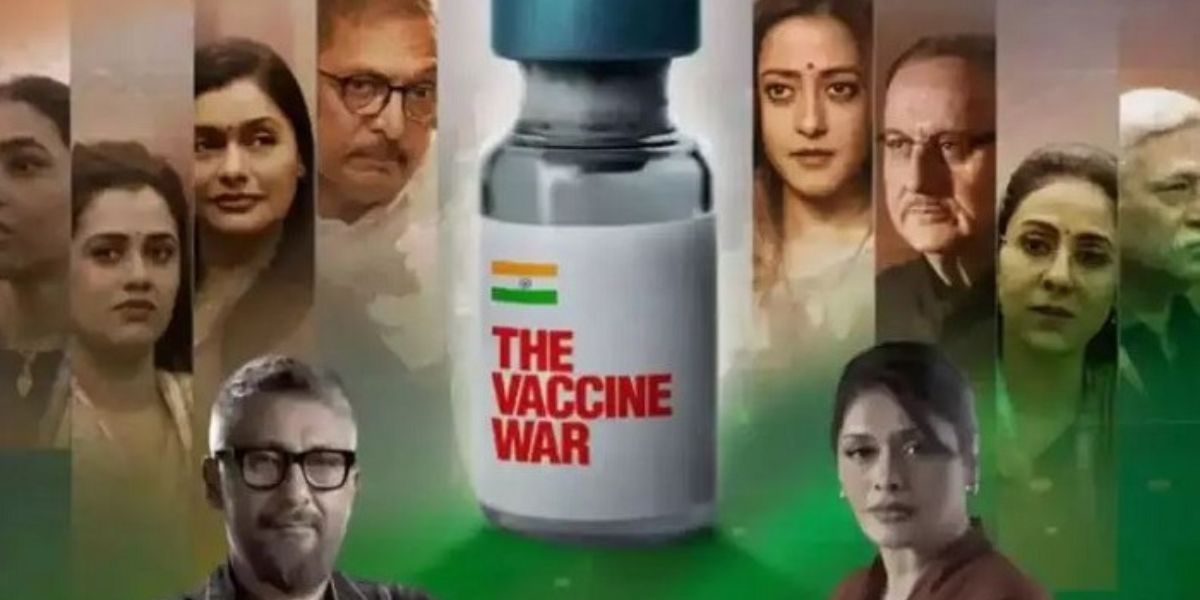 People have been waiting a long time for the movie "The Vaccine War" by Vivek Ranjan Agnihotri. In the movie's trailer, the people who made it talked about India's great success at making the best medicine for the whole world to protect it from the dangerous COVID-19 outbreak.
The "The Vaccine War" movie has finally been released to the public. Vivek Agnihotri posted the video on his social media accounts with the words, "PRESENTING: The opening of your film #TheVaccineWar. The movie will come out on September 28, 2023. Please help us."Thanks a lot"
The movie for "The Vaccine War" shows how hard Indian scientists worked to make vaccines and tells many stories about what went on behind the scenes. Vivek Ranjan Agnihotri, who directed the movie, has done everything he can to get the word out all over the world. In Times Square, the first song, "Shristhi se Pehele," was released. More than one country showed it.
The people who made the movie just recently started promoting it by having a special showing in the U.S., where the crowd gave a standing ovation. In "The Vaccine War," the main roles are played by Anupam Kher, Nana Patekar, Sapthami Gowda, and Pallavi Joshi. The movie will be shown in Hindi, Tamil, and Telugu. I Am Buddha and Pallavi Joshi made it. It will be out there on September 28, 2023.
Don't forget to share this with your friends and family or a group. BigFlix is always ready to provide you with all the news about what is going on in the entertainment industry, so don't forget to add it to your favorites.