Mark your calendars for a cinematic delight! Netflix has announced the worldwide debut of "Voleuses" (also known as "wingwomen"), an exciting new French film. This production not only boasts the incredible directorial talent of the multi-award-winning Mélanie Laurent but also features her in a prominent role.
As excitement grows, audiences can look forward to a captivating experience that showcases the creative prowess of Laurent and promises a memorable addition to the world of international cinema.
Prepare for an exhilarating ride through the world of cinema with "Voleuses" (Wingwomen). This dynamic film is a fusion of action, crime, and comedy-drama, bound to keep audiences on the tip of their seats. Drawing inspiration from the graphic novel "The Grande Odalisque" by Jérôme Mulot, Florent Ruppert, and Bastien Vivès, the movie promises to bring to life the intrigue and excitement of the source material.
With its unique blend of genres and a foundation in compelling storytelling, "Voleuses" is set to offer an unforgettable cinematic experience that merges the creative realms of literature and film. So, here in this article, We've got you covered with everything you need to know about the film "Voleuses"(also known as "wingwomen")— from its release date to how to watch it— right here at Bigflix.
When Will Voleuses (Wingwomen) Will be coming?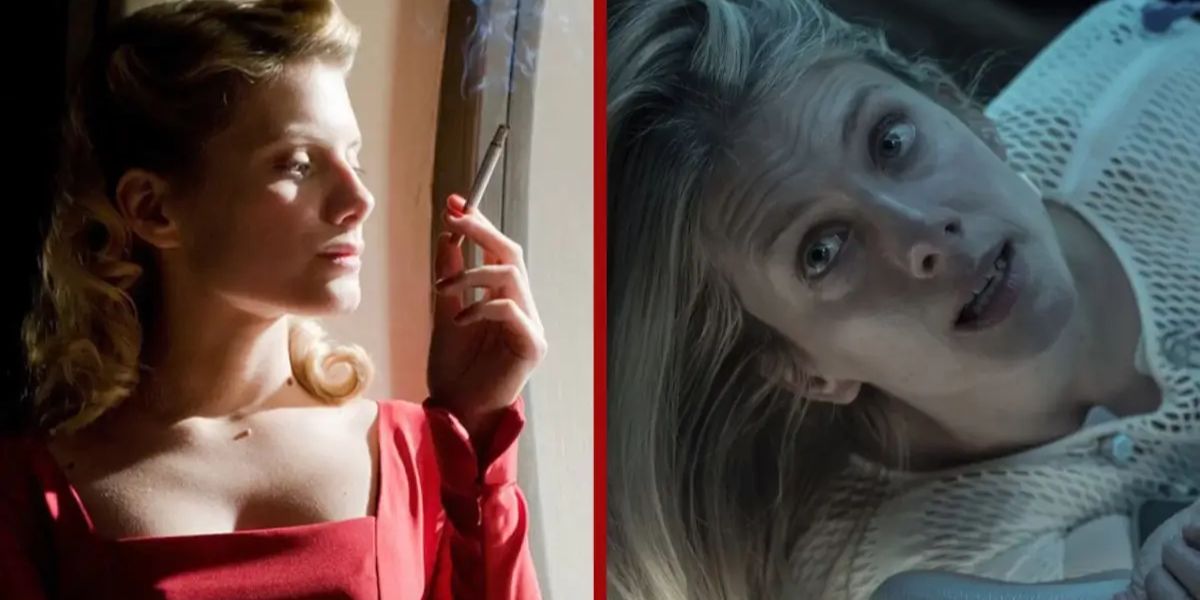 Excitement is building as the official teaser trailer for "Wingwomen" has been unleashed, unveiling the much-anticipated release date. Mark your calendars for November 1st, 2023, as Netflix brings forth this thrilling cinematic experience.
The confirmation of the release date adds to the anticipation, setting the stage for a captivating journey filled with action, humour, and drama. With just a few months to go, fans can eagerly look forward to immersing themselves in the world of "wingwomen" and its enticing blend of entertainment.
Who Is in the Cast of Voleuses?
Get ready to unravel the cast that brings "Voleuses" (Wingwomen) to life on the silver screen. The anticipation peaks as the cast list is revealed, offering a glimpse into the range of talent that will grace this amazing film.
With each name on the list, the excitement grows, promising a captivating experience enriched by the performances of these skilled actors. As the curtain rises, the cast of "Voleuses" stands ready to deliver a cinematic journey that will leave a lasting impression. Here is the Cast list:
What Is "Voleuses"(Wingwomen) about?
With childhood friends turned daring partners in crime, Alex and Carole. As they plan a daring heist to steal Ingres' renowned painting, The Grande Odalisque, from the hallowed halls of the Louvre in Paris, the stakes soar to unimaginable heights. Recognizing the gravity of their task, the duo recruits a diverse team.
Clarence, heir to a bureaucrat's lineage with a perilous connection to a Mexican drug cartel, joins the ranks, bringing with him a shadowy history as an arms dealer. Their ranks expand further with Sam, a skilled stunt motorcyclist and boxer, who shows an unexpected talent for tranquillizer darts.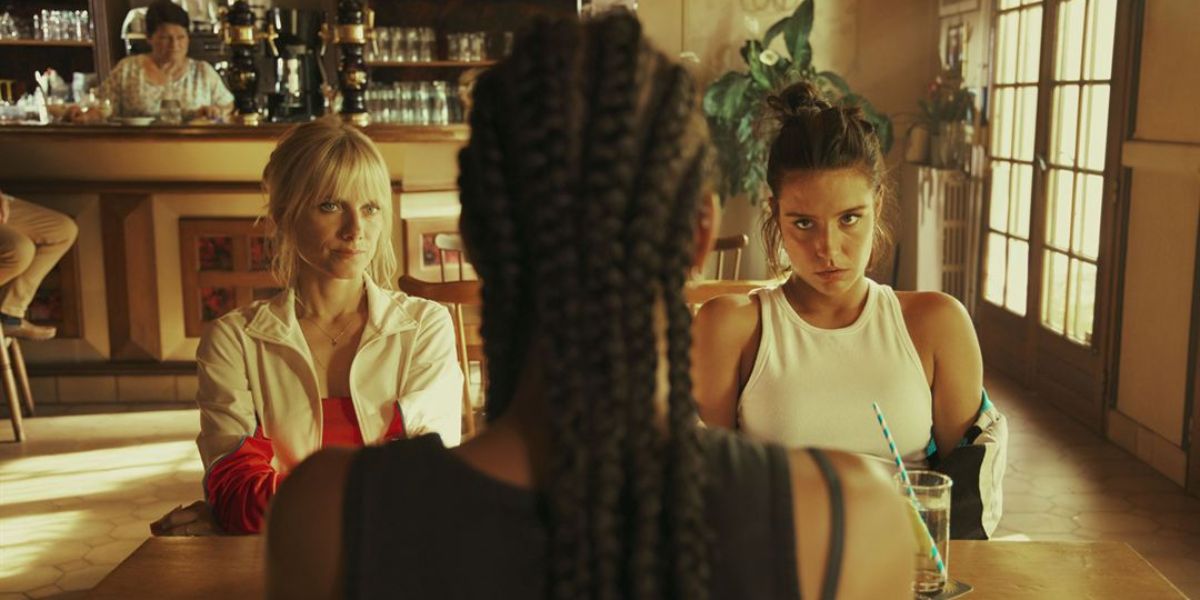 Armed with ingenious tools ranging from a soda can smoke bombs to rocket launchers and hang gliders, the trio sets off a chain of events that push them into a clash with the formidable French Special Forces. Amidst the chaos, alliances are tested and their partnership, already strained, undergoes an irreversible transformation.
The line between friend and foe blurs as Alex, Carole, and Sam navigate a treacherous world of danger and intrigue, leaving an indelible mark on their shared history.
Is There a Trailer for the "Voleuses"(Wingwomen) movie?
Be ready to dive into the excitement of "Voleuses" (Wingwomen) as the official trailer drops, offering a tantalizing glimpse into this exhilarating movie. The wait is over as Netflix reveals the suspenseful trailer of this thrilling film.
Immerse yourself in the world of suspense and action, all expertly condensed into the trailer that promises an unforgettable cinematic experience. It's time to grab your popcorn and get a sneak peek at the thrilling adventures that await in this wonderful movie.
How to Stream "Voleuses"(Wingwomen) Movie?
Mark your calendars for November 1st, when "Voleuses" makes its stealthy entrance onto Netflix. This gripping film promises to captivate audiences with its intriguing storyline and dynamic performances. As you prepare to embark on this cinematic journey, remember that Netflix offers a diverse range of membership options customised to your preferences.
With a plethora of movies, web series, and exclusive content, Netflix is your gateway to a world of entertainment. So, for viewers in the US, get ready to enjoy the thrills of "Voleuses" and explore the vast selection of content that Netflix has in store.
What Is the Movie Runtime?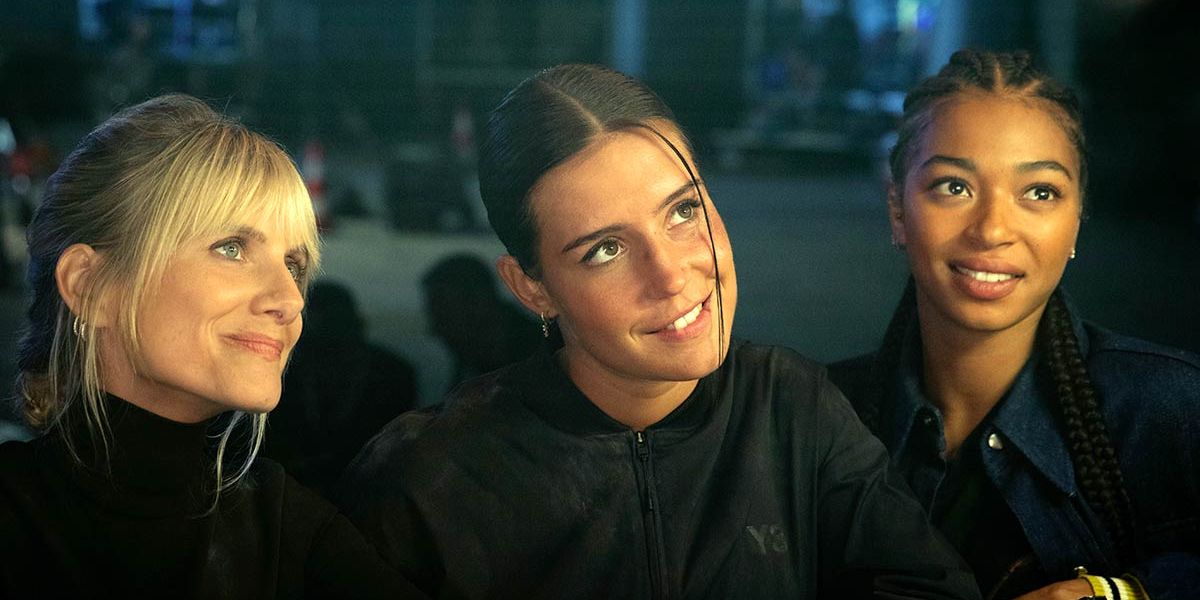 "Get ready for an immersive cinematic experience! The runtime of 'Wingwomen' has been confirmed at 114 minutes. In this brief timeframe, the film promises to deliver a rollercoaster of action, intrigue, and entertainment, keeping audiences engaged from start to finish. You're going to be captivated by the gripping narrative in just over an hour and a half of thrilling storytelling."
When and Where Was "Voleuses" (Wingwomen) Filmed?
"Behind the scenes of 'Wingwomen,' a captivating journey was set in motion. Filming kicked off in September 2022, and over the course of a few intense months, the production came to a close by late January 2023.
With Paris, France, as the only listed filming location, the City of Light serves as the backdrop to the action, intrigue, and drama that unfold in this cinematic adventure. The convergence of meticulous filming and an iconic setting sets the stage for a visually stunning experience that's sure to leave a lasting impression.
Conclusion
In conclusion, "Voleuses" (Wingwomen) emerges as a thrilling cinematic journey that promises to captivate audiences with its action-packed storyline and dynamic performances. From its inception in September 2022 to the end of filming in January 2023, the dedicated efforts of the cast and crew have created the way for a compelling cinematic experience.
Set against the enchanting backdrop of Paris, France, the film's listed location, viewers are transported into a world of suspense, intrigue, and adventure.
With a confirmed runtime of 114 minutes, "Wingwomen" offers a compact yet captivating story that unfolds over an hour and a half. As the official trailer teases, the stage is set for a remarkable release on November 1st, promising an unforgettable blend of entertainment and suspense. You're going to be immersed in the world of "Wingwomen," where partnerships are tested, allegiances shift, and thrilling adventures await around every corner.
Stay tuned with us for more exciting articles and updates on our website. Don't miss out on the latest buzz and captivating content—we've got you covered!