The romantic novel series Chesapeake Shores was created by Chesapeake Shores Productions Inc. in collaboration with Borderline Distribution and is based on Sherryl Woods' novel series of the same name. On August 14, 2016, the Hallmark Channel aired the two-hour series' debut. The series features actors including Jesse Metcalfe and Meghan Ory. The first two seasons' executive producer and showrunner was John Tinker. Season five's chief writer and showrunner is Phoef Sutton.
Metcalfe's departure from the series was confirmed in March 2021. Early in the fifth season, his character's tale came to an end. Season five saw the addition of actor Robert Buckley to the ensemble. From August 15 through October 17, 2021, the fifth season of the show was shown. The sixth and final season of the television show debuted on August 14, 2022, and the series finale aired on October 16, 2022.
Is Season 6 of Chesapeake Shores on Netflix?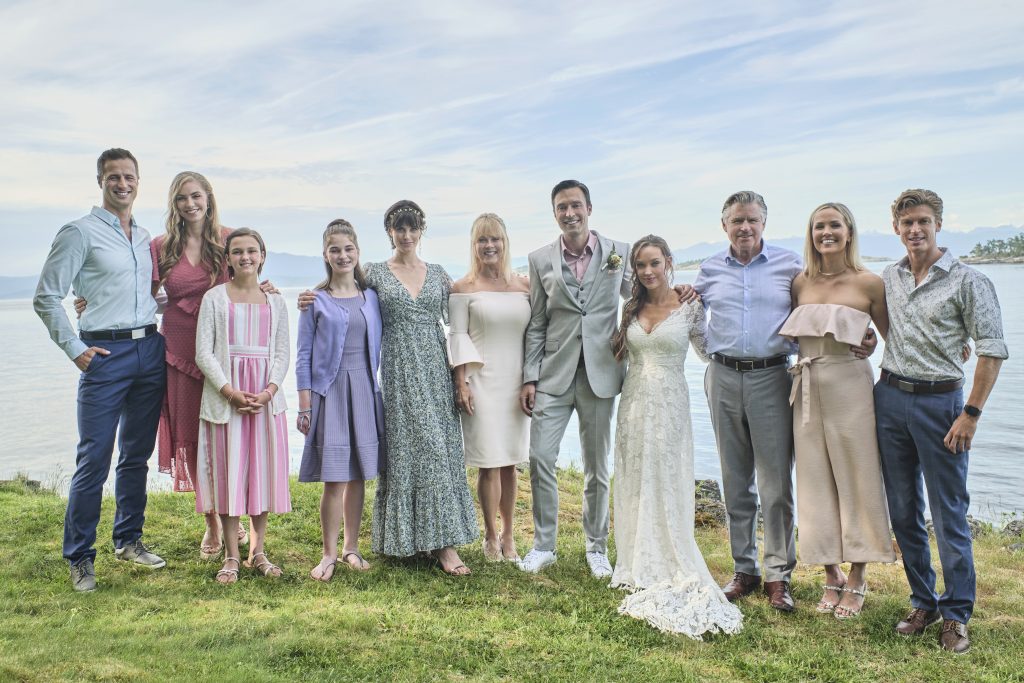 Yes, It is available on Netflix. Netflix owns the worldwide distribution rights to Chesapeake Shores outside of the United States and Canada. As a result, Chesapeake Shores is available in nearly all regions of the world. This includes Oceania, Europe, Asia, etc
To watch a Series on Netflix, you need a subscription to a streaming provider. There are Four plans available from Netflix;
Pricing (Indian Rupee)
Mobile: ₹149 INR/month
Basic: ₹199 INR/month
Standard: ₹499 INR/month
Premium: ₹649 INR/month
Additional taxes may be added to your membership cost based on your country of residence.
Cast of Chesapeake Shores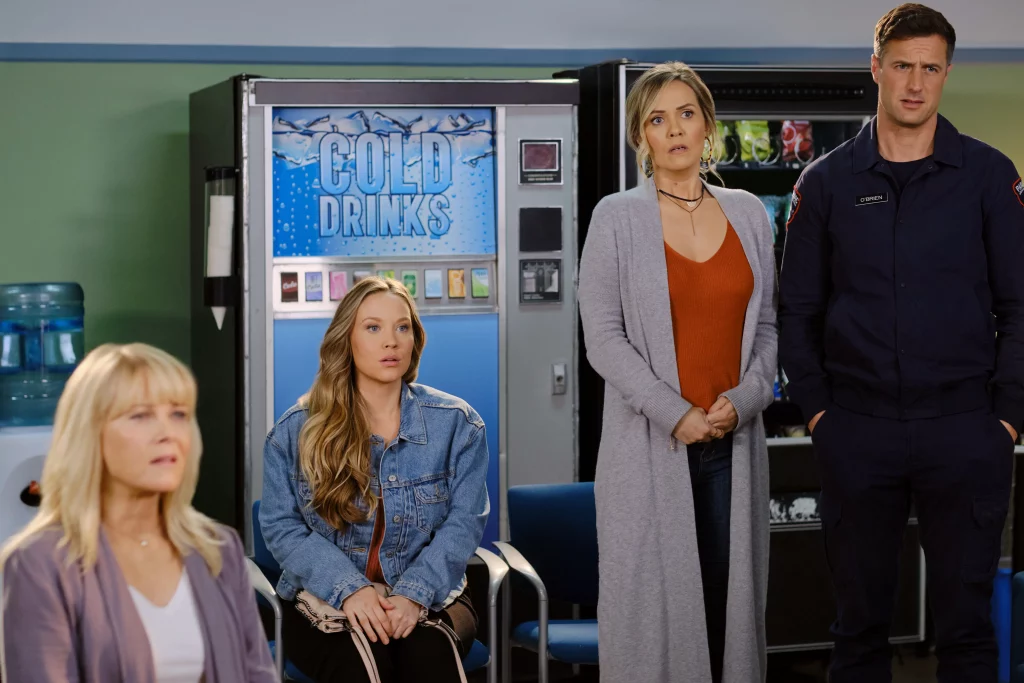 | | |
| --- | --- |
| Real Name | Series Name |
| Meghan Ory | Abby O'Brien |
| Robert Buckley | Evan Kincaid |
| Treat Williams | Mick O'Brien |
| Barbara Niven | Megan O'Brien |
| Laci J Mailey | Jess O'Brien |
| Emilie Ullerup | Bree O'Brien |
| Brendan Penny | Kevin O'Brien |
| Andrew Francis | Connor O'Brien |
| Kayden Magnuson | Carrie Winters |
| Abbie Magnuson | Caitlyn Winters |
| Carlo Marks | David Peck |
| Stephen Huszar | Luke Tatum |
| Mariesa Crouse | Margaret Keller |
| Gillian Barber | Deidre Peck |
| Wesley Salter | Mandrake |
| Greyston Holt | Jay Ross |
| Theresa Wong | Dr. Yang |
| Laara Sadiq | Agent Malik |
| Elizabeth Blanco | Nurse |
Plot of Season 6 of Chesapeake Shores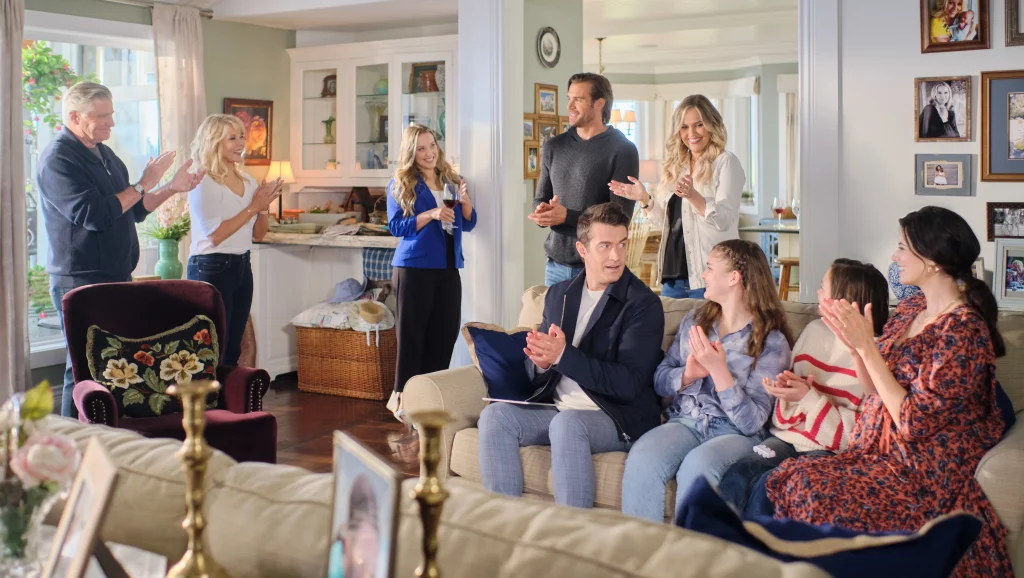 | | | |
| --- | --- | --- |
| Episode | Name of Episode | Brief |
| Ep:1 | The Best is Yet to Come | After Connor's heart attack, the O'Brien family comes together; Jess and David deal with the media backlash; and everyone learns who Abby called. |
| Ep:2 | Memories Are Made of This | With Evan, Abby is planning a second date. Megan must decide whether to work in Los Angeles or stay with Connor while he recovers from his injuries at the B&B, and Deidre and Alexandra Peck arrive there to escape harsh media attention. |
| Ep:3 | Night and Day | A scavenger hunt in which Abby and Evan take part. Mick and Megan discuss their respective romantic histories in depth. Connor sneaks out of the house and heads back to his apartment. Bree comforts Luke while he has nightmares. |
| Ep:4 | That's All There Is to That | Sarah and Kevin reunite with some exciting information. When Mick's pill addiction becomes visibly detrimental to his life and Connor and Margaret's law practice begins to flounder, the O'Briens must band together and arrange an intervention. |
| Ep:5 | L-O-V-E | Uncomfortable realities are revealed to the O'Brien couples via a fortune telling machine. As Abby grows more at ease in her new romantic relationship, Mick and Megan face challenges in maintaining their long-distance connection. |
| Ep:6 | Straighten Up and Fly Right | The O'Briens have a lot of problems. Bree tries to bridge the split between her and Luke, as Jess seeks a fresh concept, Margaret overcomes the bar, and Mick denies his addiction. |
| Ep:7 | It's Not for Me to Say | While David begins to doubt his prior beliefs, Kevin acquires fresh knowledge. Bree discovers that she and Luke have the same birthday. Kevin learns the baby's gender. David faces off against his dad. |
| Ep:8 | I Get a Kick Out of You | The past is revealed in all its inescapability when secrets are disclosed. A DNA analysis pinpoints where Evan's dad is from. A historical reenactment is hosted by Jess. Bree is approached by a famous actor who offers her a role in a film. |
| Ep:9 | Spring Can Really Hang You Up the Most | While Evan and Luke try to distance themselves from the people they love, Mick moves closer to them. Mick and Megan's relationship are still in the process of being repaired. After halting a heist, Luke is shot but survives. |
| Ep:10 | All or Nothing at All | The dramatic conclusion sees the return of Mick and Megan. The arrival of Sarah and Kevin's baby kicks off a week of festivities that will bring the O'Briens together for the final time in Chesapeake Shores to welcome their new addition. |
If You Want to Read More Articles Like This, Click on The Link Given Below:
Preview of Chesapeake Shore