The last two shows of Season 5 of What We Do in the Shadows answered some questions and brought up new ones. This set up an interesting new scene for the (late) sixth season, especially for Harvey Guillén's character Guillermo and Kayvan Novak's character Nandor.
In Episode 9, "A Weekend at Morrigan Manor," The Guide (Kristen Schaal) tells the vampires that they need to see Perdita Morrigan, a famous person in their world, for a specific reason.
When they get to the mystery vamp's house, which is far from where they live on Staten Island, no one is there. But as they follow "Perdita's" plan, they find a story that sounds like something from an Agatha Christie book.
The Guide has been setting traps for them one by one, but the group has been dodging him for the whole season. She says she made Nadja's (Natasia Demetriou) fake hex and did other tricks. But she hurts Nandor Guillermo the most when she tells him his biggest secret.
What Do We Do in the Shadows Season 5 Finale: Explained
What We Do in the Shadows may have been at its best in its fifth season. That's hard to do, since each season of the show gets better. Every year, writers and artists find new ways to top what they did the year before without going too far. When you think you've seen it all, they show you something new.
You thought it was crazy when Colin Robinson, played by Mark Proksch, died and came back as a baby with a big head, right?
Try not to give up. Since the beginning, what Guillermo de la Cruz (Harvey Guillén) wants has been the most important question that hasn't been explained. Guillermo has always wanted to be a vampire because he is friends with Nandor, a vampire played by Kayvan Novak.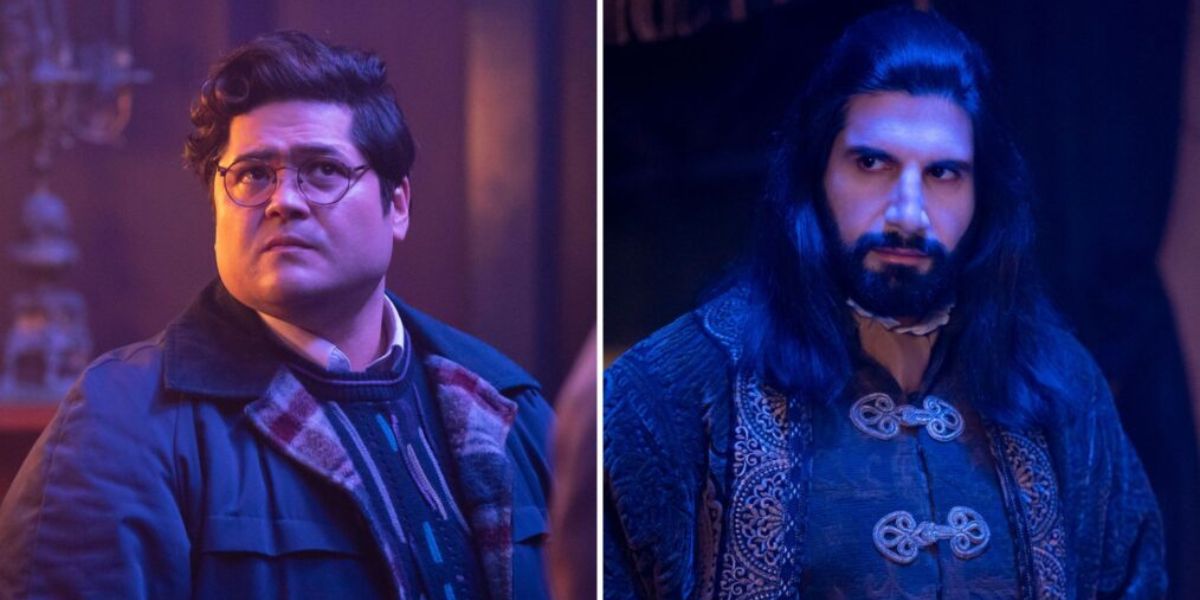 That's all he wants. He keeps these dead friends together, but he wants to be known and be one of them. People could say that Guillermo shouldn't change who he is, but Chekhov's gun tells us that it had to happen at some point since Guillermo talked so much about wanting to be a vampire.
What We Do in the Shadows shocked everyone at the end of the last season when Guillermo went to his vampire friend Derek (Chris Sandiford) to turn him. He had been asking Nandor to keep his promise to turn him into a vampire for years. When he was tired of being turned down, he took things into his own hands and had another vampire do it.
At the start of Season 5, Guillermo does it. In a very messy scene, Derek does bite Guillermo on the neck, but nothing else goes right. It hurts to see how slowly Guillermo turns. He can't fly, he can't change into a bat, he can still go outside during the day, and his wings are the smallest and least helpful things ever. Still, he looks more like a person than a monster.
BigFlix provides you with the latest movie updates and news. So, don't forget to subscribe to our website. Bookmark it or add it to your favorites. You can also share it with your friends or groups. For any queries, you can comment in the comment box below.