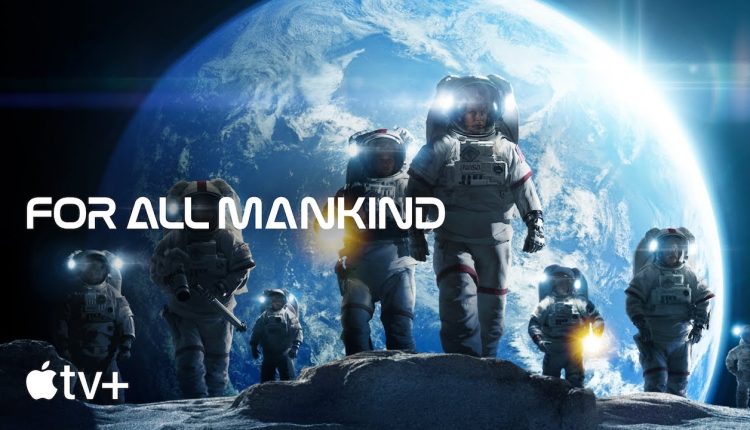 When is For all mankind season 4 releasing? More!
In the parallel reality depicted in For All Mankind, Russia reached the moon before America. Fortunately, we don't have to picture a scenario in which For All Mankind ended after season three because Apple TV+ announced the series' return before the current season had even ended.
At the end of July 2022, San Diego Comic-Con was where the renewal was revealed. With this early confirmation, hopefully, new episodes will arrive a little more quickly than normal.
But specifically, what will happen? What is ahead in the twenty-first century after season three carried us through the 1990s with a new objective, Mars?
For All Mankind season 4 potential release date: When will it air?
Krys Marshall, who portrays Danielle, announced on Instagram in January 2023 that filming for season four has concluded. She teased in the caption: "I was given scenes that scared the bejesus out of me, a workload unlike I'd ever carried before, and asked to go deeper than I thought I could."
According to later reports, the show has finished filming and is currently in post-production. Assuming everything goes according to plan, fresh episodes may be released before the end of this year.
For All Mankind season 4 cast: Who will be in it?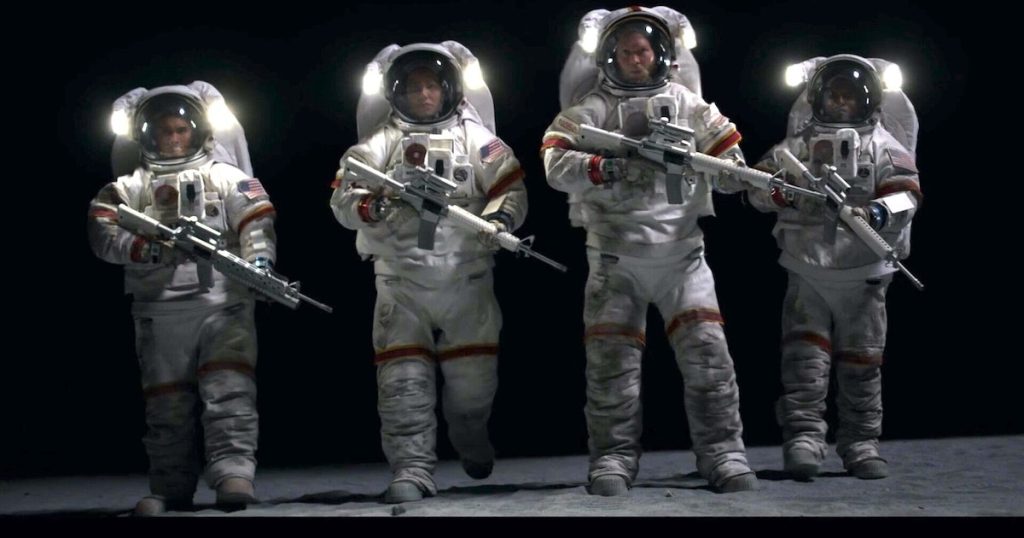 The cast of For All Mankind changes more frequently than most, as is the case with any program that cuts between different time periods.
But given that, we can likely anticipate that the majority of the following will return in season four:
• Joel Kinnaman as Edward "Ed" Baldwin
• Jodi Balfour as Ellen Wilson
• Wrenn Schmidt as Margo Madison
• Krys Marshall as Danielle Poole
• Cynthy Wu as Kelly Baldwin
• Casey W. Johnson as Danny Stevens
• Coral Peña as Aleida Rosales
• Edi Gathegi as Dev Ayesa
For All Mankind season 4 plot: What will happen?
While Ellen faced the repercussions of her coming-out speech, there was drama on Mars due to Lee Jung-gil's arrival, Kelly's pregnancy complications, and Danny's long-awaited admission.
But against all chances, Ed was able to preserve both his future grandson, "Lil' Ed," and his daughter Kelly. It was a magnificently touching moment that stood in stark contrast to how season two finished.
But that doesn't mean there wasn't any tragedy in the conclusion. When a bomb decimated half of the Johnson Space Centre, historically the only location where players were typically guaranteed to be safe, major figures unexpectedly ended up dying on Earth instead.
Numerous people perished in the explosion, including two prominent characters from the program who have been around from the beginning. Although the contents of the season four storyline have not yet been made public, given that we have moved forward from 1995 to 2003, expect this trauma to continue to have an effect on the show going forward.
And season four appears to be a huge step forward for humanity. Joel Kinnaman stated to The Ringer that he was reading the script for season 4, and the ideas for both that season and season 5 are amazing. There will hopefully be some major fireworks if we can keep this train going.
After the tragic events of season three, it sounds like Ed, played by Joel, will be experiencing some Doctor Manhattan-like emotions in the upcoming season.
In addition to losing his life partner and simultaneously welcoming his first grandchild, Kinnaman described the man as experiencing "absolute inner turmoil." I am aware of the conclusion, but I believe that Ed is becoming further disconnected from Earth.
But what does Margot's leap entail for her? Why is she in what appears to be Russia right now? When Ellen becomes president, will she still be with her true love? Will Ed still flaunt his muscular physique going forward?
Know more:
For All Mankind season 4 trailer: When can we see it?
For All Mankind season four trailers will be available here when they (hopefully) become available later this year. New For All Mankind footage isn't yet available, but we have our best minds working on the case.