Clarkson's Farm season 3 is presently in production, which is great news for viewers. People are interested in what will happen next on Diddly Squat Farm, the host of The Grand Tour's Oxfordshire farm, where he has been collaborating (and occasionally sparring with) the locals to make the property prosper. Jeremy Clarkson has discovered over the past two seasons just how challenging it can be to manage a farm. Although there have been amusing moments, arguments, and drama, he has always received support.
Regarding the upcoming season, Jeremy stated: "I'm truly excited that we will be doing a third season of Clarkson's Farm. The amazing new ideas I've had have all caused Charlie, Lisa, and Kaleb considerable distress.
"Watching Clarkson's Farm grow from an intimate glimpse into British farming to a global sensation has been a delight," said Dan Grabiner, head of Originals for Amazon UK.
The storyline for our favorite farmers continues to deepen, and we are pleased to be telling the story year after year.
We keep you informed on all the latest information regarding "Clarkson's Farm" Season 3 on this page. Back into the erratic world of Jeremy Clarkson's farming ventures, we go!
Clarkson's Farm Season 3: Release Date
A third season of Clarkson's Farm was ordered in October 2022. Season 3 of Clarkson's Farm has no set premiere date, although, in February, Jeremy Clarkson tweeted that his "rough guess" was 18 months from now.
Later, when he announced, "We won't finish shooting it until October," he broke some bad news to his admirers. We're trying something that won't be finished until then. Therefore, it's still a ways off. This suggests that Clarkson's Farm's third season might air in August 2024, however, we still need official confirmation.
Clarkson's Farm Season 3 Cast – Who Is Returning?
In the cast of Clarkson's Farm's third season, we may anticipate seeing several well-known names. Lisa Hogan, Jeremy Clarkson's girlfriend, Kaleb Cooper, and "Cheerful" Charlie Ireland will all return to the farm for season 3 according to Prime Video. We'll have to keep watching to find out who else will be at Diddly Squat Farm because they've also suggested that "new characters" will be in the upcoming season.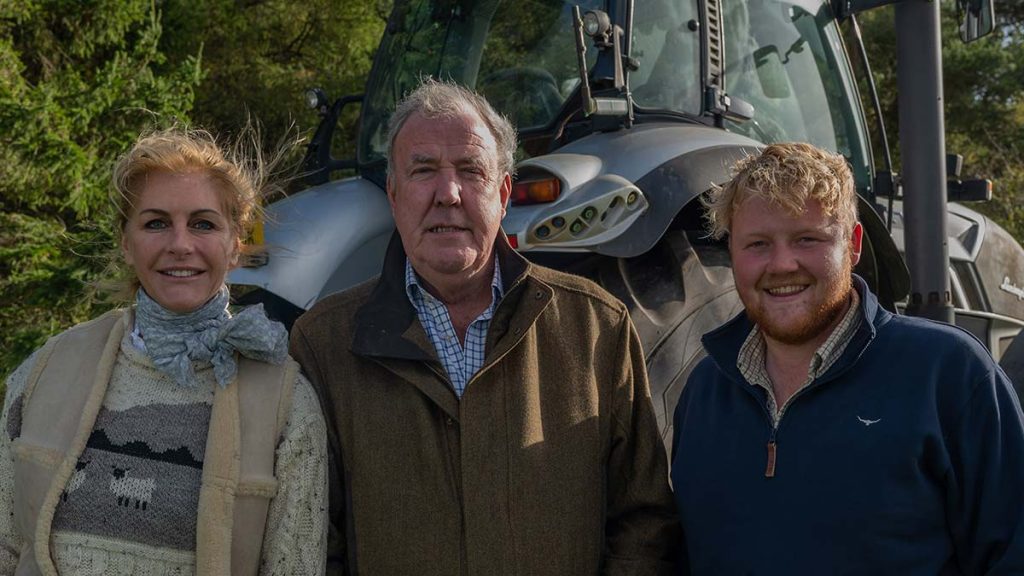 What Should We Expect From Clarkson's Farm Season 3?
Although Season 3 of Clarkson's Farm's story is still a mystery, there are some hints as to what to anticipate. We will "follow Clarkson as he explores 513 acres on Diddly Squat that have never been touched, including woods and lakes," according to Prime Video. This implies that the farm may expand and begin doing novel and exciting projects.
Jeremy also suggested that perhaps the farm will get some more animals. In the past, he has taken care of sheep, cows, and chickens. Most recently, he discussed feeding pigs in a tweet. He has not yet indicated whether or not the third season will feature pigs.
Another intriguing narrative point could be Clarkson's current conflict with the West Oxfordshire District Council. Several planning requests from Clarkson have been denied by the council, including ones for a parking lot and a restaurant. The third season of the show is anticipated to continue this ongoing plotline, which has been a component of the overall plot.
Learn more:
Where To Watch Clarkson's Farm Season 3?
The first two seasons are available on Amazon Prime Video. You'll be able to watch Season 3 on the same platform when it becomes available.
Is There A Trailer Available For Clarkson's Farm Season 3?
No, there is not currently a trailer for Season 3 of Clarkson's Farm. The second season of Clarkson's Farm's trailer, however, may be viewed here.