A musical rollercoaster with sizzling beats, cool stars, and truly epic moments is what's in store for you! We are discussing the MTV Video Music Awards for 2023.
The MTV Video Music Awards never fail to captivate us with its incredible performances, glamorous red carpet arrivals, and memorable on-stage antics.
The VMAs are a laid-back, can't-miss event where music, glamor, and pop culture collide with a blend of old school nostalgia and the newest chart-toppers. The MTV Video Music Awards for 2023 may be seen here.
Where To Watch VMAS 2023?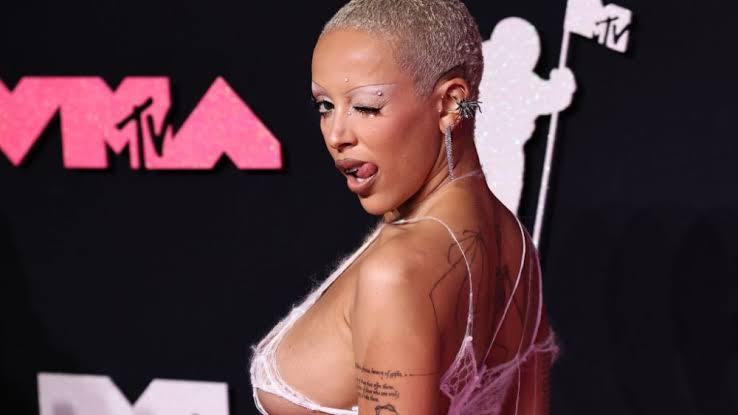 The 2023 MTV VMAs will air on MTV, and for those who would rather stream online, MTV.com and Paramount will also offer live streaming of the event.
In addition, viewers can simultaneously watch the VMA live broadcast on a number of other channels, such as Nickelodeon, Paramount Network, CMT, Logo, VH1, Comedy Central, BET, and BET Her.
Also Read: The 10 Best Action Movies of ShahRukh Khan filled with thrill and suspense
When Is The 2023 MTV Video Music Awards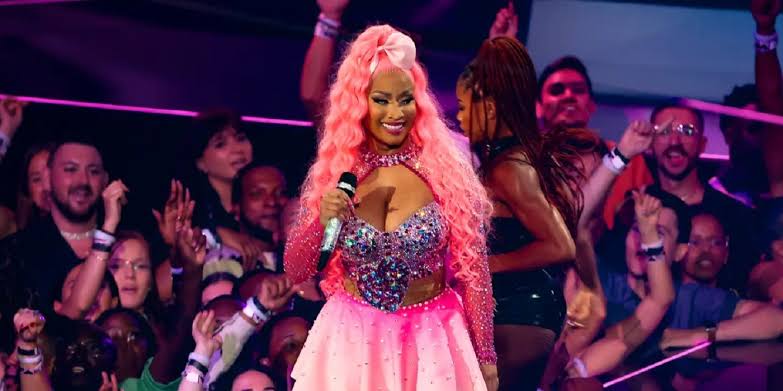 The 2023 MTV VMAs are scheduled to begin at 8 p.m. ET/5 p.m. PT on Tuesday, September 12, 2023. The VMAs are returning to Newark, New Jersey's Prudential Center this time around.
Who Would Perform At The 2023 MTV VMAs?
The 2023 MTV VMAs will be hosted by Nicki Minaj, whose hit song Barbie World became Greta Gerwig's Barbie's summer anthem, according to an announcement made by MTV. The upcoming Tron:Ares star Jared Leto, Bebe Rexha, Charli D'Amelio, Coco Jones, Dixie D'Amelio, Emily Ratajkowski, French Montana, GloRilla, Ice Spice, Madelyn Cline (best known for her work on the Netflix mystery hit Glass Onion: A Knives Out Mystery).
Rita Ora, and Sabrina Carpenter are just a few of the well-known presenters scheduled to appear at this year's awards show. Anitta, Cardi B, Demi Lovato, Diddy (who will receive the Global Icon Award), Doja Cat, Fall Out Boy, Karol G, Kelsea Ballerini, Lil Wayne, Måneskin, Megan Thee Stallion, Metro Boomin (with Future, A Boogie wit da Hoodie, Swae Lee & NAV), Nicki Minaj.
Olivia Rodrigo, Peso Pluma, Shakira, Stray Kids, TOMORROW X TOGETHER, and more are among the renowned performers on the roster. The MTV VMAs this year promise to be an incredible event featuring a wide range of talent in both performing and presenting positions.
The 90-minute live VMA Pre-Show, which is hosted by Saweetie and features appearances by media celebrities Nessa, Dometi Pongo, and Kevan Kenney, will also feature a number of performances.
Nominees For The 2023 MTV Video Music Awards
Best New Artist 
•GloRilla
• Ice Spice
• Kaliii
• Peso Pluma
• PinkPantheress
• Reneé Rapp
Video Of The Year
• Doja Cat – Attention
• Miley Cyrus – Flowers
• Nicki Minaj – Super Freaky Girl
• Olivia Rodrigo – Vampire
• Sam Smith & Kim Petras – Unholy
• SZA – Kill Bill
• Taylor Swift – Anti-Hero
Artist Of The Year 
• Beyoncé
• Doja Cat
• Karol G
• Nicki Minaj
• Shakira
• Taylor Swift
Song Of The Year 
• Miley Cyrus – Flowers
• Olivia Rodrigo – Vampire
• Rema & Selena Gomez – Calm Down
• Sam Smith & Kim Petras – Unholy
• Steve Lacy – Bad Habit
• SZA – Kill Bill
• Taylor Swift – Anti-Hero
Push Performance Of The Year
• August 2022 Saucy Santana – Booty
• September 2022 Stephen Sanchez – Until I Found You
• October 2022 Jvke – Golden Hour
• November 2022 Flo Milli – Conceited
• December 2022 Reneé Rapp – Colorado
• January 2023 Sam Ryder – All the Way Over
• February 2023 Armani White – Goated
• March 2023 Fletcher – Becky's So Hot
• April 2023 Tomorrow X Together – Sugar Rush Ride
• May 2023 Ice Spice – Princess Diana
• June 2023 Flo – Losing You
• July 2023 Lauren Spencer Smith – That Part
Best Editor 
• Blackpink – Pink Venom
• Kendrick Lamar – Rich Spirit
• Miley Cyrus – River
• Olivia Rodrigo – Vampire
• SZA – Kill Bill
• Taylor Swift – Anti-Hero
Beat Art Direction 
• Boygenius – The Film
• Blackpink – Pink Venom
• Doja Cat – Attention
• Lana Del Rey Featuring Jon Batiste -Candy Necklace
•Megan Thee Stallion – Her
• SZA – Shirt
Also Read:"The Latest OTT Releases This Week: A Recap of the Newest Movies and Shows Now Available for Streaming"
Best Choreography 
• Blackpink – Pink Venom
• Dua Lipa – Dance the Night
• Jonas Brothers – Waffle House
• Megan Thee Stallion – Her
Panic! at the Disco – Middle of a Breakup
• Sam Smith & Kim Petras – Unholy
Best Visual Effect 
• Fall Out Boy – Love From the Other Side
• Harry Styles – Music for a Sushi Restaurant
• Melanie Martinez – Void
• Nicki Minaj – Super Freaky Girl
• Sam Smith & Kim Petras – Unholy
• Taylor Swift – Anti-Hero
Best Cinematography 
• Adele – I Drink Wine
• Ed Sheeran – Eyes Closed
• Janelle Monáe – Lipstick Lover
• Kendrick Lamar – Count Me Out
• Miley Cyrus – Flowers
• Olivia Rodrigo – Vampire
• Taylor Swift – Anti-Hero
Best Collaboration 
• David Guetta & Bebe Rexha – I'm Good (Blue)
• Post Malone & Doja Cat – I Like You (A Happier Song)
• Diddy Featuring Bryson Tiller, Ashanti & Yung Miami – Gotta Move On
• Karol G & Shakira – TQG
Metro Boomin Featuring The Weeknd, 21 Savage and Diddy – Creepin' (Remix)
• Rema & Selena Gomez – Calm Down
Best Pop 
• Demi Lovato – Swine
• Dua Lipa – Dance the Night
• Ed Sheeran – Eyes Closed
• Miley Cyrus – Flowers
• Olivia Rodrigo – Vampire
• P!nk – Trustfall
• Taylor Swift – Anti-Hero
Best Hip-Hop 
• Diddy Featuring Bryson Tiller, Ashanti & Yung Miami – Gotta Move On
• DJ Khaled Featuring Drake & Lil Baby – Staying Alive
• Glorilla & Cardi B – Tomorrow 2
• Lil Uzi Vert – Just Wanna Rock
• Lil Wayne Featuring Swizz Beatz & DMX – Kant Nobody
Best RnB 
• Alicia Keys Featuring Lucky Daye – Stay
• Chlöe Featuring Chris Brown – How Does It Feel
• Metro Boomin Featuring The Weeknd, 21 Savage & Diddy – Creepin' (Remix)
• SZA – Shirt
• Toosii – Favorite Song
• Yung Bleu & Nicki Minaj – Love in the Way
Best Alternative 
• Blink-182 – Edging
• Boygenius – The Film
• Fall Out Boy – Hold Me Like a Grudge
• Lana Del Rey Featuring Jon Batiste – Candy Necklace
• Paramore – This Is Why
• Thirty Seconds to Mars – Stuck
Best Rock 
• Foo Fighters – The Teacher
• Linkin Park – Lost (Original Version)
• Red Hot Chili Peppers – Tippa My Tongue
• Måneskin – The Loneliest
• Metallica – Lux Æterna
• Muse – You Make Me Feel Like It's Halloween
Best Latin 
• Anitta – Funk Rave
• Bad Bunny – Where She Goes
• Eslabon Armado & Peso Pluma – Ella Baila Sola
• Grupo Frontera & Bad Bunny – Un X100to
• Karol G & Shakira – TQG
• Rosalía – Despechá
• Shakira – Acróstico
Best Afrobeats 
• Ayra Starr – Rush
• Burna Boy – It's Plenty
• Davido ft. Musa Keys – Unavailable
• Fireboy DML & Asake – Bandana
• Libianca – People
• Rema & Selena Gomez – Calm Down
• Wizkid Featuring Ayra Starr – 2 Sugar
Best K-pop 
•Aespa – Girls
• Blackpink – Pink Venom
• Fiffty Fifty – Cupid
• Seventeen – Super
• Stray Kids – S-Class
• Tomorrow X Together – Sugar Rush Ride
Video For Good 
• Alicia Keys – If I Ain't Got You (Orchestral)
• Bad Bunny – El Apagón – Aquí Vive Gente
• Demi Lovato – Swine
• Dove Cameron – Breakfast
• Imagine Dragons – "Crushed
• Maluma – La Reina
Best Direction 
• Doja Cat – Attention
• Drake – Falling Back
• Kendrick Lamar – Count Me Out
• Megan Thee Stallion – Her
• Sam Smith & Kim Petras – Unholy
• SZA – Kill Bill
• Taylor Swift – Anti-Hero