Red, White, and Royal Blue is a topic that a lot of people are talking about. The movie is based on the 2019 book by Casey McQuiston with the same name. It tells the story of Alex Claremont-Diaz, whose mother was the first woman to be elected president of the United States, and Prince Henry of England.
The movie's main characters are played by Taylor Zakhar Perez and Nicholas Galitzine. The movie did so well that it became the one that people all over the world watched the most on Prime Video. It also led to a "huge surge" of people signing up for Amazon Prime.
This story is made up, but the Crown is real. Still, many have said that the characters in the movie were based on the real royal family. A lot of people have said that Prince Harry and the movie character Galitzine look a lot alike. The star talked about it himself, and what he said was shocking.
Nicholas Galitzine Spill the Beans About His New Character Based on Prince Harry
Did the people who worked on the charming new love comedy Red, White, and Royal Blue learn anything from the real British royals? In the movie, Prince Henry is played by Nicholas Galitzine, who is both Greek and British. The movie is based on 2019's best-selling book by Casey McQuiston.
Galitzine's figure struggles to find a balance between being himself and doing what the king wants. This is especially true of his friendship with Taylor Zakhar Perez, who plays Alex Claremont-Diaz, the president's son. Galitzine, who is 28 years old, knows that his fictional Prince Henry has been compared to "rogue" royal figures like Prince Harry, but he tells PEOPLE that the character is "his own entity."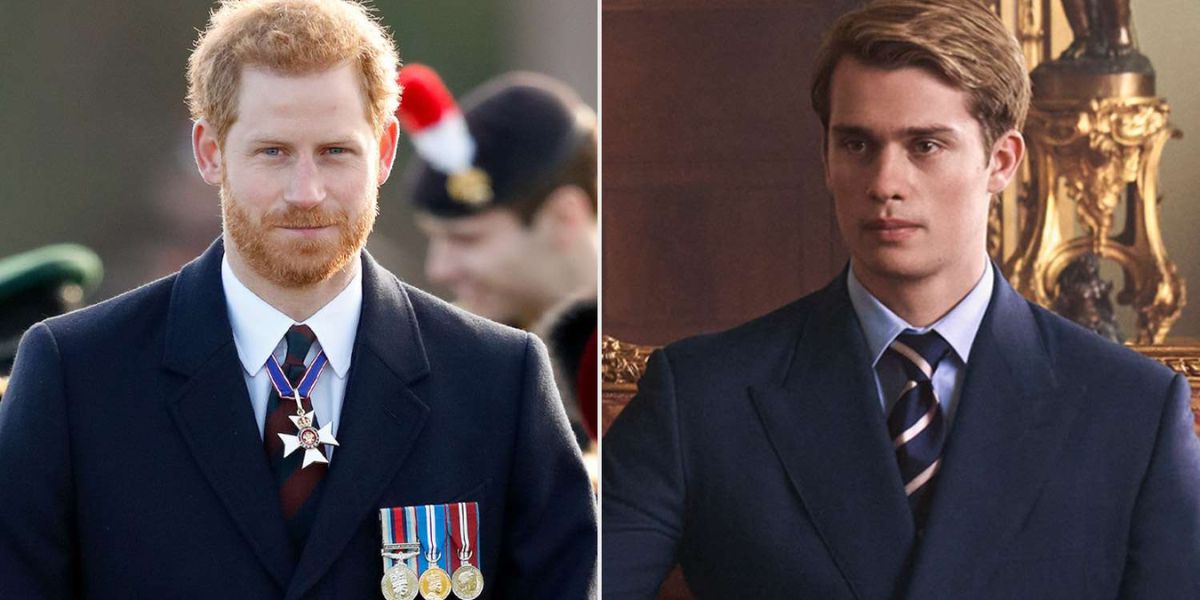 "It seems like Prince Harry and Prince William have been in the news a lot, especially in the last five years. People might compare Harry to these stiff, duty-bound royals because he is a bit of a rebel. Even more so, since he is a prince, this is true.
"But," he says, "to be completely honest, I almost feel like William is more in Henry." Most of the time, responsibilities come first. This job, which he has had since he was a child, comes first, and he can't put his love, which makes him who he is, ahead of that." Galitzine says, "I wouldn't say that I read too much about any one royal."
In the movie, Henry is the "spare" after his bigger brother, Prince Philip (Thomas Flynn). He is lovingly called "the Prince of England's Hearts." King James III is played by Stephen Fry, and his granddaughter, Princess Beatrice, is played by Ellie Bamber.
If the characters are based on real people or not, McQuiston has already said so. In an interview for the Los Angeles Public Library blog in 2019, they said, "Most of my characters come from a mix of my brain, people I know, people from history, and tropes I love."
"I'm not as big of a fan of the royal family as you might think," McQuiston said at the time. "But they've always been a part of my pop culture world." "When we were in high school, my sister had a picture of Prince William on her bedroom door, and I'm pretty sure that I got up at the crack of dawn to watch both royal weddings." My two favorite royals are Princess Diana and Duchess Meghan.
To know more about the content like this, please visit https://www.bigflix.com/.