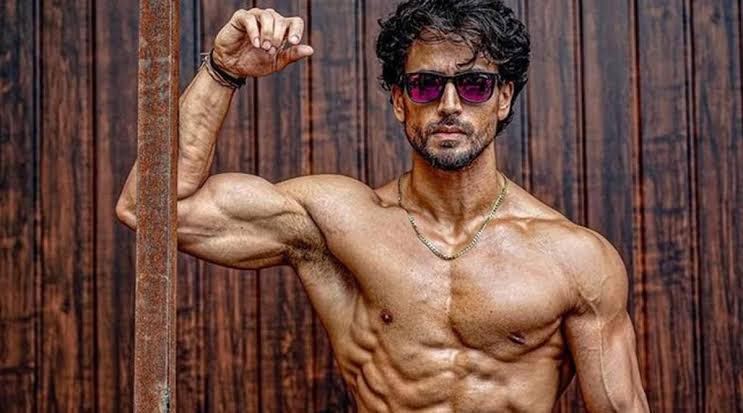 Tiger Shroff is well-known for his captivating demeanor and action-packed Bollywood films. As he entered the Indian film industry, Tiger Shroff followed in his father's footsteps, becoming one of the industry's most adored performers.
In 2014, he made his film debut with Kriti Sanon. His physical attributes, engaging demeanor, and action-packed films have made him a popular figure among his followers.
The purpose of this post is to list the top 8 Tiger Shroff films for viewers to enjoy. For more popular shows, animations, and videos, follow Bigflix.com.
Heropanti
In 2014, Tiger debuted with Kriti Sanon in Heropanti. The protagonists of the tale are Bablu (Tiger) and Dimpy (Kriti), who, in spite of their differences, fall in love. In addition to being full of action, the film features wonderful romance and melodies.
Baaghi
Tiger Shroff's second film, Baaghi, was a box office hit. A teacher who teaches a disobedient pupil the fundamentals of rebelling for a reason meets the rebellious student. After his mentor is killed, Ronnie sets out to become the world's greatest martial artist.
He meets up with his former partner while working and learns that his father's son killed his boss. After that, he pursues his goal of vengeance and rescues his sweetheart from his adversary's grasp. The film features great action scenes, catchy soundtracks, and an amazing plot.
A Flying Jatt
The tale of a warrior who battles evil and defends his people is told in A Flying Jatt. An environment devoid of pollution fuels his superpowers. He faces his greatest foe in the villain created of trash. The film conveys a powerful message to maintain a clean, green, and pollution-free environment in addition to its action-packed punchlines.
War
In the film War, an Indian soldier sets out on a quest to uncover the cause of his mentor's deviant behavior following their encounter with a terrorist. Tiger Shroff co-stars in the film with Hritik Roshan, who serves as his real-life mentor. This film is regarded as one of Tiger Shroff's best performances. The movie features dance-friendly tracks and a surprising plot turn.
Munna Micheal
A film starring Tiger Shroff as the protagonist is sure to be action-packed and full of dance routines. Munna Michael is the tale of a little child who aspires to be like his idol, Michael Jackson. The plot features a villain who is chasing the heroine, romance, and great music. Watch Tiger Shroff perform at the peak of his acting and dancing skills.
Also Read: Top 10 Best action Movies Of Akshay Kumar That Every Fan Needs To Watch
Student Of The Year 2
Punit Malhotra is the director of the 2019 Indian Bollywood teen romance drama film Student of the Year 2, which is produced by Fox Star Studios and Dharma Productions, which is led by Karan Johar, Hiroo Yash Johar, and Apoorva Mehta.
It is a follow-up to the 2012 movie Student of the Year, which starred Ananya Panday, Tiger Shroff, and Tara Sutaria. Aditya Seal and Harsh Beniwal played supporting roles. The movie centers on undergrad Rohan Sachdev, who is vying to win Student of the Year.
Ganapath
The action-thriller film Ganapath: Part 1 is scheduled for release in Hindi on October 20, 2023. Vikas Bahl directed the movie, which Pooja Entertainment produced. Tiger Shroff and Kriti Sanon play the movie's main characters. Following its 2020 announcement, there was a protracted pre-production phase.
Also Read: "Top 10 All-Time Best Comedy Movies of Akshay Kumar That Will Leave You ROFLing"
Baaghi 3
The third part of the 2020 release of the Hindi action-thriller Baaghi is called Baaghi 3. Sajid Nadiadwala directed the movie, which has Tiger Shroff, Riteish Deshmukh, and Shraddha Kapoor in the key parts. At the start of the narrative, Ronnie resides with his older brother, Vikram.
Ronnie had always been protective of his brother. He persuaded Vikram to accept the job after he was turned down for a police position due to 33 cases against him. After being given a job in Syria, Vikram was abducted by the terrorist group led by Abu Jalal. The circumstances prompted Ronnie to assist her brother in Syria.