Looking for the top Boys' Love (BL) anime on Crunchyroll? 
When it comes to anime genres like BL (Boys' Love) and Yuri (Girls' Love), there's more than meets the eye. BL anime, unlike Yuri, has an extensive selection to explore. The best BL anime on Crunchyroll is just a glimpse of the diverse collection available.
BL anime episodes are typically short, so finding a good show without overly sexualized characters is a pleasant surprise.
While the anime community often anticipates explicit boy-on-boy content in BL anime, the shows on this list are quite the opposite, offering a different and refreshing perspective.
The Top 15+ Bl Anime Shows to Watch on Crunchyroll
1. The World's Greatest First Love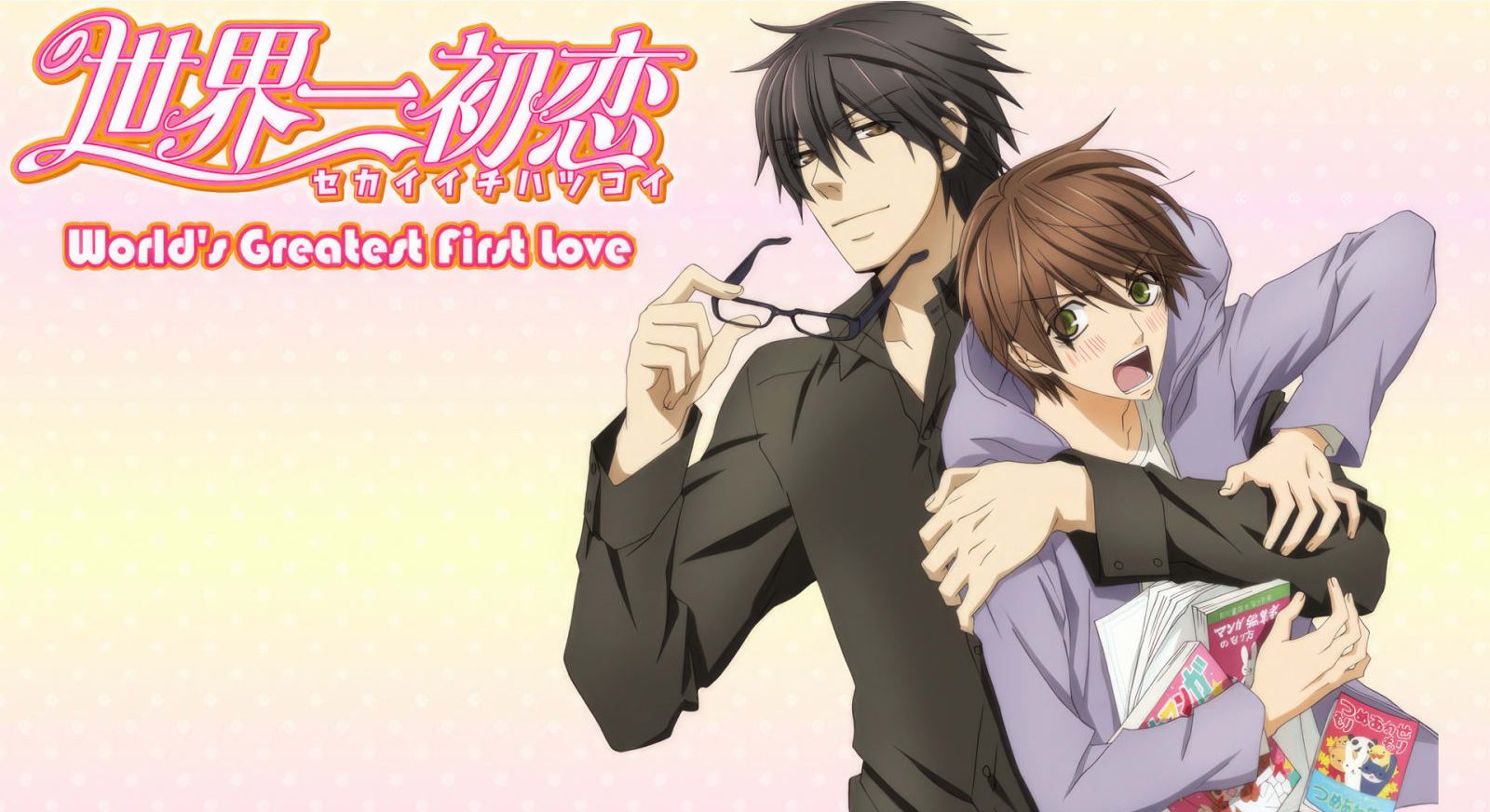 Meet Ritsu Onodera, a 25-year-old literary editor, in The World's Greatest First Love (also known as Sekai Ichi Hatsukoi). After switching jobs, Onodera joins Marukawa Publishing and lands in the shojo manga department, Emerald.
Enter Masamune Takano, the editor-in-chief, who turns out to be Onodera's first love. Despite Onodera's intimidation, Takano is determined to win back his affections. The anime not only focuses on their story but also explores the love lives of the supporting characters in the shojo manga department.
2. The High School Life of a Fudanshi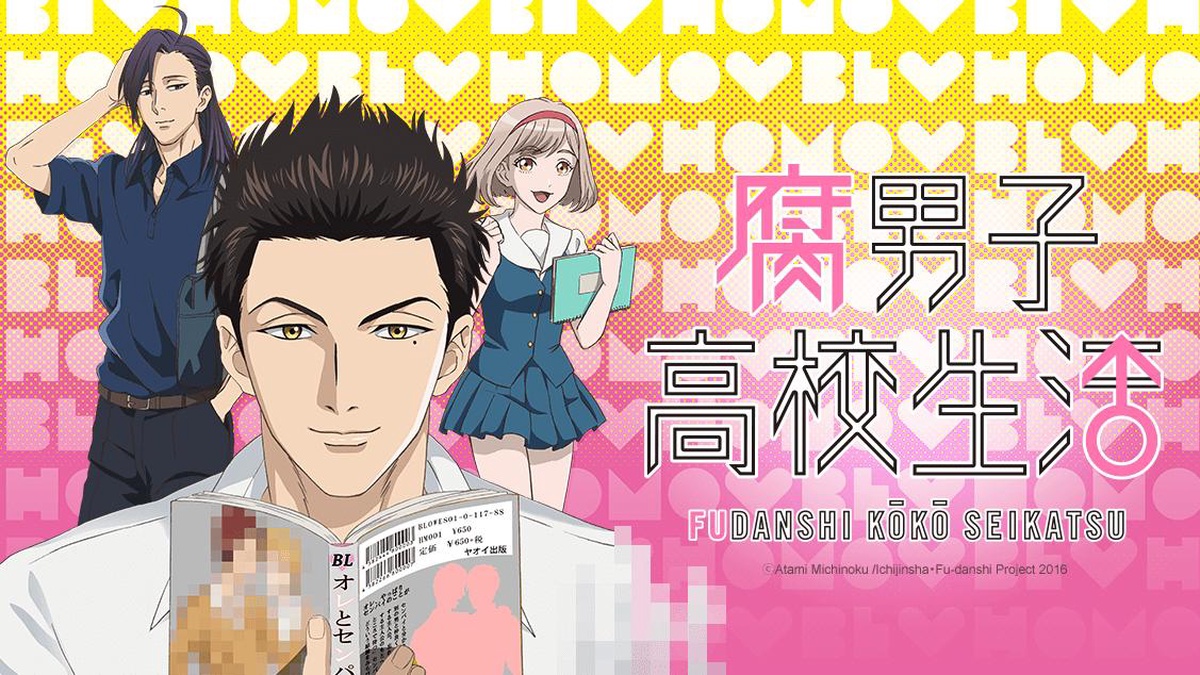 In The High School Life of a Fudanshi, follow Ryo Sakaguchi, a high schooler with a peculiar interest in Boys' Love. Despite being straight, Sakaguchi, known as a fudanshi, struggles to share his passion. His best friend, Nakamura, tries to understand his hobbies, highlighting the difficulties Sakaguchi faces. Sneaking into the girls' section for manga and explaining BL slang become daily challenges. Sakaguchi not only wants to confide in Nakamura but also seeks someone who shares his interests.
3. This Boy Is a Professional Wizard
This Boy Is a Professional Wizard is a BL anime recounting Chiharu Kashima and Utsumi Toyohi's relationship in a magical world. Their story begins at Chiharu's favorite bar, Memento Mori. Despite Toyohi's sudden confession surprising Chiharu, their relationship flourishes. However, a work incident strains their bond, leading to Chiharu pushing Toyohi away. The anime questions if they can mend their relationship, especially considering Chiharu's crucial role.
4. Love Stage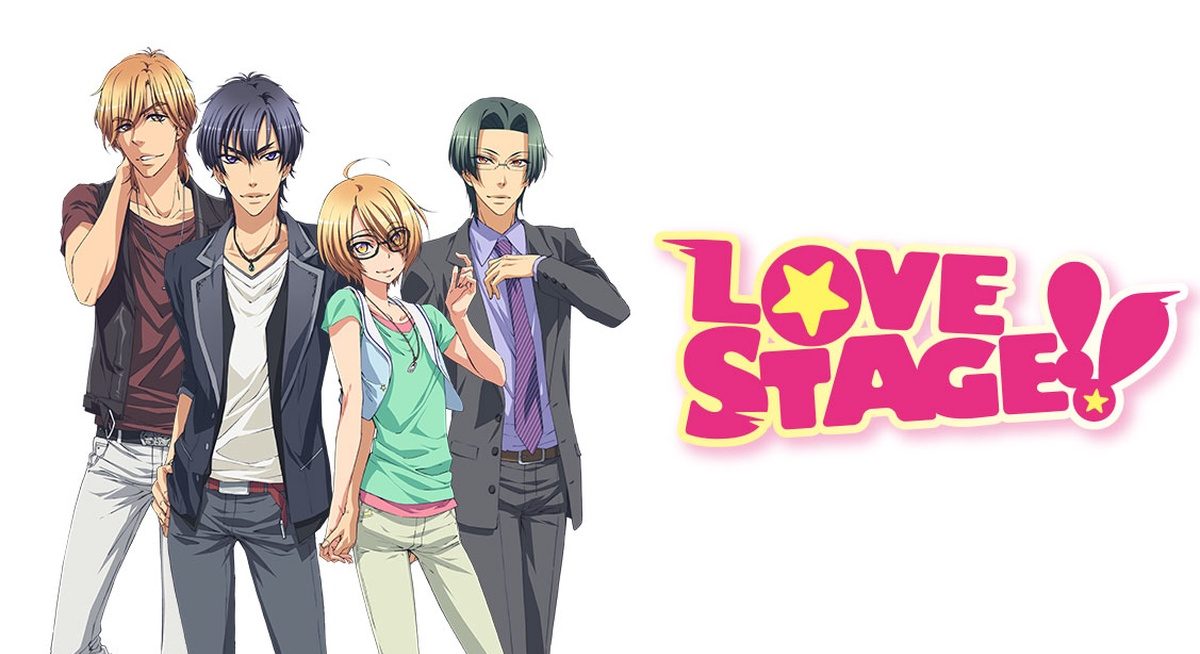 Love Stage is a BL anime narrating the love tale of Izumi Sena and Ryoma Ichijo. Their paths cross in childhood when Ryoma mistakes Izumi for a girl during a commercial shoot. Despite subsequent encounters, Ryoma's feelings for Izumi persist. Izumi aspires to be a manga author, facing pressure due to his family's success. Balancing his dreams and family expectations becomes a challenge, exacerbated by stage fright from childhood experiences.
5. No.6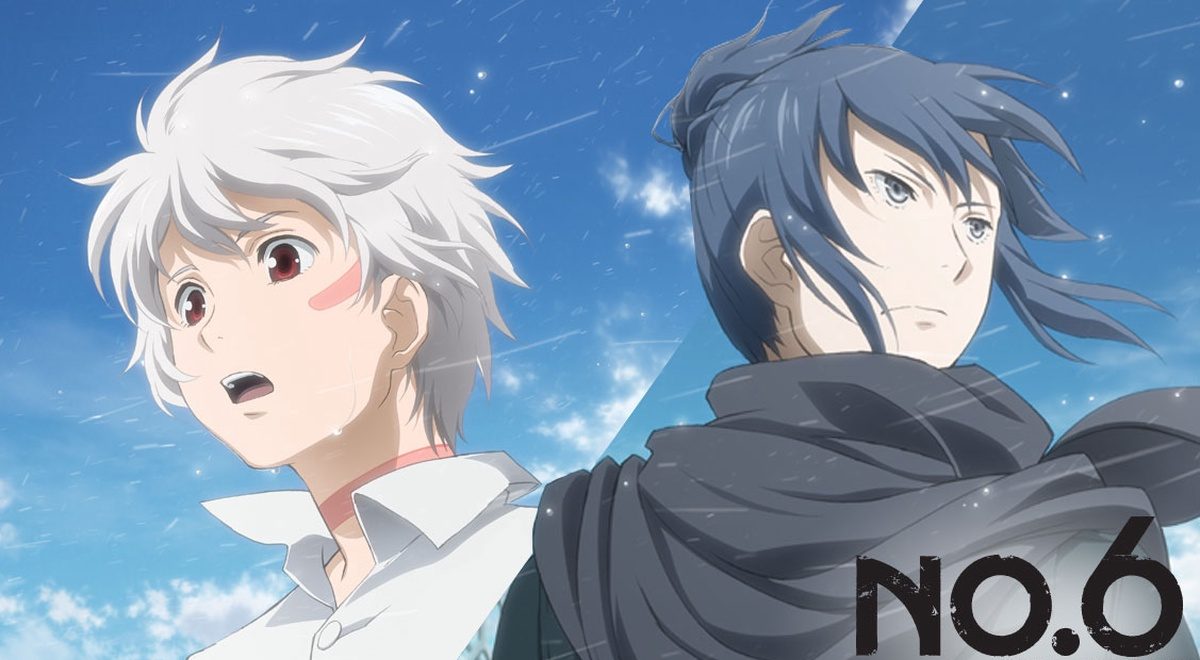 Not your typical BL anime, No.6 is set in the dystopian city of No.6, unveiling the twisted fate of Shion and Nezumi. Shion's assistance to Nezumi alters his social status, turning him into a commoner working as a park maintenance worker. Accused of murder, Shion finds refuge with Nezumi, starting a new life under his roof. The story unfolds against the backdrop of a city's secrets and the complexities of Shion and Nezumi's connection.
6. Super Lovers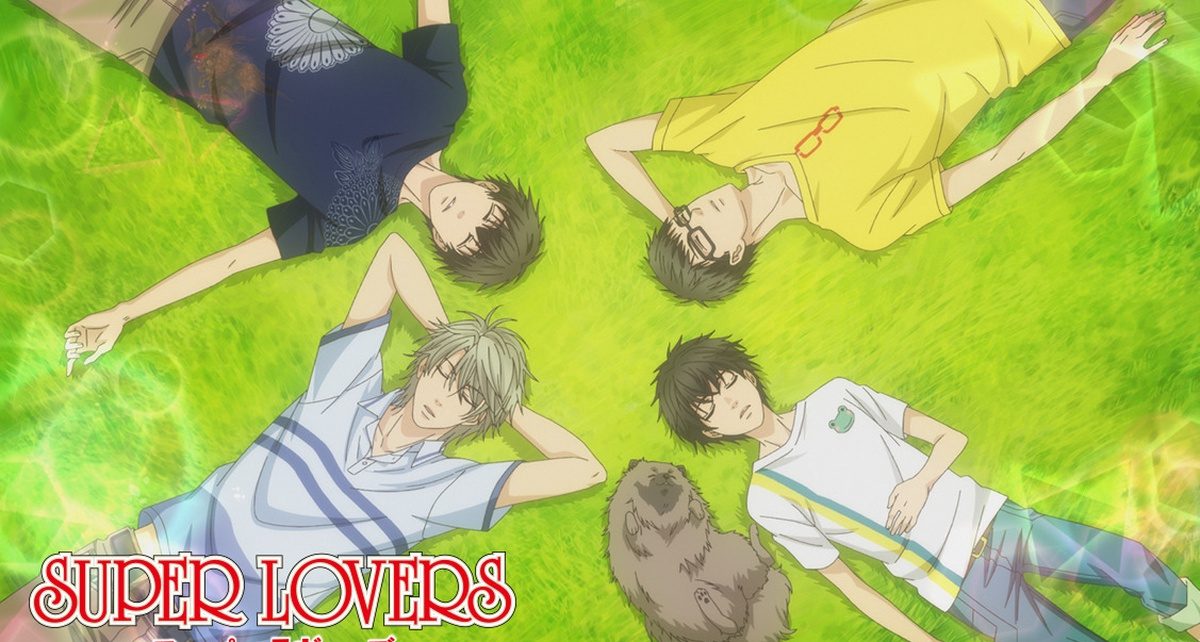 Super Lovers delves into the unique relationship between stepbrothers Haru and Ren Kaido. Introduced when Haru cares for the wild Ren, their initial clashes evolve into a close bond. Haru's accident erases his memories of a crucial summer, leading Ren to Japan to reclaim their connection. The anime explores the complexities of familial ties and forgotten memories.
The Demon Slayer Character, Wives of Uzui: Exploring the Characters Married to Uzui in Detail
7. Spirit Pact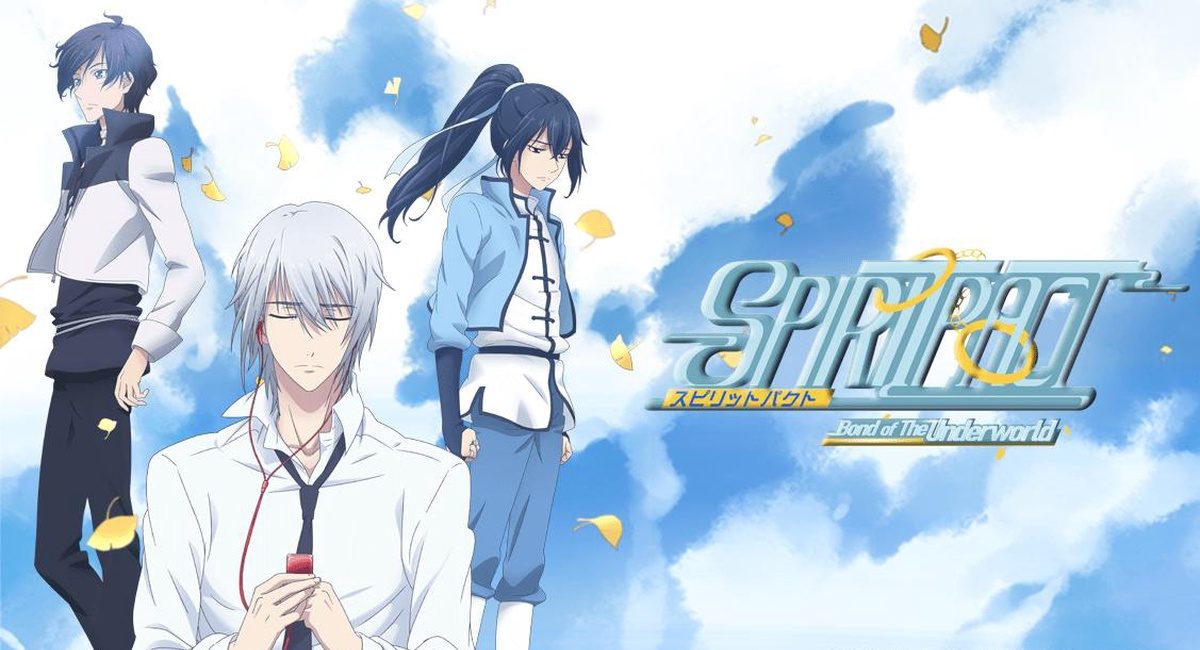 Spirit Pact, the first Chinese anime on the list, blends business, fantasy, and action with a Boys' Love theme. Keika You, a descendant of exorcists, forms a partnership with charismatic exorcist Ki Tanmoku after a life-altering accident. Together, they make a spirit pact to combat evil spirits, navigating a world filled with magic and sorcery.
8. Hitorijime My Hero
Hitorijime My Hero depicts two couples' relationships: a student-teacher dynamic and childhood friends. Weak delinquent Masahiro finds protection in street fighter Kousuke, who is also his best friend's older brother and a math teacher. The anime also follows Masahiro's best friend, Kensuke, and his possessive boyfriend, Asaya. The series explores the evolving dynamics of these interconnected relationships.
9. The Night Beyond the Tricornered Window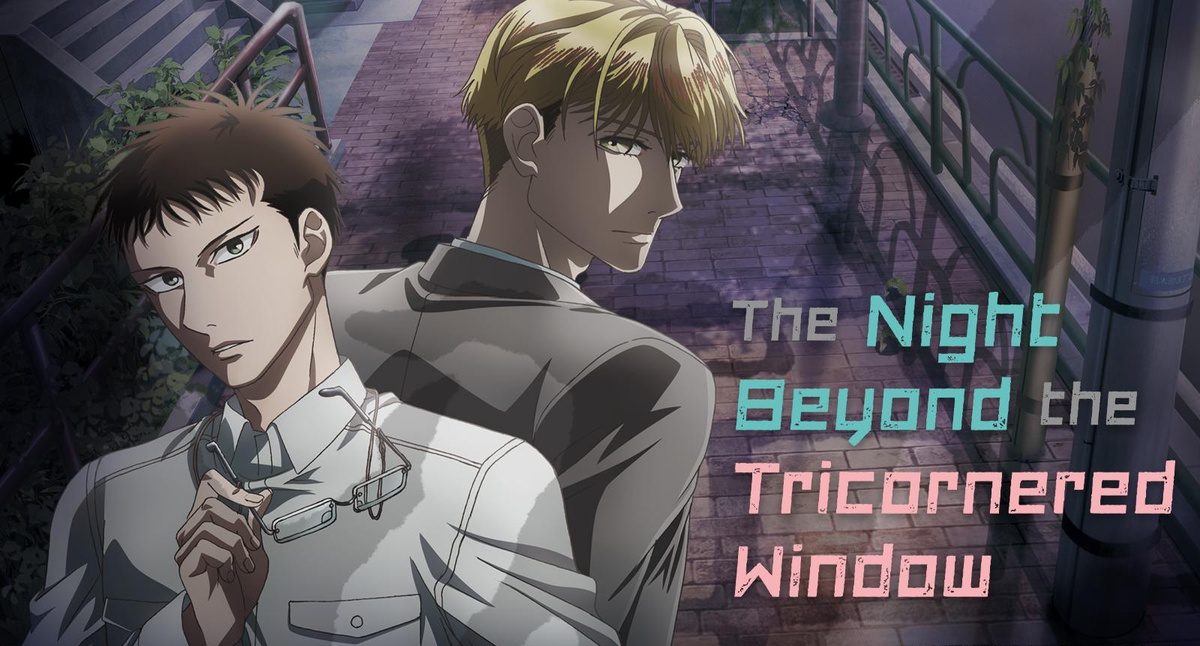 The Night Beyond the Tricornered Window BL anime, based on Tomoko Yamashita's manga, revolves around an exorcist named Rihito Hayakawa and a man with the ability to see ghosts, Kosuke Mikado. Despite Mikado's attempts to lead a normal life, Hayakawa recruits him as an assistant to exorcise ghosts. Their investigations lead them to a mysterious student named Erika Hiura, a mercenary necromancer linked to ghostly incidents.
10. Banana Fish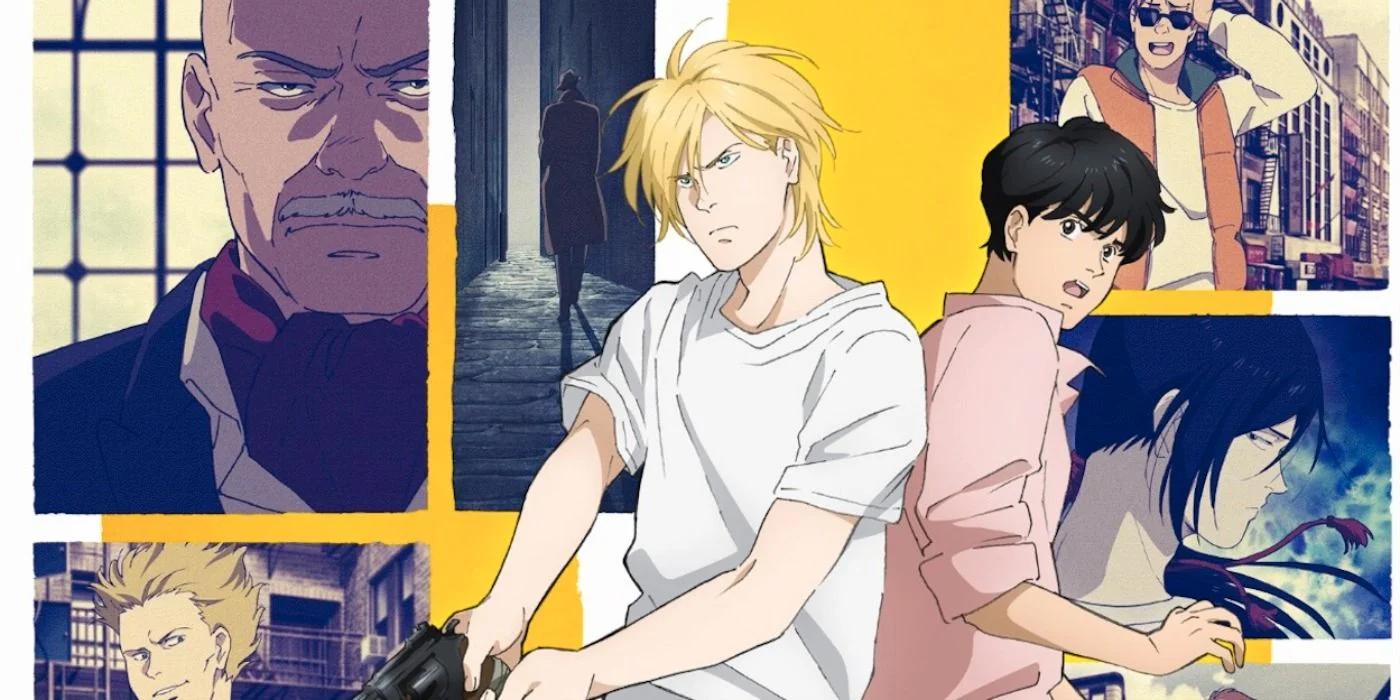 While not overtly BL, Banana Fish is noted for its portrayal of homosexuality and homoeroticism. Following the story of New York City gang leader Ash Lynx and Japanese photographer Eiji, the anime explores Ash's quest for freedom from a powerful mob boss. Set in downtown Manhattan, the narrative unfolds with Ash leading a gang and encountering the mysterious phrase "Banana Fish" after a chance encounter with a dying man in an alley.
11. Given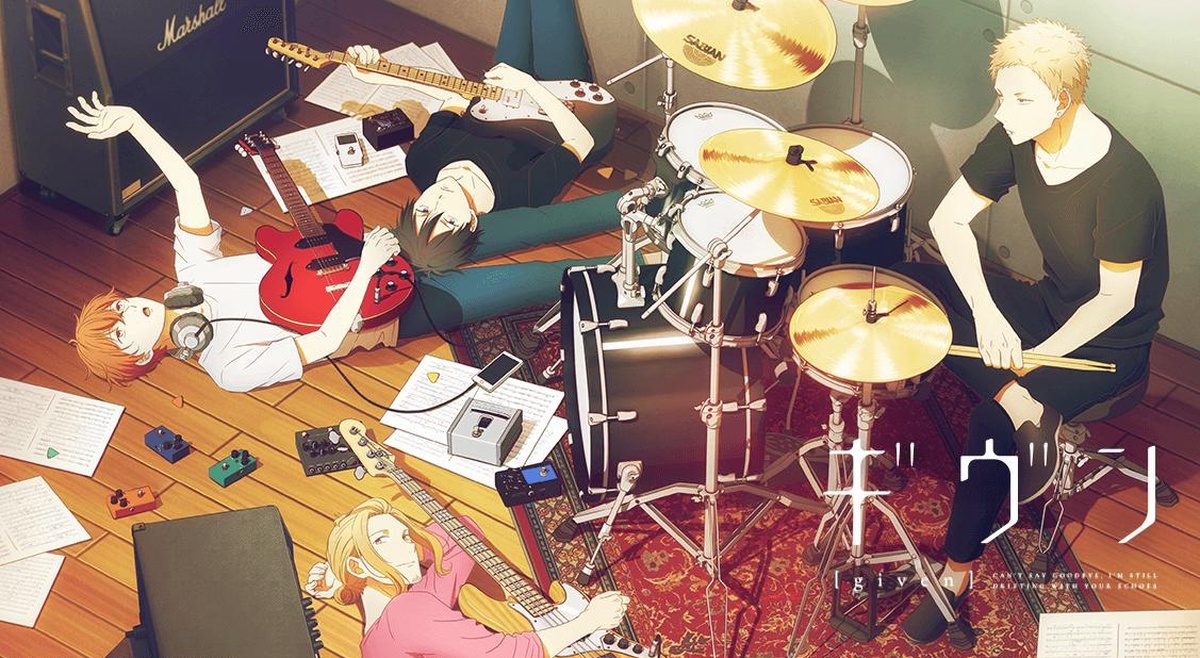 Given is a wonderful BL anime that focuses on two couples. The first couple features Ritsuka and Mafuyu, band members whose relationship blooms when Mafuyu seeks Ritsuka's help with his guitar. After jamming together, Ritsuka discovers Mafuyu's soulful voice and persuades him to be the band's vocalist. The second couple, Akihiko and Haruki, face challenges as they prepare for their first music festival, with Akihiko's ex-boyfriend causing complications.
12. The Case Files of Jeweler Richard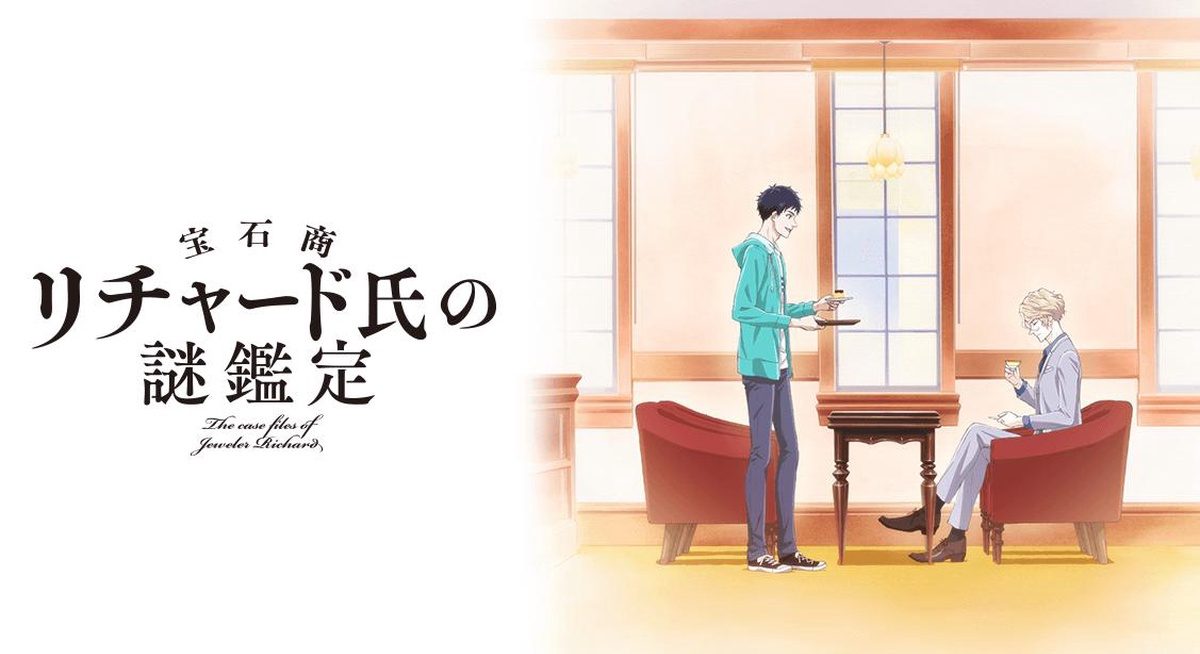 The Case Files of Jeweler Richard is a BL and mystery anime depicting the relationship between British jewel appraiser Richard and Japanese college student Seigi. Richard opens the Jewelry Etranger store and mentors Seigi, who works part-time while they solve mysteries related to jewels. Seigi, driven by honor and justice, plays a crucial role in their investigative endeavors.
I Got Cheat Skill in Another World Season 2 Potential Release Date: Return of The Prodigy
13. Merman in My Tub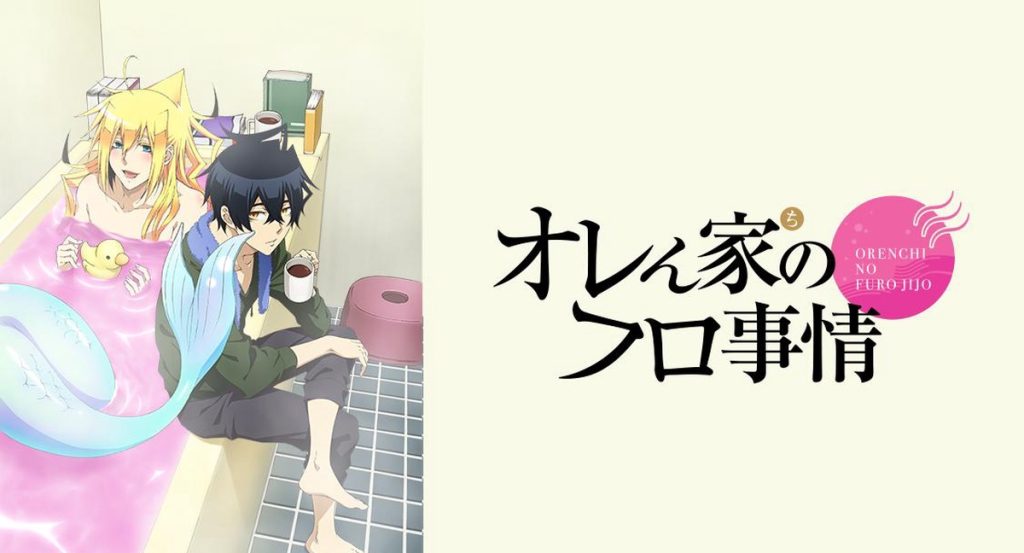 Merman in My Tub is an adorable BL anime with a simple and intriguing premise. Tatsumi discovers a merman named Wakasa in a polluted river and invites him to live in his clean bathtub. The anime explores the daily lives of Tatsumi and Wakasa, showcasing the comedic and slice-of-life aspects of their unique living arrangement.
14. Fairy Ranmaru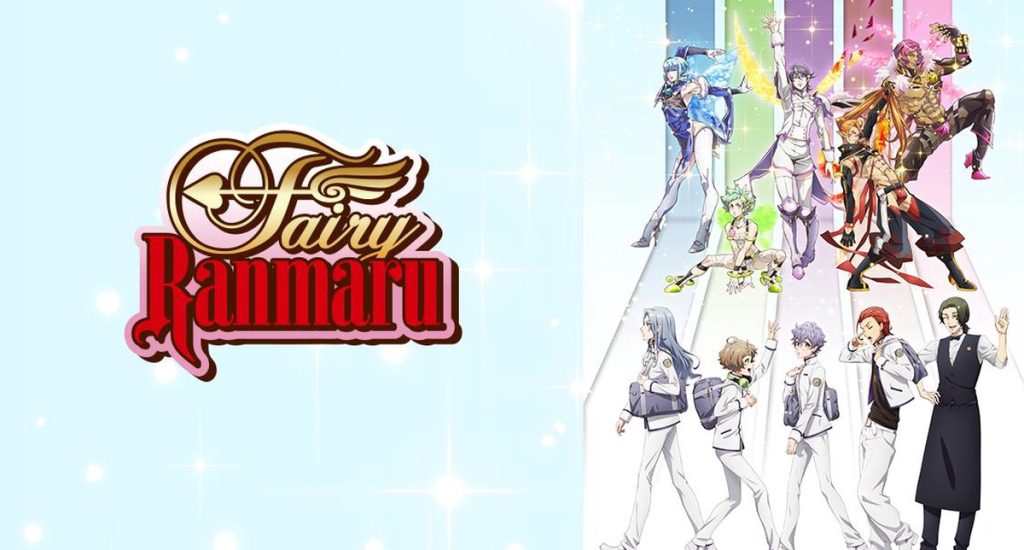 Fairy Ranmaru is a magical boy anime with BL elements, featuring five fairies posing as high school students working at Bar F in the real world. These fairies, with diverse personalities and abilities, aim to heal afflicted hearts and collect "attachments" for their kingdom. The anime combines fluff and boy action, providing an enjoyable experience for BL fans.
15. Yes, No, or Maybe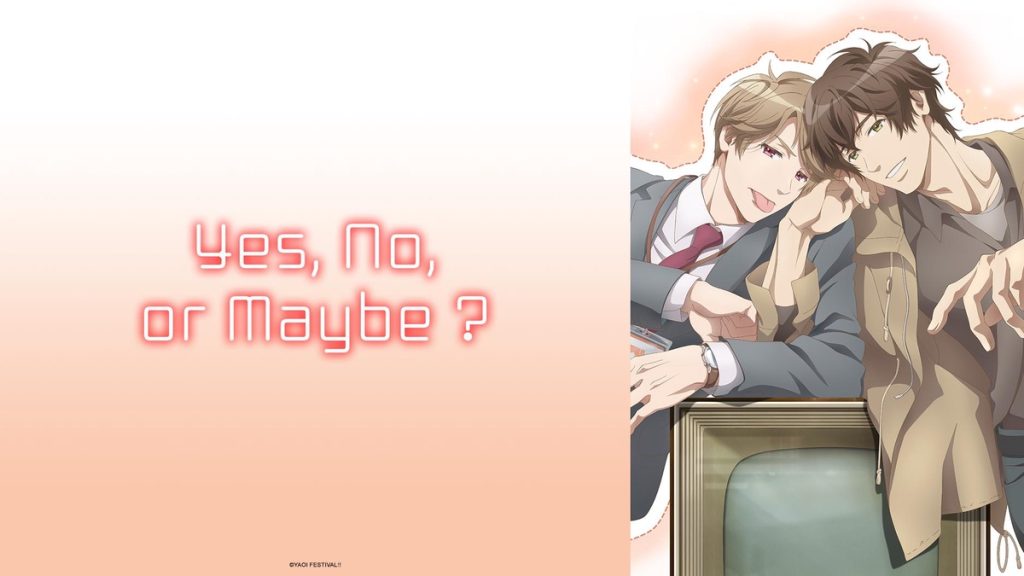 Yes, No, or Maybe is a compelling BL anime with an engaging storyline. The anime explores the budding relationship between TV announcer Kunieda Kei and animation artist Tsuzuki Ushio. Their worlds collide when Tsuzuki's injury leads Kei to help him with his job, revealing a contrasting side to Kei's personality. The anime promises an interesting and entertaining watch for viewers.
16. Sasaki and Miyano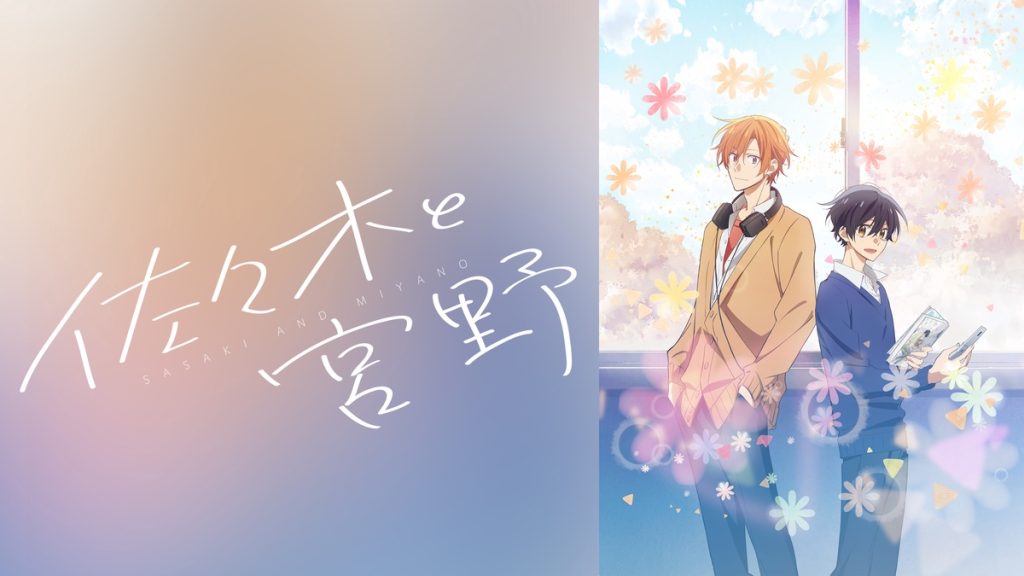 Sasaki and Miyano is a heartwarming and comedic BL anime depicting the budding romance between two contrasting characters, Sasaki Shuumei and Miyano Yoshikazu. The anime explores the complexities of teenage romance as Sasaki, with a bad-boy vibe, and Miyano, with a soft-boy vibe, navigate their feelings for each other while at school.
17. Heaven's Official Blessing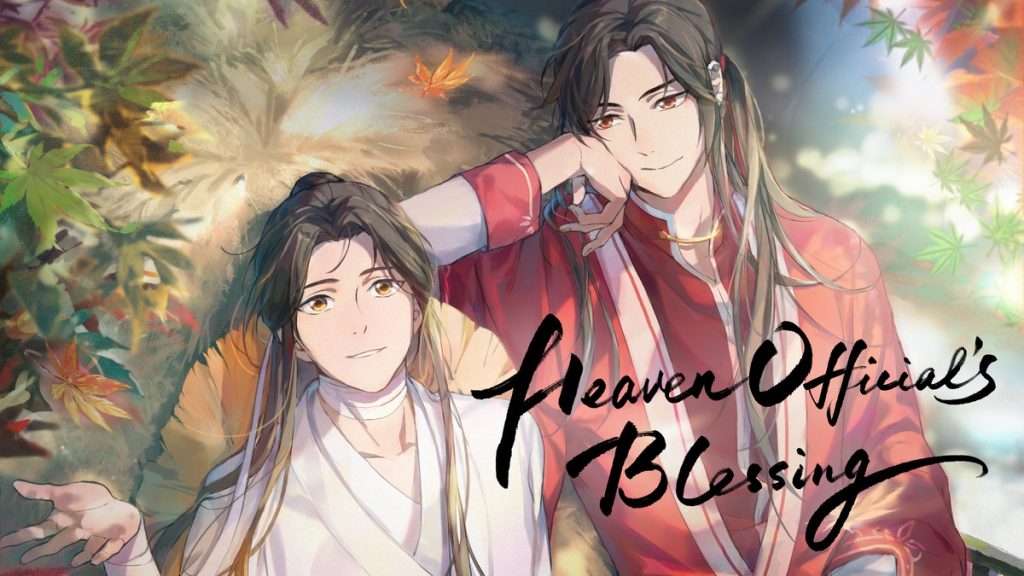 Heaven's Official Blessing is a Chinese BL anime known for its action, fantasy, and romance set in a richly developed Chinese world. The story revolves around Xie Lian, a former prince turned cultivator, and Hua Cheng, a mysterious ghost-like figure. The plot unfolds with magic, divine beings, and period politics, offering a captivating and emotionally resonant storyline.
18. Hirano and Kagiura
Hirano and Kagiura is a lighthearted and adorable BL anime focusing on side characters from "Sasaki and Miyano." Hirano Taiga and Kagiura Akira's love story unfolds, with Kagiura harboring romantic feelings for Hirano, who sees him as a younger brother. The anime explores the challenges of unrequited love as Kagiura navigates his growing feelings for his roommate.