Welcome to the explanation of the ending of the movie 'Come and Find Me,' which came out in 2016. This thriller was both written and directed by Zack Whedon, who happens to be the brother of the famous (or maybe not-so-famous) Joss Whedon.
Although Zack had prior experience directing television shows, such as the excellent but often overlooked series 'Halt and Catch Fire,' this film marked his first and only venture into directing movies.
In 'Come and Find Me,' we can see some similarities to Zack's previous work in Halt and Catch Fire. However, it's important to note that this film falls short when compared to the exceptional scripts of 'Halt and Catch Fire that elevated the TV series to a whole new level.
The movie features a cast that includes Aaron Paul, Annabelle Wallis, Garret Dillahunt, and Chris Chalk. While all these actors are skilled in their craft, the real issue lies in the screenplay itself. The story is somewhat messy and fails to provide a convincing explanation for the events that unfold on the screen.
Come and Find Me Ending Explained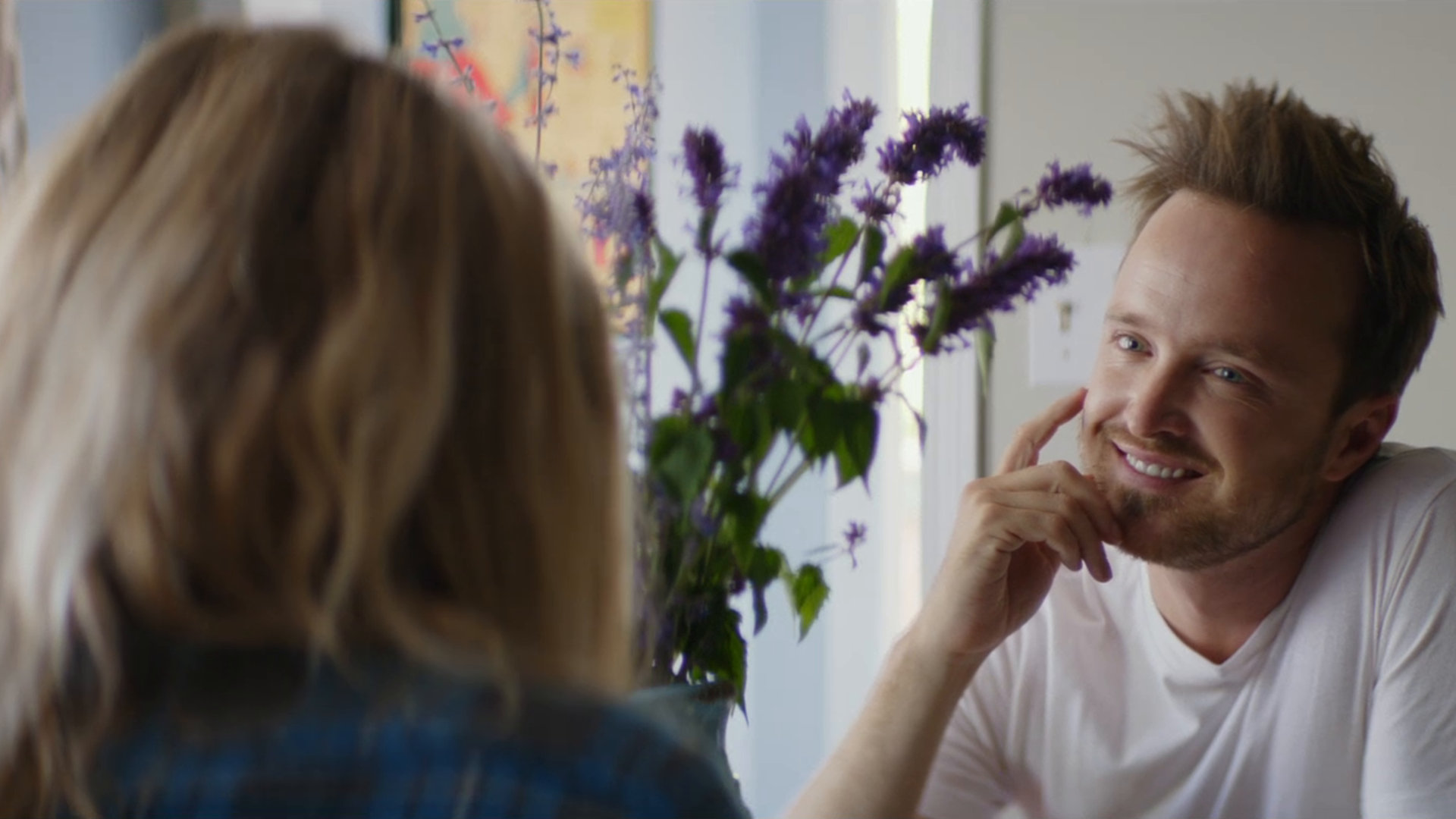 The movie Come And Find Me is about love, secrets, and spies. It uses flashbacks to tell the story and create an exciting ending. The main characters are Claire and David. They love each other but hide important things that will lead to their problems.
The story starts with Claire coming home, claiming she was attacked by a thief. But it turns out that the attack might be related to something Aleksandr had told David. This incident causes tension between Claire and David, and they argue. Claire asks David to always bring her back from her dark moments, and he promises to find her and save her.
David discovers another life Claire had, where she went by the name Dana. He was heartbroken when she disappeared, but he tried to move on. Still, David is determined to keep searching for her because they share a strong connection.
The intense ending of the movie is like the famous 1969 film Butch Cassidy And The Sundance Kid. David gets captured and tortured by John Hall's henchmen but is eventually rescued by Claire, who shoots everyone. She asks him why they were after him. David explains they were looking for a film he had, which reveals Hall was a double agent and was protecting Claire.
While they are running, David gets shot, and they escape on a motorcycle. They go back to get her movie, which proves that Hall was a double agent. While they are there, David is dying on the floor, and they face a tough decision. They can either leave through the front door, where Hall's men are waiting or go out the back and confront Aleksandr's people.
Circle Movie Ending Explained: The Mysteries Unveiled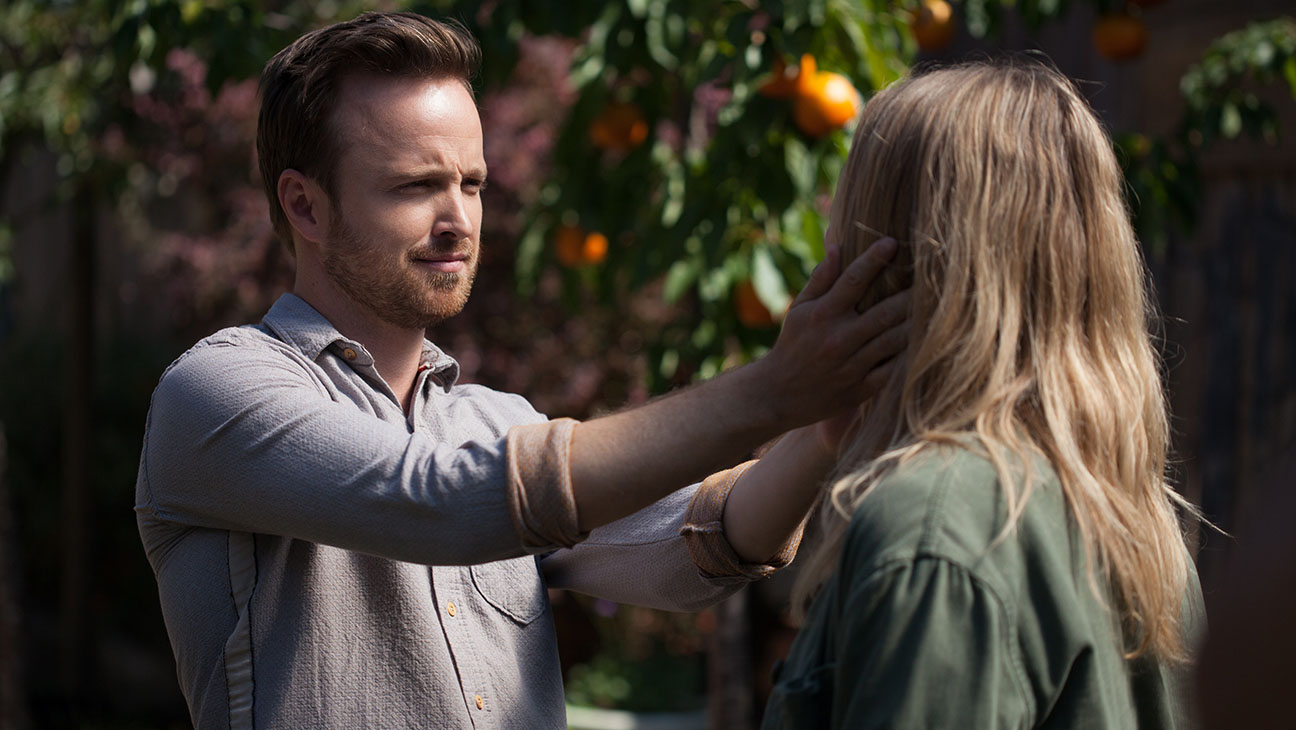 The sunny scenes of them lying on the floor are memories of an earlier conversation. The final shot shows them happily walking away, imagining what could have been. It represents the possibilities that Claire's spy life stole from them. Like Butch and Sundance, they might have met a heroic end, but the audience doesn't see it.
The movie has some gaps in the story that require us to accept things that may not be realistic. For instance, it's unlikely that the mobsters would have let David go, and it's hard to believe they could surprise Aleksandr in his apartment. However, despite these issues, the film is enjoyable, and Aaron Paul and Annabelle Wallis give fantastic performances.
In summary, Come And Find Me is a tale of love, secrets, and espionage. It uses flashbacks to tell the story and create a thrilling ending. The final scene, where they walk away happily, leaves a bit of hope that they survived the shootout and rode into the sunset together.
Come and Find Me Star Cast
Here is the list of Main Cast:
Aaron Paul as David Larraine
Annabelle Wallis as Claire Collins
Garret Dillahunt as John Hall-Breyer
Enver Gjokaj as Alexandr Nowzick
Zachary Knighton as Charlie Eckhart
Dean Redman as Jackson MacArthur
Michael Kopsa as Rezart
Chris Chalk as Buck Cameron / Kyle MacArthur
Artine Brown as Detective Gill Ruxin
Terry Chen as Detective Chris Sloan
American Psycho Ending Explained: Unmasking Patrick Bateman's True Nature
The Plot of Come and Find Me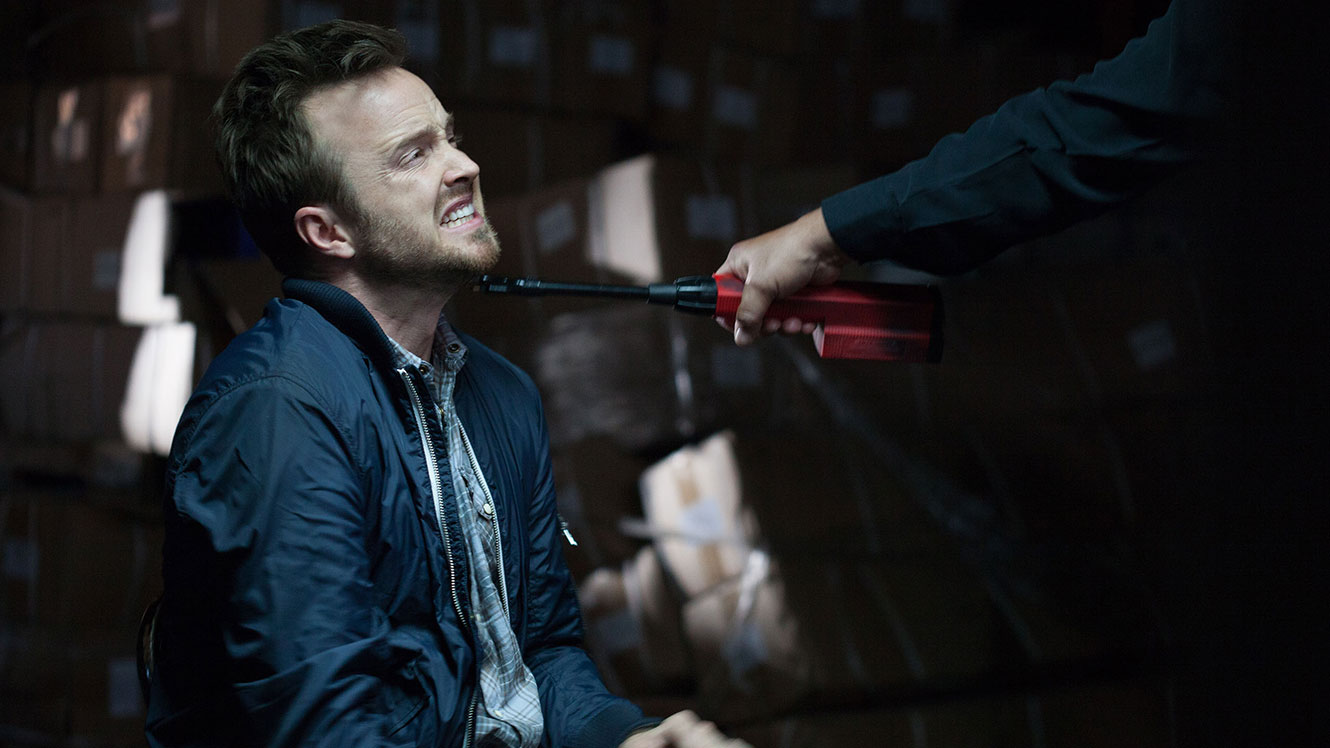 The movie tells the story of a man named David. David is very happy because he has a girlfriend named Claire, and they are in love. They have a good relationship, and everything seems perfect.
But then, one day, something terrible happens. Claire suddenly disappears. David is very sad and confused. He doesn't know where Claire has gone, and she didn't tell him anything before she left.
As David tries to understand what happened, he finds some strange pictures that Claire left behind. These pictures suggest that Claire might have been involved in something very dangerous. This worries David a lot.
David becomes very focused on finding Claire. He starts looking for clues and information to uncover the truth about her disappearance. However, the more he searches, the more complicated and puzzling things become.
David soon learns that Claire was not the person he thought she was. She might have been part of secret spy activities or other dangerous things. David is shocked and confused by this revelation.
As David continues his search, he realizes that he's in danger too. Some people don't want the truth to come out, and they start coming after him. David has to be very careful and clever to stay safe.
The movie is full of suspense and keeps the audience guessing. It explores important ideas about love, trust, and betrayal. David discovers that he doesn't know Claire as well as he thought he did. He has to navigate a world of secrets and lies to find out what really happened to her.
How You Can Watch Come and Find Me?
You can watch the movie "Come and Find Me" by either renting or buying it on two popular platforms, Vudu and Amazon Prime.
Trailer of Come and Find Me