On the fifth day since its release, the movie "Jawan," starring Shah Rukh Khan, has achieved a significant milestone in the world of Bollywood. It has become the third Indian film in the year 2023 to surpass the impressive mark of 300 crores in terms of box office earnings.
Specifically, on this Monday, the film managed to collect an additional 30 crore rupees from its viewers in India. This substantial addition has pushed the total earnings of "Jawan" to a remarkable sum of 316.56 crores rupees within the Indian market.
This success speaks to the film's popularity and the enthusiastic response it has received from the audience.
In an earlier interview with Rajeev Masand, Shah Rukh Khan confidently stated, "I don't have any competition." These words seem prophetic as his latest film, "Jawan," continues to make waves at the box office.
This Bollywood blockbuster has achieved something remarkable by becoming the third Indian film in 2023 to surpass the impressive Rs 300 crore mark in India.
On Monday, according to industry tracker Sacnilk, "Jawan" added a whopping Rs 30 crore to its already substantial earnings, bringing its total domestic collection to an astounding Rs 316.16 crore.
The film had a solid 17.38 percent occupancy rate in Hindi-speaking regions on Monday, with 13.72 percent in Tamil-speaking areas and 16.75 percent in Telugu-speaking regions.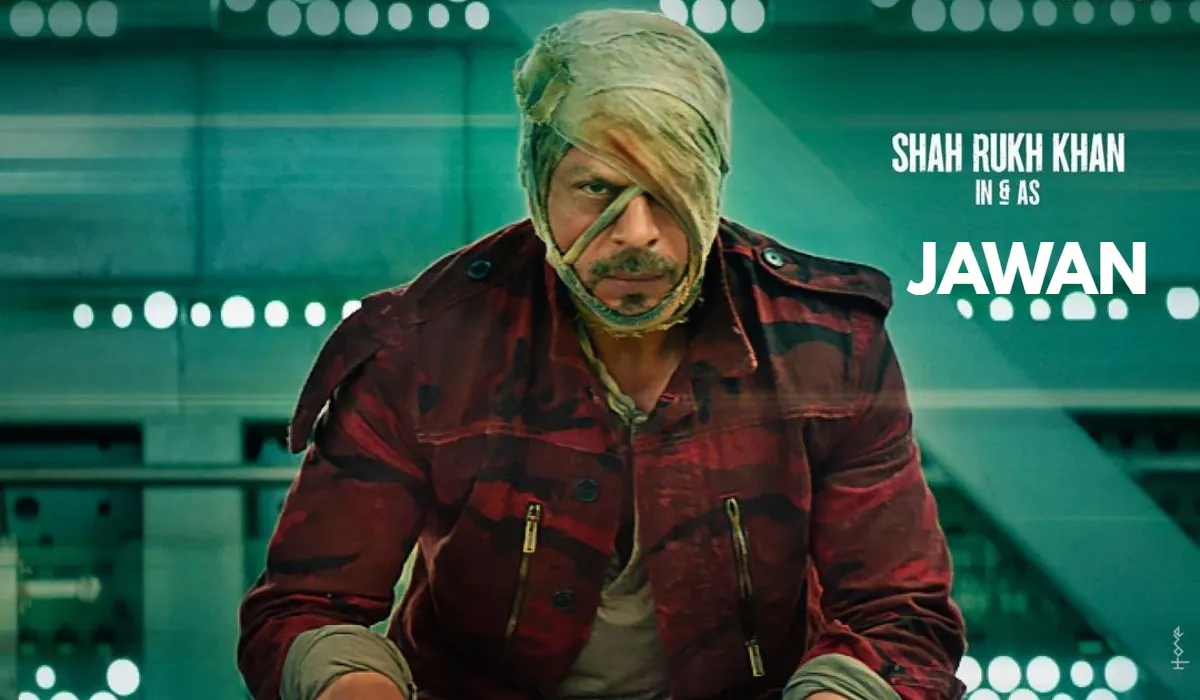 Notably, the film made history on Sunday by earning a staggering Rs 81 crore, setting a new record for the highest single-day earnings in Bollywood. Previously, SRK's "Pathaan" held this record with Rs 70.50 crore (with Hindi collections at Rs 68 crore) on its second day of release, which coincided with January 26, a national holiday.
Also Read:
"Jawan" has also achieved the distinction of being the fastest Bollywood movie to reach the Rs 500 crore mark at the global box office, according to the resources. As of Sunday, the film had amassed an impressive Rs 530 crore worldwide.
Directed by Atlee, "Jawan" stars South Indian celebrities Nayanthara and Vijay Sethupathi in prominent roles, portraying the protagonist's love interest and nemesis, respectively. Alongside Shah Rukh Khan, the film features Sanya Malhotra and Priyamani in pivotal roles.
Mukesh Chhabra, the casting director of "Jawan," disclosed in an interview that it took more than a year to complete the casting for the film. He explained, "We spent over a year on it. We had to discover new talent and align everyone's schedules. We had to commit them for more than 100 days, so the coordination was also time-consuming.
Major films like this require time. As I mentioned before, consider the examples of 'Dangal' and 'Dunki,' or 'PK' and 'Sanju.' Your work can't be rushed within three months."
For the latest updates on Bollywood and entertainment news, visit Bigflix, where you can also find the most recent headlines from India and around the world.