"Dear Child," an upcoming Netflix show that promises to keep you open-mouthed. The story revolves around Lena, who has endured years of captivity under her kidnapper's control. When she finally grabs an opportunity to escape, the series takes off on a thrilling and suspenseful ride. However, as Lena breaks free, the question arises: has true liberation been achieved?
The best-selling novel "Dear Child" by Romy Hausmann became its inspiration.  "Dear Child" explores the psychological depths of its characters in a six-part thriller.
In this article, we will cover all the essential details, including the release date, cast, plot, and trailer, so you can stay updated on everything about "Dear Child." Prepare to be captivated and intrigued as "Dear Child" reveals its mysteries, leaving you wondering about the limits of freedom and the complexities of the human mind. 
What Is the Release Date of "Dear Child"?
Mark your calendars for the 7th of September, as Netflix is set to premiere the much-awaited series, "Dear Child." Prepare yourself for a thrilling experience as this suspenseful drama unfolds over six gripping episodes, promising a rollercoaster of emotions and a web of mysteries to untangle.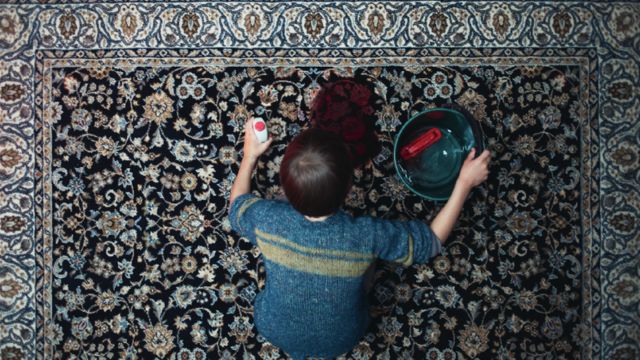 Fans will be delighted to completely involve themselves in the intriguing world of "Dear Child" and follow the captivating storylines that promise to keep them open-mouthed. This Netflix original is a must-watch, offering audiences a thrilling journey into a world filled with suspense, mystery, and emotional intensity. Get ready to be hooked from the very first episode!
Who Is in the Cast of "Dear Child"?
The anticipation is building and we are here to reveal the talented actors who will bring these captivating characters to life. Stay tuned with us to discover the faces behind the gripping drama that promises to keep you open-mouthed.
Don't miss out on this exciting revelation – it's time to find out who will be starring in this series! Check out the Cast below:

| | |
| --- | --- |
| Real Name | Series Name |
| | Hannah |
| | Karin Beck |
| | Matthias Beck |
| | Aida Kurt |
| | Jonathan |
| | Gerd Bühling |
| |   |
| |   |
What Is the Plot of Dear Child?
In a remote area that is quite secure, Lena and her two children, Hannah and Jonathan, live cut off from the outside world. Their lives revolve around a strict schedule for meals, restroom visits, and bedtime, and they follow a strange ritual of lining up and showing their hands whenever a specific person enters the room. They obediently obey all commands given to them.
However, fate takes an unexpected turn when Lena manages to escape from this confining environment. A near-fatal car accident brings her and Hannah to the hospital, finally exposing the horrifying truth of their captivity are eventually made public.
Lena's parents, who have been searching desperately for their missing daughter for nearly 13 years, finally arrive, bringing to light the darkness that has surrounded Lena and her children's lives.
This chilling and mysterious story of "Dear Child" is filled with suspense and emotion, promising an exciting tale of survival, escape, and the long-awaited reunion of a family torn apart by a disturbing secret.
Is There Any Trailer for Dear Child?
Unfortunately,  we'll have to wait a little longer for the trailer to be released. With the show set to premiere in September, we can expect the trailer to drop either a month before or a few weeks leading up to the release date. In the meantime, make sure to have your subscription ready so you can binge-watch the series as soon as it's out.
If you're looking for similar shows to keep you entertained until then, Netflix has a variety of thrilling options. Dive into "The OA," where a missing woman's return brings extraordinary experiences, or venture into the world of "Stranger Things," as a group of kids faces supernatural occurrences. 
"The Society" takes you to an empty town with trapped teens, while "Dark" explores the complexities of time travel. For those intrigued by post-apocalyptic survival, "The Rain" offers a gripping tale set after a deadly rain virus. There's no shortage of suspenseful and captivating content to keep you hooked until the release of the much-awaited series!
Where to Watch Dear Child?
"Dear Child" is all set to make its grand debut on Netflix, and you won't want to miss it. Mark your calendars for this much-awaited and thrilling series, as it promises to take you on a captivating and engaging journey. Get ready to experience suspense, mystery, and intense emotions as you explore the world of "Dear Child."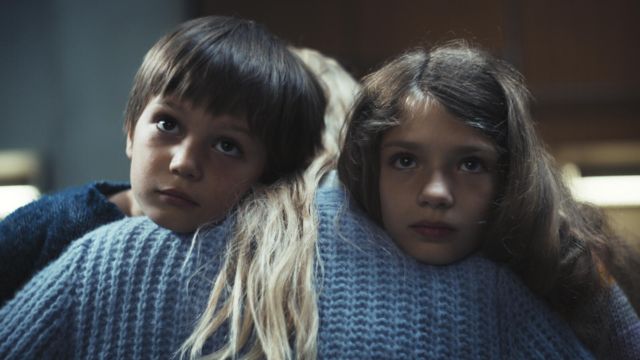 The wait is almost over, and with Netflix at your fingertips, you can watch this amazing series right from the comfort of your own home. Don't forget to clear your schedule for the release date – it's time to be swept away by the gripping tale of "Dear Child" on Netflix!
The standard plan at $9.99 per month, allowing ad-free streaming on two devices simultaneously, or the premium plan at $14.99 per month, enabling ad-free streaming on up to six devices at once. With such flexibility and so many choices, Netflix ensures an enjoyable streaming experience for all viewers, including the eagerly awaited "Dear Child" series!
Conclusion
As the release date of "Dear Child" on Netflix gets closer, we can't help but feel the excitement building up. With its promise of suspense, mystery, and emotional intensity, this thrilling series is poised to captivate audiences worldwide.
As viewers, we eagerly await the opportunity to delve into the intriguing world of "Dear Child" and uncover the secrets that lie within its intriguing episodes. We do not doubt that they will bring depth and authenticity to their roles, making the characters come alive on screen.
Mark your calendars for this September and get ready to be taken on a thrilling journey of survival, escape, and the power of family. In the end, the success of "Dear Child" will ultimately be measured by the lasting impact it leaves on its audience, and we hope that it will be a series that will remain in our minds and hearts long after the credits roll.
Stay tuned with us for more exciting articles and updates on our website. Don't miss out on the latest buzz and captivating content—we've got you covered!