As of the 39th day since its release, the Indian box office collection for the movie "Gadar 2," featuring Sunny Deol, Ameesha Patel, and Utkarsh Sharma, has reached a total of 520.60 crore rupees.
Directed by Anil Sharma, "Gadar 2" has been a successful film at the box office. It's the sequel to the original "Gadar" movie.
However, it's facing a challenge in surpassing the 524 crore rupees mark, which is the amount earned by the Hindi movie "Pathaan," directed by Siddharth Anand and starring Shah Rukh Khan, Deepika Padukone, and John Abraham. "Pathaan" currently holds the title of the highest-grossing Hindi film.
According to initial estimates by industry tracker Sacnilk, "Gadar 2" earned only 60 lakh rupees on Monday, bringing its total collection to 520.60 crore rupees. On September 18, it had an estimated occupancy rate of 12.77%.
In an interview with India.com, director Anil Sharma commented on the film's potential to surpass "Pathaan." He mentioned, "I don't pay too much attention to numbers. 'Pathaan' has performed exceptionally well, and 'KGF Chapter 2' also did extremely well.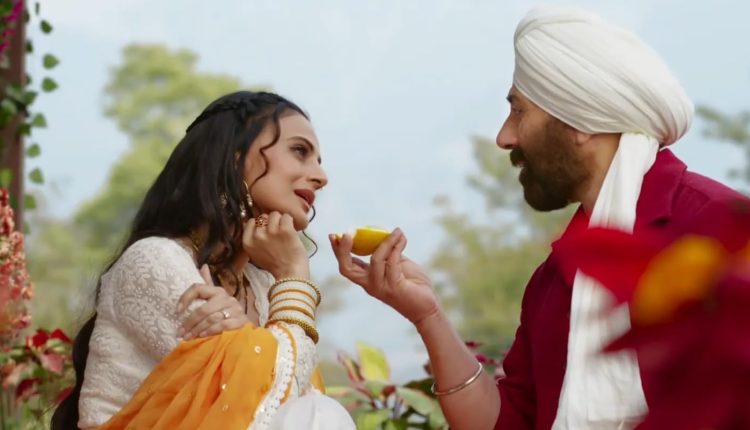 Now, 'Gadar 2' is also performing strongly. We'll see how far it goes; it's the audience's film. We've already crossed 400 crores, and it may reach the 500 crore mark soon, possibly even 1,000 crores at some point. We're not solely focused on numbers; we want to create a place in people's hearts.
The audience is watching and loving it, which is what matters to us. The box office numbers today are genuine, nothing is fabricated."
"Gadar 2" was released on August 11 and had a box office clash with "OMG 2," starring Akshay Kumar and Pankaj Tripathi.
In her review of "Gadar 2," Shubhra Gupta wrote, "Seeing Sunny Deol in action, dominating the screen, brought back a sense of déjà vu. It reminded me of the time when he did the same in the original 'Gadar,' where he heroically rescues his 'dulhaniya' from the clutches of her villainous Pakistani father, played by Amrish Puri, who was a master of menacing expressions."
For more Bollywood updates and entertainment news, as well as the latest headlines from India and around the world, you can visit Bigflix.