The well-liked teen comedy series Heartbreak High from Australia debuted on September 14, 2022. With viewers clocking an incredible 18.25 million hours of viewing time in its first week, it soon became incredibly popular on Netflix, landing at number six on the list of the top 10 TV English titles. It gained five spots the following week and garnered 14.88 million viewing hours. The series remained in the top 10 even in its third week, ranking at number eight with 9.48 million viewing hours. Just one month after its debut, Netflix renewed the show due to its resounding success.
Heartbreak High Season 2's official release date has not yet been announced. However, we have been meticulously compiling any information that is readily available about Season 2 to put together a thorough manual to share with you.
Heartbreak High Season 2 Release Date Revealed
According to a press release from Netflix from July 2023 (via Netflix Life), the release date of Heartbreak High Season 2 is 2024. Because filming and editing for the season are still going on, it might take some time before Netflix announces the official release date. Our current best guess for the release is early 2024.
It's unlikely that the new episodes will be available for streaming until the end of 2023, given the production timeline, which is expected to wrap up in August. Before the season is officially released, there is a lengthy post-production process that takes about six to seven months to complete. Given this, it is reasonable to anticipate the release of Heartbreak High's second season in February or March 2024.
Heartbreak High Season 1 Quick Recap
The first season of Heartbreak High centers on the fallout from a scandal at Hartley High involving an "incest map" that revealed students' romantic ties. Due to her participation in making the map with her former closest friend, Harper McLean, Amerie Wadia ends up being an outcast. The season centers on Darren Rivers, Quinn "Quinni" Gallagher-Jones, Sasha So, and Malakai Mitchell, among other characters. Friendships are put to the test, relationships start, and dramatic events like a police brutality incident and a startling discovery about Harper's father happen. The season comes to a close with Harper telling Amerie the truth about a traumatic night that resulted in their friendship being restored and the scandal being resolved.
Also, read
Heartbreak High Season 2 Expected Plot
In the season one conclusion, Harper and Amerie reconciled after she exposed the origin of her trauma to Chook, who was responsible for her abduction, which might have had unimaginable repercussions.
The BFFs will probably exact more retribution on Chook in season two since he has to be held accountable.
While this was going on, Amerie and Malakai's romance appeared to be ended, but something tells us they aren't quite over each other (have you seen those lingering looks?).
When Ca$H was detained, the prospective romance between Darren and Ca$h was snuffed out in an ice bucket. Having said that, season two will surely explore their narrative in more detail.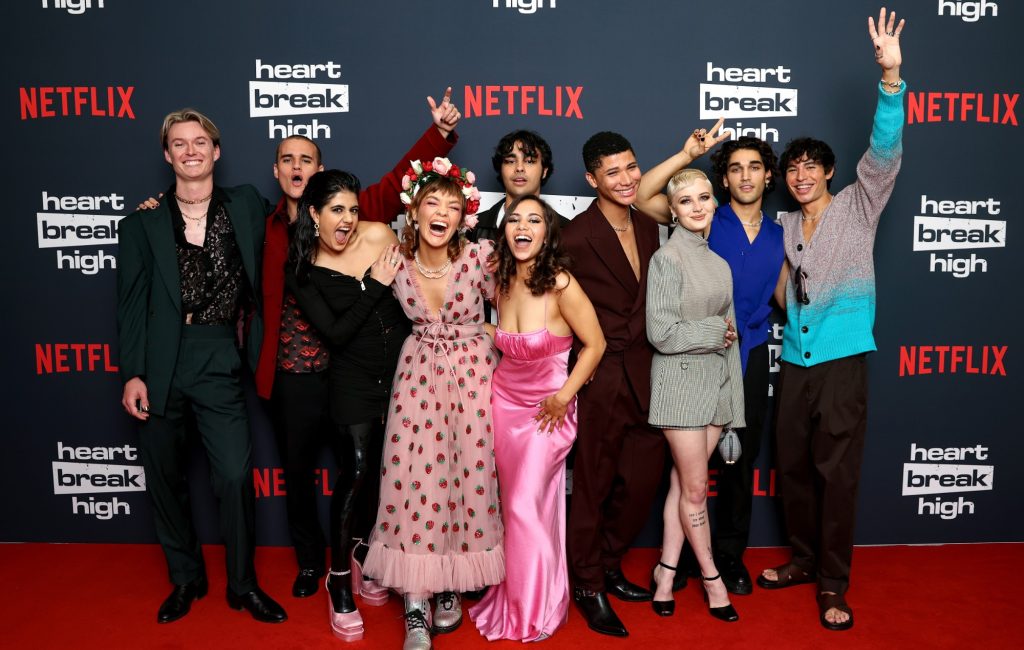 Season 2 Cast of Heartbreak High
Trailer of Heartbreak High Season 2
At the time of writing this blog, there is no official trailer for Season 2 of Heartbreaking High but Netflix confirmed the season so the trailer will be released in a few months.