Ganpati Bappa has been away from the Ambanis for a few days. It had been two days since he got there. Nita Ambani, Mukesh Ambani, Radhika Merchant, Anant Ambani, Shloka Mehta, and Akash Ambani were some of the Bollywood stars who went on the Visarjan yatra.
Also joining the business family were Janhvi Kapoor and Shikhar Pahariya, who is said to be her boyfriend. Janhvi and Shikhar were seen dancing with other devotees during the visarjan process.
Janhvi wore a white saree to Ganesh Utsav at the Ambanis' house. At the party, Janhvi took photos by herself, but Khushi Kapoor was seen with her father, Boney Kapoor. Janhvi goes to the temple in Tirupati a lot. Last month, she went to the Tirumala Swami Temple in the Indian state of Andhra Pradesh. A number of videos from their trip have been shared on social media.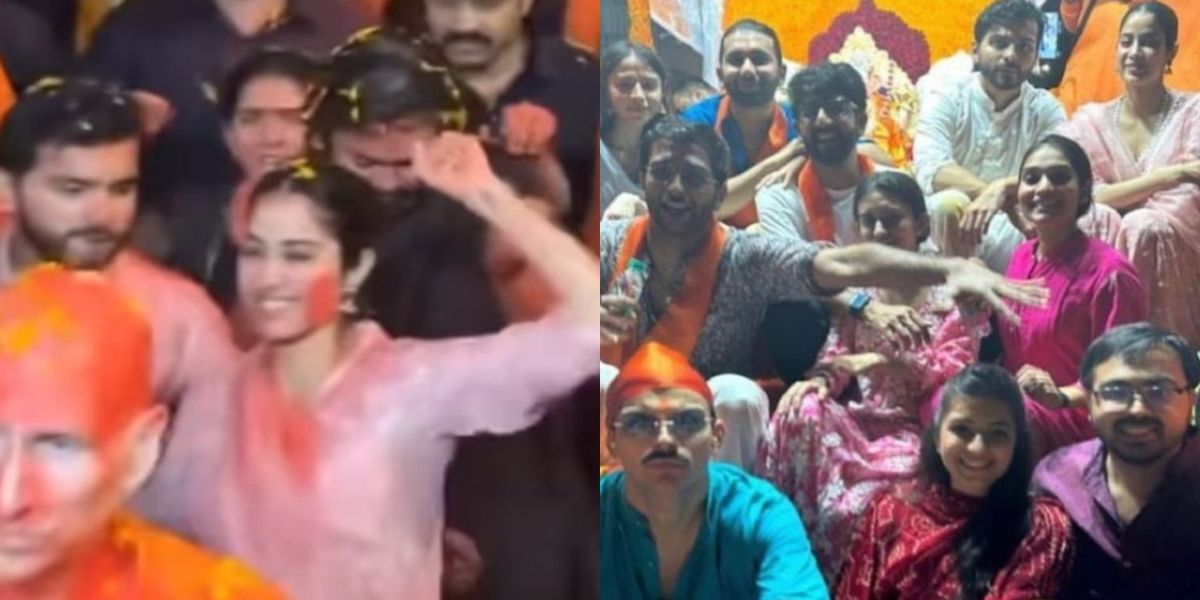 Janhvi is wearing a violet saree and putting her head on the floor of a temple in the videos that have gone viral. Janhvi was with Shikhar Pahariya, who, as you can see, was wearing traditional clothes. Janhvi smiles at the people taking pictures of her as well. Janhvi and Shikhar say their prayers and then walk to their car.
Shikhar Pahariya is the grandson of Sushilkumar Shinde, who used to be the leader of Maharashtra. In case you didn't know, Sushilkumar Shinde was the leader of Maharashtra. Janhvi Kapoor and Shikhar Pahariya are often seen at restaurants and bars. They have never talked about being together in public.
To get to know about more the incidents or news in the entertainment industry, bookmark our website. Don't forget to share this with your friends and family or a group. BigFlix is always ready to provide you with all the news about what is going on in the entertainment industry, so don't forget to add it to your favorites.