In this article, we've got you covered with everything you need to know about Karan Deol's mesmerizing monochrome photos with his wife, Drisha Acharya, that truly capture the essence of love. Dive right into their enchanting world right here at Bigflix.
Karan Deol recently treated fans to a glimpse of his romantic side by sharing some enchanting monochrome photos with his wife, Drisha Acharya. These captivating pictures, accompanied by heartfelt captions, exude an unmistakable aura of love. In these two intimate images, Karan and Drisha beautifully showcase their affection, making the moments truly magical.
Karan Deol's Instagram Delight: Sharing Moments of Love
In the first captivating monochrome photo, Karan gazes deeply into Drisha's eyes, capturing a moment of profound connection as her own eyes remain closed, frozen in time by the click of the camera.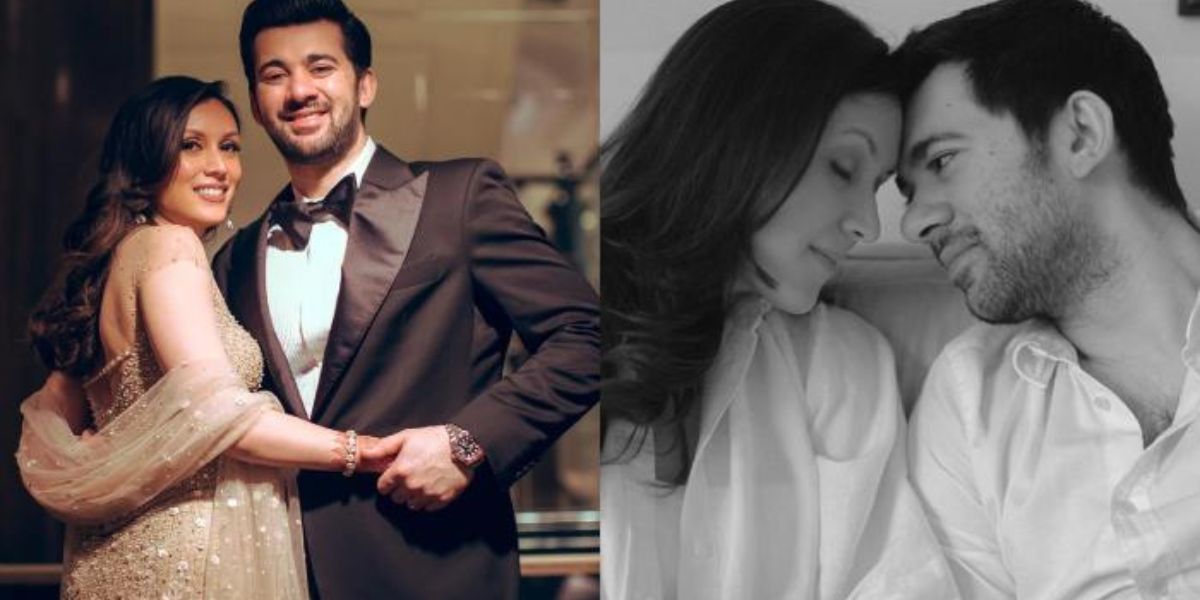 The second picture paints a different yet equally enchanting scene, with Drisha gently holding onto Karan's shoulder. While her eyes meet the camera's lens, Karan appears lost in contemplation, his thoughts wandering into the depths of their shared love.
Accompanying these evocative snapshots, Karan's words resonate with affection as he captions the pictures, "My better half and my forever home," encapsulating the enduring bond and warmth they share.
Joining Hearts and Lives: The Recent Wedding Unveiled
Karan and Drisha's love story recently reached its beautiful culmination as they exchanged vows on June 18 in the vibrant city of Mumbai. Their special day was adorned with the presence of close friends and cherished family members, all coming together to celebrate their union.
One heartwarming highlight of the wedding was Karan's father, Sunny Deol, who graciously greeted each and every guest personally, adding a warm and personal touch to the festivities.
As the sun dipped below the horizon, the Deol family hosted a splendid wedding reception, which was graced by the presence of renowned Bollywood celebrities. The star-studded event saw the likes of Salman Khan, Aamir Khan, Ranveer Singh, and Deepika Padukone, adding to the glittering charm of the evening and making it a truly unforgettable celebration of love.
Finding Harmony and Happiness in Married Life
Following their heartwarming wedding, Karan and Drisha embarked on a romantic honeymoon getaway to the picturesque destination of Manali. Karan, known for his talent in acting, found a perfect match in Drisha, a talented fashion designer in her own right.
Notably, Drisha comes from a storied cinematic lineage as the daughter of veteran filmmaker Bimal Roy and his wife Basu Bhattacharya, adding a touch of glamour and creativity to their union.
Interestingly, Karan's introduction of Drisha to his father, Sunny Deol, came only after Pooja Deol, his half-sister, had already been acquainted with Karan's long-time girlfriend. This family connection and thoughtful timing added a heartwarming dimension to their journey of love and togetherness.
Stay connected with us for a world of exciting articles and updates on our website. Don't let the latest buzz and captivating content slip through your fingers—we've got it all right here, just for you!