In the latest episode of Kaun Banega Crorepati 15, our host Amitabh Bachchan warmly welcomed viewers and introduced our special contestants for the evening, Chhavi Rajawat and Neeru Yadav. These remarkable women shared their inspiring stories of how they have worked tirelessly to bring positive changes to their respective villages.
Amitabh Bachchan praised Chhavi and Neeru for their remarkable efforts and asked them about their motivation to make such a significant impact in their communities. He was particularly interested in Chhavi's decision to leave her job in the city to return to her village. Chhavi explained that she had a deep desire to contribute to her village's development and transform it into a modern city.
After these heartening introductions, the game officially commenced. Amitabh Bachchan explained the rules and presented the contestants with their first question: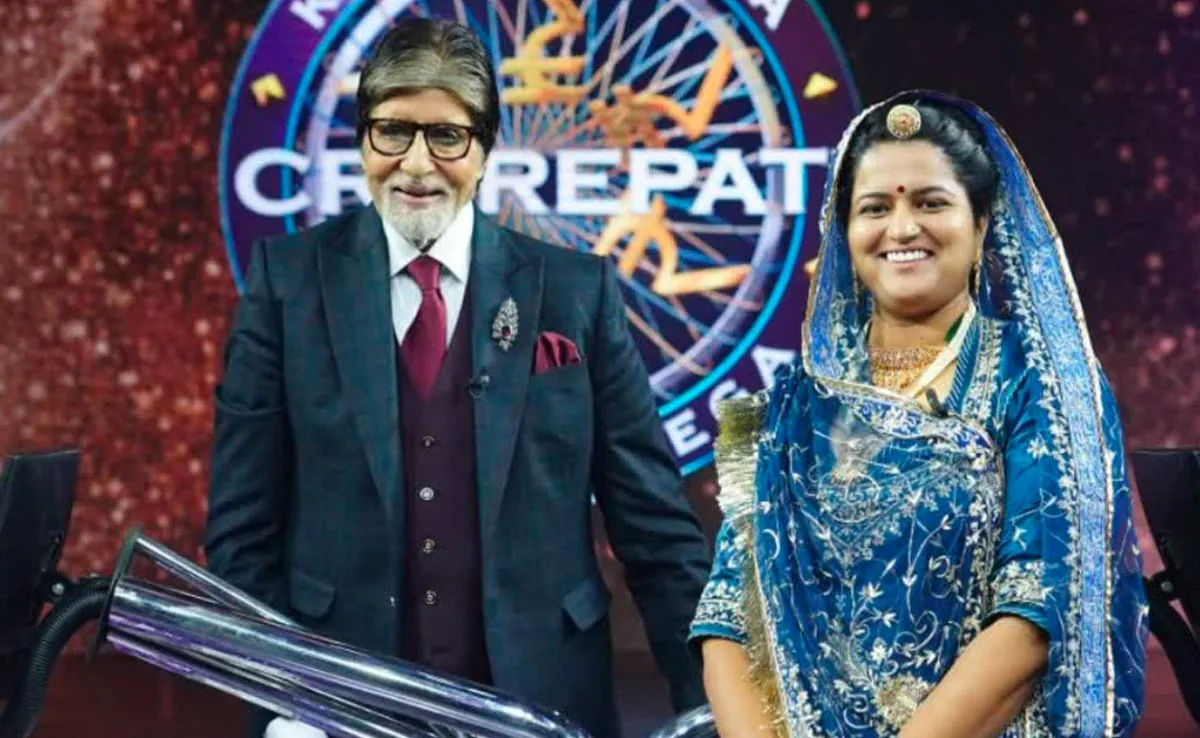 Question 1 (Worth Rs 1000): Which of these physical features of Rajasthan is similar to the Sahara in Africa?
Thar
Aravalli
Pushkar
Luni
After some thoughtful discussion, Chhavi and Neeru confidently chose option A. Big B confirmed that they were correct, earning them Rs 1000.
Moving on to the next question:
Question 2 (Worth Rs 2000): Which of these animals does not have hooves?
Horse
Cow
Deer
Wolf
Chhavi and Neeru quickly agreed on option D, and once again, they were correct, now with Rs 2000 in their pocket.
With their confidence growing, they tackled the third question:
Question 3 (Worth Rs 3000): To calculate the perimeter of which of these shapes would you multiply the length of one side by four?
Triangle
Square
Pentagon
Circle
Chhavi and Neeru were in sync and chose option B, which was indeed the correct answer. They now had Rs 3000.
The fourth question followed:
Question 4 (Worth Rs 5000): Which of these sportspersons has not participated in the Olympics?
Mirabai Chanu
Sakshi Malik
Rahul Dravid
Leander Paes
After some discussion, Neeru confidently selected option C. Amitabh Bachchan confirmed that it was the correct answer.
Amitabh Bachchan then shifted the focus to the inspiring work that Chhavi and Neeru were doing in their villages. He asked them about the community's response to their efforts. In response, they shared their experiences, highlighting the challenges they faced as female leaders in their respective positions.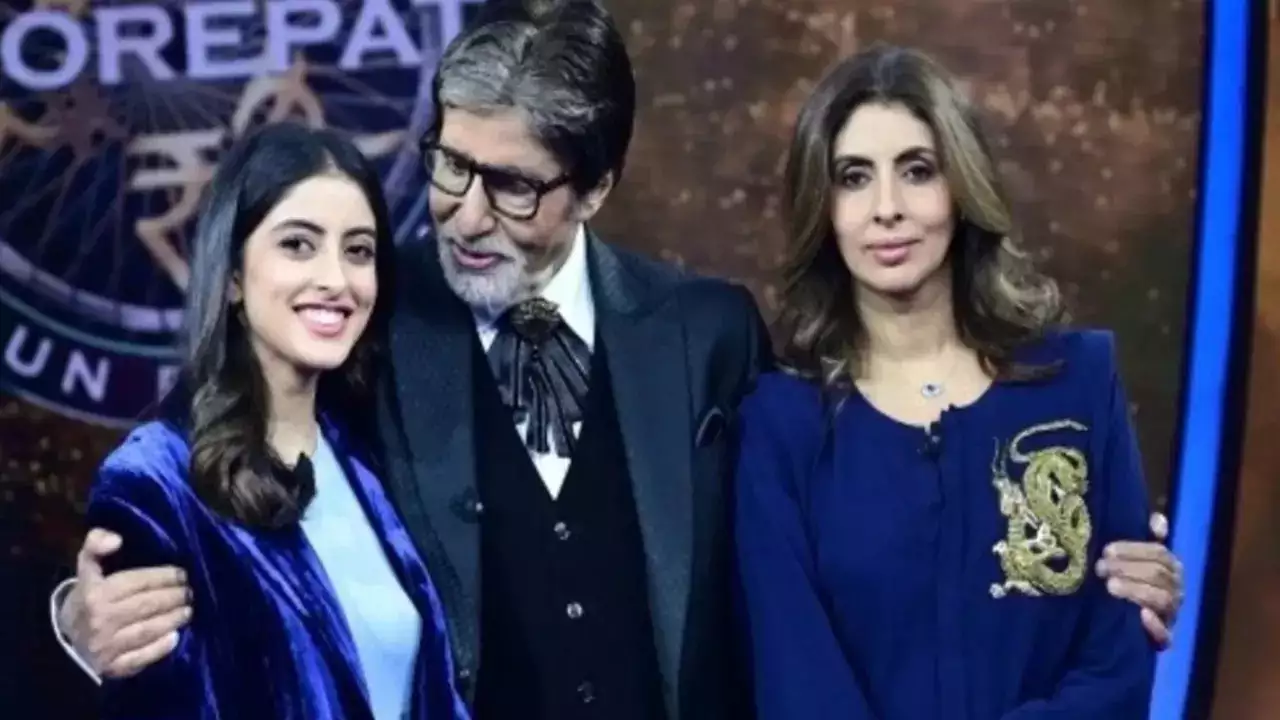 Also Read:
Big B Shared an Uplifting Story
Revealing that some college girls had come together to support women who faced difficulties during their menstrual cycles. He commended his granddaughter, Navya Naveli, for her involvement in this initiative. Navya had taken the initiative to build a small cottage where women could stay during their periods, eliminating the need for them to stay in the forest far from their homes. Amitabh Bachchan expressed his pride in Navya's compassionate and thoughtful gesture and hoped that her actions would inspire others to make positive changes as well.
The episode continued with Neeru and Chhavi answering all the questions in the first round correctly. To add a lighter note to the show, Big B also mentioned an iconic song from his career, "Mere Angane Mein," and shared a humorous anecdote about how he felt a bit embarrassed when the song played.