The Lincoln Lawyer TV series, based on Michael Connelly's books and the film starring Matthew McConaughey, arrived on Netflix in 2022 to critical acclaim. If you've already binge-watched season 1 and are curious about season 2, this article has all the details you need.
Find out everything about Lincoln Lawyer season 2, including where and how to watch it. Prepare for more riveting legal drama and intriguing storylines as the series continues to captivate audiences with its excellence.
Lincoln Lawyer Season 2 release date
Great news for fans of The Lincoln Lawyer! Netflix's head of global television, Bela Bajaria, confirmed the return of the show for a season 2 during the Banff World Media Festival in May 2022. Given the series' immense popularity, with a spot in the top 10 for weeks after season 1's release and a wealth of material from Michael Connelly's six books, it came as no surprise to most.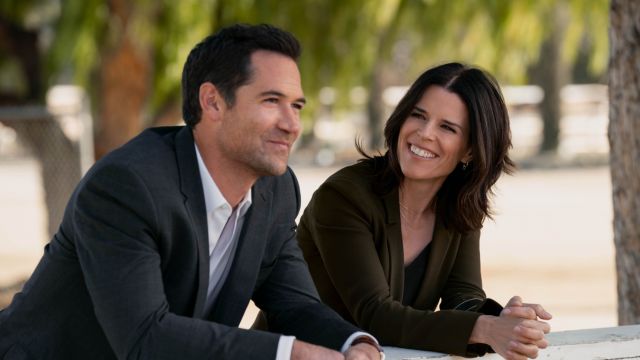 Season 1 of The Lincoln Lawyer debuted on May 13, 2022, and now, just a little over a year later, season 2 has already graced the streaming platform on July 6, 2023. However, the excitement doesn't end there, as the second part of season 2 is set to be released on August 3, 2023, with the first five episodes already available for viewers to enjoy.
Prepare for more thrilling legal drama as Mickey Haller takes center stage once again in this highly anticipated second season. With engaging storylines and compelling characters, The Lincoln Lawyer continues to be a hit among audiences, and fans can't wait to see what happens in the rest of season 2.
Who Is in the cast of Lincoln Lawyer Season 2?
With high-stakes courtroom drama, complex characters, and unexpected twists, 'Lincoln Lawyer' Season 2 is set to exceed all expectations. This season guarantees a gripping and intense viewing experience that will leave you at the edge of your seat! Don't miss the chance to witness the brilliance of 'Lincoln Lawyer' Season 2's cast. Here is the cast mentioned below:
What is the Plot of Lincoln Lawyer season 2?
In The Lincoln Lawyer Season 1, we were introduced to Mickey Haller and his legal prowess, closely following the events of Michael Connelly's book, The Brass Verdict. Now, in Season 2, the show will delve into The Fifth Witness, the fourth book in the series, while also resolving the remaining plot threads from the previous season.
The question of Martha Renteria's true killer remains a significant part of Mickey Haller's story, established in the first book. The intriguing season finale introduced a mysterious character with a tattoo, possibly the killer, aligning with the book's narrative. Netflix's long-term plans to explore this plot line in Season 2 promise more intense legal drama and suspense for viewers. 
Get ready for another thrilling season of The Lincoln Lawyer as Mickey Haller takes on new cases while seeking justice for past mysteries. In The Lincoln Lawyer Season 2, Mickey Haller dives into the events of The Fifth Witness, where he takes on the defense of Lisa Trammel, accused of murdering a prominent figure, Mitchell Bondurant. 
The first five episodes show Mickey facing challenges, and his life seems to be falling apart. As we await Part 2, we hope to see Mickey regaining his strength and finding a new path to victory in this gripping murder case. Brace yourself for more intense courtroom drama and unexpected twists as Mickey Haller fights for justice in this thrilling season of The Lincoln Lawyer.
Where to Watch Lincoln Lawyer Season 2?
Exciting news for Netflix subscribers! Season 2 of The Lincoln Lawyer is a Netflix exclusive, meaning you'll need your Netflix subscription to watch this gripping legal drama. If you're already subscribed, you can start watching it now, at least the first five episodes that have been released.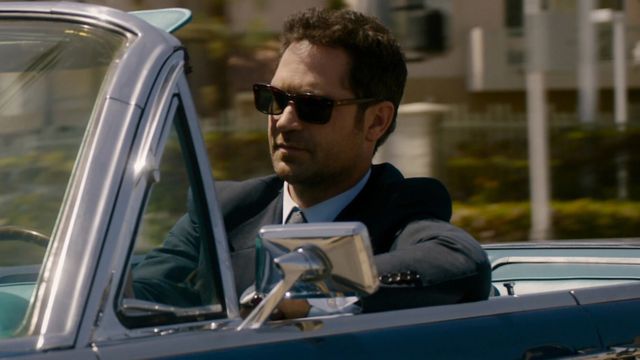 Get ready for more thrilling courtroom action and intense storytelling as Mickey Haller takes on new cases and faces challenging adversaries in this Netflix exclusive series. Don't miss out on the excitement – log in to your Netflix account and dive into the world of The Lincoln Lawyer Season 2!
Watch The Trailers For The Lincoln Lawyer Season 2
Exciting updates for The Lincoln Lawyer fans! On June 15, 2023, Netflix dropped the first full trailer for Season 2, offering a glimpse into Mickey's latest legal adventures. Prior to that, on June 6, 2023, fans got their first sneak peek through a series of images from the new season. 
Click here, to watch the part 1 Season 2 trailer
Click here, to watch the part 2 Season 2 trailer.
After the release of Part 1, the excitement continued as Netflix released the trailer for Part 2 of Season 2 on July 13. Get ready for more intense courtroom drama and intriguing mysteries as Mickey Haller returns to tackle a new case in this highly-anticipated Netflix series. Don't miss the opportunity to follow Mickey's journey in The Lincoln Lawyer Season 2!
Conclusion
In conclusion, The Lincoln Lawyer Season 2 delivers a thrilling and action-packed legal drama that keeps fans on the edge of their seats. From Mickey Haller's captivating courtroom battles to the intriguing mysteries he unravels, the season keeps viewers thoroughly engaged. 
With its gripping storytelling and talented cast, Season 2 lives up to the high expectations set by the first season. Whether you're a fan of Michael Connelly's books or new to the series, The Lincoln Lawyer Season 2 is a must-watch on Netflix, offering thrilling entertainment and a deeper dive into Mickey Haller's world of justice and intrigue.
Stay in the loop and never miss a beat! Stay tuned with us for more exciting articles and updates on our website. Don't miss out on the latest buzz and captivating content—we've got you covered!