The highly awaited Netflix release of "Love at First Sight" is just a month away, and fans are eagerly counting down the days to start streaming this enchanting romance.
Directed by Vanessa Caswill, renowned for her work on the BBC miniseries Little Women, and produced by Matt Kaplan, known for the successful To All The Boys film series, expectations are running high for this upcoming movie.
In this article, we will delve into all the exciting details, including the release date, cast, plot, and trailer, giving viewers a sneak peek into the world of "Love at First Sight." So, mark your calendars and get ready to be swept off your feet by this captivating love story, coming soon to Netflix.
Stay tuned for all the updates and information on where to watch "Love at First Sight" as the release date draws near.
When Is the "Love at First Sight," Coming Out on Netflix?
The magic of "Love at First Sight" lands on Netflix on September 15, 2023. Based on Jennifer E. Smith's enchanting novel, "The Statistical Probability of Love at First Sight," the movie promises to be a heartwarming journey of romance.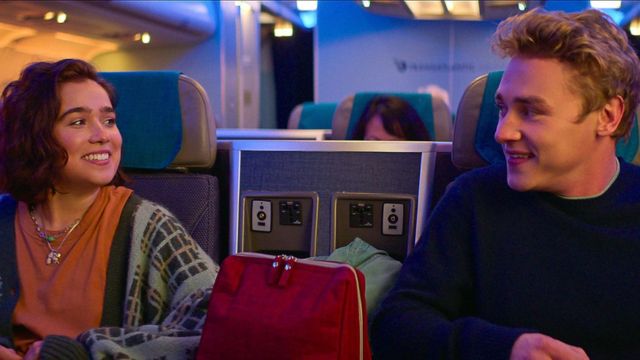 Centred around Hadley and Oliver, the story follows their unexpected encounter on a flight from New York to London. As fate brings them together at 30,000 feet, sparks fly, and their lives are forever changed by a chance meeting. Viewers can expect to be swept away by the beautifully portrayed love story that unfolds against the backdrop of this transatlantic flight.
Who Is in the Cast of Love at First Sight?
The cast of "Love at First Sight" is nothing short of captivating!  As the love story of Hadley and Oliver unfolds onscreen, viewers can expect to be mesmerized by the chemistry and emotion portrayed by the cast.
Stay tuned as the cast of "Love at First Sight" is revealed, promising to add depth and authenticity to this heartwarming drama. Here is the cast list of the drama:
What Is the Plot of Love at First Sight?
Get ready to be swept off your feet in the enchanting movie "Love at First Sight." Join Hadley, a passionate book lover, as she embarks on an exciting journey from NYC to London for her father's remarriage. But destiny has a different plan when she misses her flight and encounters the charming statistics major, Oliver, in an unexpected twist of fate.
As they end up on the same flight, but in separate seats, the universe conspires to bring them together. With luck on their side, they find themselves seated next to each other, turning the plane ride into a magical date filled with shared meals and laughter. However, upon landing, they lose each other in the crowded airport.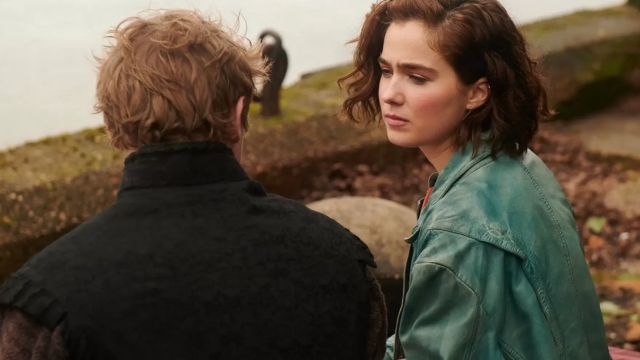 Will destiny reunite these star-crossed lovers in a whimsical tale of "Love at First Sight"? Prepare for a heartwarming ride that reaffirms the power of serendipity and the magic of unexpected connections. With an endearing cast and a charming plot, this delightful journey promises to leave you swooning and believing in the extraordinary power of love.
Buckle up for an unforgettable and heartwarming experience that celebrates the beauty of chance encounters and the enduring power of love.
Is There a Trailer for Love at First Sight?
Exciting news for all romance enthusiasts! The highly awaited trailer for the beautiful drama "Love at First Sight" is finally here. Get ready to be enchanted by the heartwarming and captivating story of Hadley and Oliver as their paths cross in the most unexpected way. Witness the sparks fly and the magic of fate unfold in this delightful tale of love and coincidence.
Check out the trailer now and get a glimpse of the enchanting journey that awaits. With a charming cast and a compelling storyline, "Love at First Sight" promises to be a must-watch film that will tug at your heartstrings. So, grab your popcorn and prepare to fall in love with this delightful drama.
Where to Watch Love at First Sight?
Mark your calendars for an enchanting experience! "Love at First Sight" is arriving on Netflix for streaming on September 15, 2023, at 12 AM Pacific Time. Current Netflix subscribers can catch this beautiful drama as soon as it airs.
If you're not already a subscriber, signing up for a Netflix account grants you access to not only "Love at First Sight" but also a wide range of films and TV shows, including popular titles like Stranger Things, Dark, The Out-Laws, Extraction, The Witcher, and many more.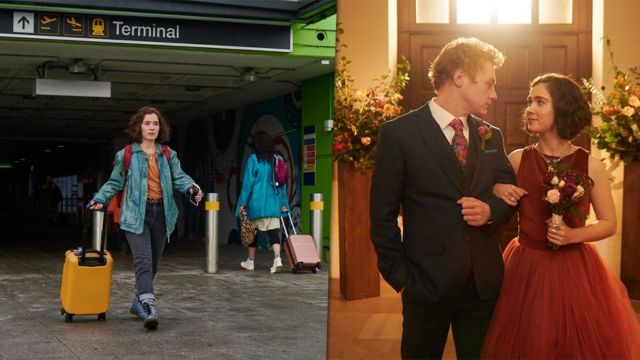 With two subscription plans to choose from, viewers can opt for the $9.99 per month standard plan, allowing ad-free streaming on two devices simultaneously. Alternatively, the $14.99 per month premium plan provides ad-free streaming on up to six devices at the same time, perfect for families and friends.
Beyond movies and TV shows, Netflix offers an additional entertainment option of playing various mobile games, further enriching the streaming experience. So, don't miss out on this heartwarming tale of love and chance.
Sign up for a Netflix account, and on September 15, immerse yourself in the enchanting world of "Love at First Sight" and countless other captivating content.
Conclusion
In a world where chance encounters can lead to extraordinary connections, "Love at First Sight" weaves a heartwarming tale of romance and chance. As fate brings together Hadley and Oliver on a transatlantic flight, viewers are transported on a magical journey of love and hope.
Embrace the beauty of chance, and let "Love at First Sight" remind you that sometimes, the deepest relationships are just a moment away. So, mark the date, sign up for a Netflix account, and immerse yourself in this heartwarming love story.  Don't miss out on this captivating experience that will leave you swooning, smiling, and believing in the magic of love at first sight.
Stay tuned with us for more exciting articles and updates on our website. Don't miss out on the latest buzz and captivating content—we've got you covered!