The upcoming event holds special significance as it signifies the promotion's comeback to Kallang, Singapore, following its last occurrence at ONE Fight Night 8 in March 2023. The event is set to feature an exciting interim ONE Women's Atomweight World Championship match.
The anticipated headline bout will showcase a clash between the accomplished former ONE Women's Atomweight Muay Thai and Kickboxing Champion, Stamp Fairtex, and the former Rizin Women's Super Atomweight champion, Ham Seo-hee. This match is expected to capture the attention of fans and promises an intense showdown.
In this article, we've got all your needs covered when it comes to the 'One Night Fight 14' release. From its official release date to the details on how to watch it, you'll find everything you're looking for right here at Bigflix. Stay informed and get ready for an exciting combat sports event that's bound to captivate fans.
What Is the Release Date of ONE Fight Night 14?
Prepare for an electrifying showdown at ONE Fight Night 14: Stamp vs. Ham, a highly anticipated combat sports event presented by ONE Championship. The event is scheduled for September 29, 2023, and will unfold within the iconic Singapore Indoor Stadium nestled in Kallang, Singapore.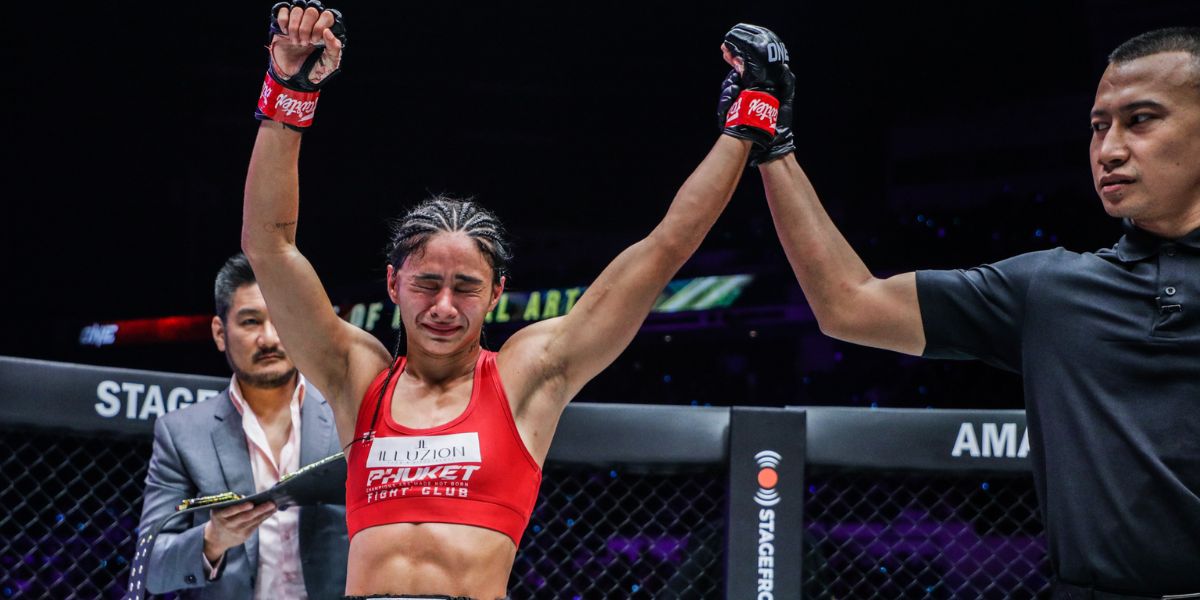 With an impressive venue and an exciting lineup of fighters, this event promises to deliver a night of thrilling action and intense competition that fans won't want to miss.
Who Is Starring in the ONE Fight Night 14?
Curious to discover the lineup for the upcoming One Fight Night 14? The anticipation is building as fans eagerly await to find out which fighters will be stepping into the spotlight for this highly anticipated event. Stay tuned for the unveiling of the current lineup, and get ready to witness an electrifying showcase of talent and sportsmanship. Check Out the Fight Card list below:
| | |
| --- | --- |
| Weight Class | Main Card |
| Women's Atomweight | |
| For Strawweight Muay Thai Title | |
| For the Inaugural atom weight grappling title | |
| Women's Strawweight | |
| Light Weight | Eduard Folayang vs Amir Khan |
What Is ONE Fight Night 14 about?
In the main headline event, an extraordinary showdown is set to unfold as two of the most remarkable female athletes take the stage to chase their ultimate aspirations. Stamp Fairtex, who has already secured victories in Muay Thai and kickboxing, is set to step into the realm of Mixed Martial Arts (MMA) as she competes for the ONE Interim Women's Atomweight MMA World Championship.
Her quest is nothing short of groundbreaking, as she aims to etch her name as an unprecedented three-sport champion, showcasing her versatility and determination on an unparalleled level.
Where  Is ONE Fight Night 14 Happening?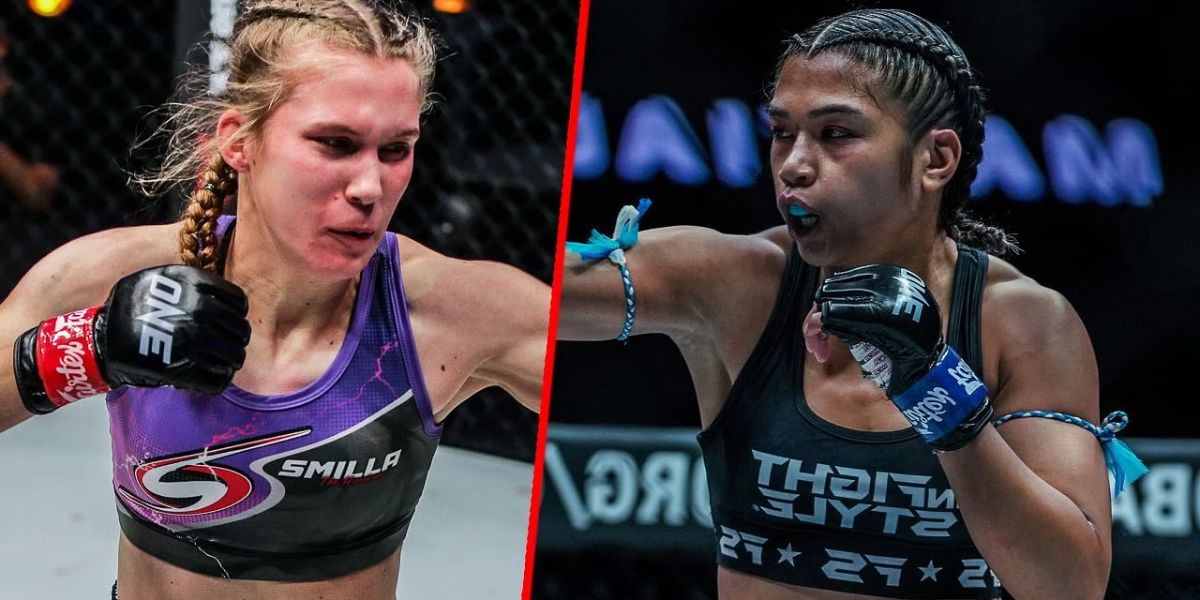 The stage is set for an exhilarating showdown as ONE Fight Night 14 prepares to unfold within the iconic Singapore Indoor Stadium in Singapore. This prestigious venue is poised to host the event, providing an electrifying atmosphere for fans and athletes alike.
Be ready to witness a night of intense competition and unforgettable moments as the fighters take center stage in this world-class arena.
What Time Does One Fight Night 14 Start?
Starting at 8:00 PM EST / 5:00 PM PST, Amazon Prime Video is set to broadcast the main card of the event in the US. Get ready to tune in and catch all the thrilling action as the highly anticipated matchups unfold, bringing the excitement of the event directly to your screens.
Are there any previews available for ONE Fight Night 14?
The absence of previews has intrigued fans and heightened the sense of anticipation surrounding the event. Keep an eye out for any upcoming releases, as they are likely to provide a thrilling glimpse into the excitement that awaits in this upcoming combat sports spectacle.
How to Stream ONE Night Fight 14?
Enjoy the entire event at no cost, as One Fight Night 14 is available for free viewing. The action-packed spectacle can be streamed through Amazon Prime Video. Access the event using a variety of platforms, including Apple and Android devices, Firestick, Roku, smart TVs, and gaming consoles. 
For newcomers to Amazon Prime Video, there's a fantastic opportunity to enjoy a 30-day free trial, granting you unrestricted access to the event at no cost. Following this trial period, an option to continue your access is available through a monthly subscription fee of $14.99. Alternatively, for a more budget-friendly choice, you can select the annual subscription plan at $139, offering a year of limitless entertainment within the USA.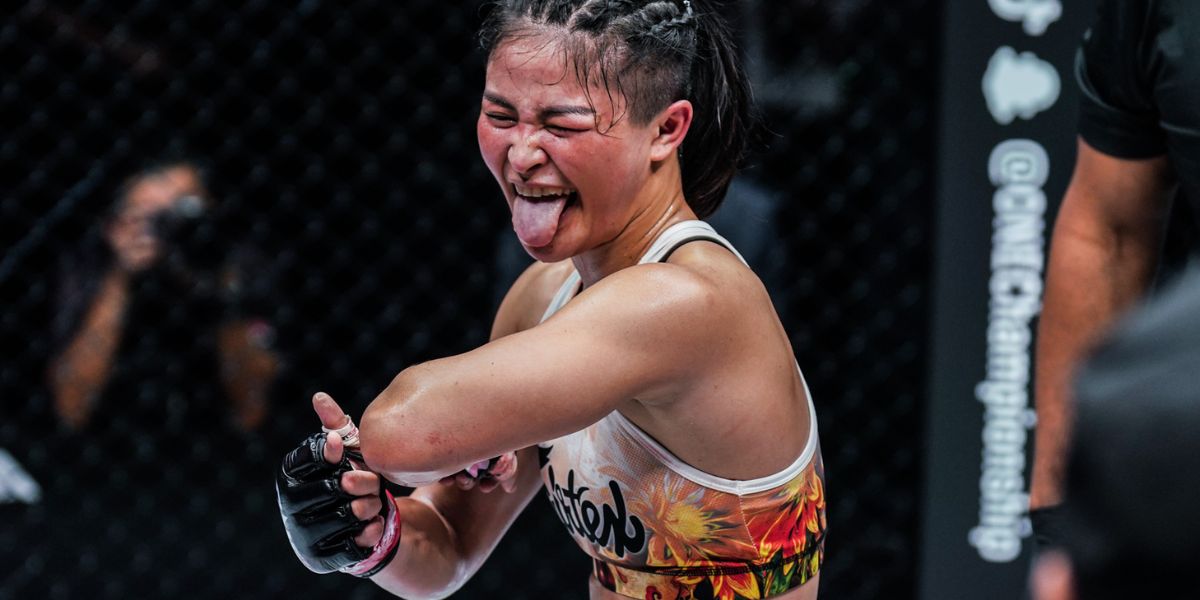 Prepare to immerse yourself in the world of combat sports and embrace the excitement that awaits. Moreover, Amazon extends various discounted membership options, ensuring you reap the same valuable benefits, including swift and free delivery for countless items, exclusive perks, and savings designed for eligible members.
Seize the opportunity to elevate your entertainment experience while enjoying a multitude of advantages beyond the realm of streaming alone.
Who is Broadcasting ONE Fight Night 14?
For viewers in the UK, the highly anticipated ONE Fight Night 14 will be available for broadcast on the ONE Super App UK. On the other side of the Atlantic, audiences in the United States can catch the event through Amazon Prime Video.
These platforms ensure that fans on both sides of the ocean can tune in to witness the thrilling combat sports action from the comfort of their screens. Get ready to experience the excitement and intensity of the event, tailored to your location.
Conclusion:
In conclusion, the anticipation for ONE Fight Night 14 is palpable as fans eagerly await the spectacular combat sports event. With an extraordinary lineup of fighters, including the headline attraction of Stamp Fairtex's quest for a three-sport championship, the event promises to deliver a night of thrilling action and intense competition.
As we await further updates, the availability of the event on platforms like Amazon Prime Video and the ONE Super App UK ensures that fans around the world can be part of the excitement. The iconic Singapore Indoor Stadium sets the stage for this unforgettable event, whether you're a seasoned fan or new to the world of combat sports.
ONE Fight Night 14 is gearing up to be a spectacle that captures the essence of sportsmanship, skill, and energy. Stay tuned for this unparalleled showcase of talent and passion in the world of combat sports.
Stay tuned with us for more exciting articles and updates on our website. Don't miss out on the latest buzz and captivating content—we've got you covered!